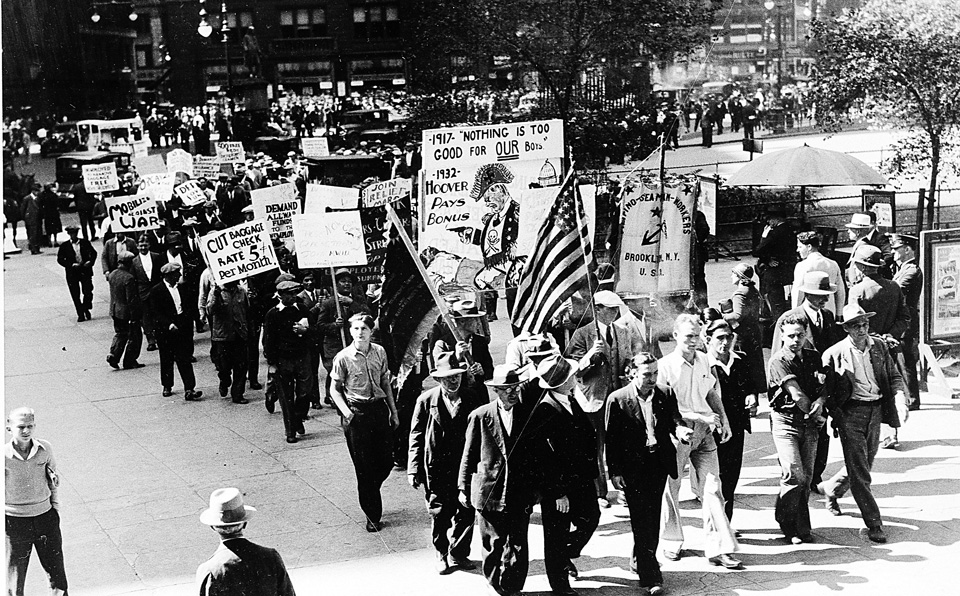 History assures us that there is a way forward despite the capture of the Supreme Court by the ultra-right. In fact, I saw it happen in the 1930s.
When the Great Depression hit in 1929, there was no welfare and no unemployment compensation. Many, many millions lost their jobs. People began to die from hunger. Although unions were at a low, the unemployed organized. One million people marched against hunger on March 6, 1930, led by the Communist Party and the Unemployed Councils. They won welfare, saving many from dying from starvation.
Then in 1932, Franklin D. Roosevelt became President with strong, supportive majorities in Congress. Although he started out with a pro-banker outlook, he responded to ever-increasing people's pressure to become the most progressive president since Lincoln. For example, in 1933, the National Industrial Recovery Act included the famous section 7A, the right to join a union. Union membership increased rapidly and pressure increased on Congress to pass New Deal legislation.
But the Supreme Court was controlled by a large anti-labor majority. They began to throw out the New Deal laws as unconstitutional, one after another. People were angry but they did not despair. Then FDR found a way forward that forced the Supreme Court's hand.
Early in 1937, FDR had a bill introduced to allow him to appoint up to 6 additional Supreme Court judges. Six new judges, appointed by Roosevelt, would tilt the Supreme Court majority to supporters of the New Deal. The bill was constitutional because nothing in the Constitution limits the number of Supreme Court Justices.
Funny thing. Rather than have their power diluted, the Supreme Court justices began to find New Deal laws constitutional. The people had won, so the bill was withdrawn. But it took a huge electoral victory in November 1936, won although over 90 percent of the newspapers were against FDR.
Will that work in 2018? Well we just saved the Affordable Care Act from the first big Trump-Ryan attack. The same kind of massive, united fight can win the 2018 elections and overcome the Trump Supreme Court.
– Beatrice Lumpkin