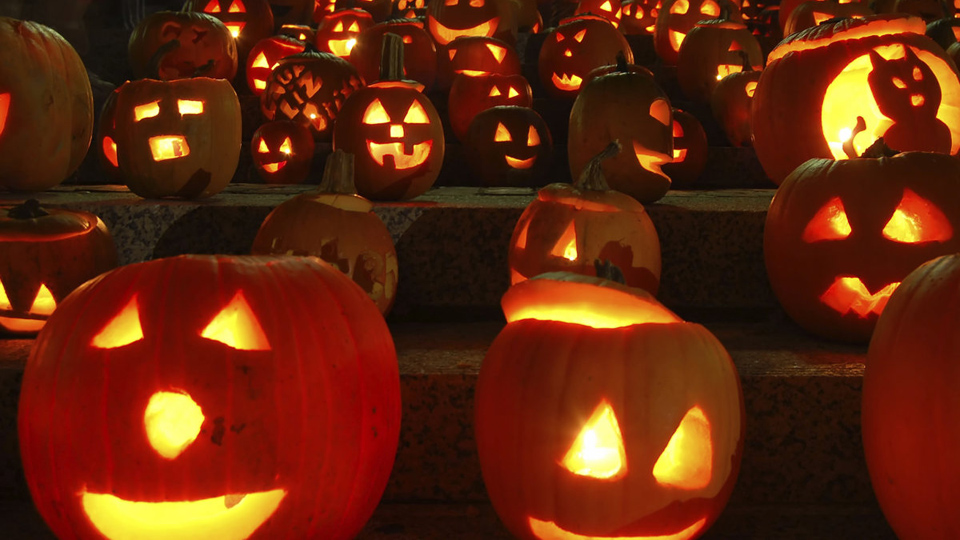 Much like Halloween, the environment can be terrifying and bring us joy at the same time. On All Hallows' Eve, let's revisit some of Earth's biggest ups and downs this October:
3 Things That Scared Us:
1. UN Releases Dire Climate Change Report
Earlier this month, the Intergovernmental Panel on Climate Change released its highly anticipated report on what needs to be done to limit global warming to 1.5 degrees Celsius above pre-industrial levels. The answer: social and technological change on a scale for which "there is no documented historic precedent," The Washington Post reported. The report offers a narrow window for rapid climate action: By 2030, emissions would have to fall to 45 percent below 2010 levels. By 2050, all or nearly all coal burning must stop.
"It's like a deafening, piercing smoke alarm going off in the kitchen. We have to put out the fire," UN Environment Executive Director Erik Solheim told The Post.
2. Humpback Whales Are Falling Silent
Male humpback whales are known for their evocative songs, but their classic melodies are being shortened or silenced in reaction to shipping noise, Japanese researchers found. Baleen whales such as humpbacks use songs to communicate, search for food, find mates and navigate the seas, but in Japan, their voices are being drowned out by the din of cacophonous human activity.
The new study, published last week in the journal PLOS ONE, adds more evidence that human-generated noise pollution interferes with marine life. Our oceans are getting noisier due to increasing human activity, including shipping, military sonar, underwater construction and seismic blasts for oil and gas. Scientists have previously found that these auditory onslaughts can threaten the health and lives of various sea creatures.
3. 'Oh My God, It's Gone!' Hawaiian Island Important for Seals and Turtles Washed Away by Hurricane
During this particularly bad season of hurricane activity, a small Hawaiian island that was an important habitat for endangered species entirely disappeared this month.
East Island in the French Frigate Shoals, an atoll around 550 miles northwest of Honolulu that formed part of the Papahanaumokuakea Marine National Monument, was entirely washed over by storm surge from Hurricane Walaka, Fish and Wildlife Service satellite images showed.
3 Things That Made Us Grin
1. More Doctors Prescribing Time Outdoors
With all this bad news, you should consider getting a dose of nature. Since Oct. 5, the UK's National Health Service in Shetland has authorized doctors there to prescribe time outdoors, The Guardian reported. Doctors will pass out pamphlets written by the Royal Society for the Protection of Birds advising patients on walks to take and wildlife to watch out for.
The Shetland doctors are only the latest in a growing number of healthcare providers incorporating nature into their treatment plans as evidence mounts for the health benefits of time spent in wild spaces. In his 2005 book Last Child in the Woods, Richard Louv cited 60 studies finding that time outside helped mental and physical health, and that too much time spent away from nature caused harm. Now, the website of his Children & Nature Network lists more 700, Louv told The New York Times.
2. Injured Turtle at Maryland Zoo Heals in LEGO Wheelchair—and No Longer Needs It For Winter
An injured, grapefruit-sized eastern box turtle rolled through recovery at the Maryland Zoo this summer with the aid of a LEGO wheelchair.
"They don't make turtle-sized wheelchairs," veterinary extern Garrett Fraess explained in a press release received by EcoWatch. "So, we drew some sketches of a customized wheelchair and I sent them to a friend who is a LEGO enthusiast."
The reptile's custom-built wheels were recently removed ahead of his winter brumation for the next six months (similar to hibernation), the zoo announced last week.
Once he's fully healed, the zoo plans to release him back to the wild.
New York Attorney General Barbara Underwood filed a lawsuit against Exxon Mobil last week alleging the company defrauded shareholders and downplayed the risk of climate change to its business. The suit is the culmination of a years-long investigation—colloquially known as the #ExxonKnew probe—into the energy giant's business practices and whether it lied to investors and the public about the risks of climate change.
"Big oil may finally face some consequences for its role in wrecking the climate," Bill McKibben, author and 350.org co-founder, also deemed the suit necessary, said in an emailed statement. "The New York Attorney General is standing up for investors who may have been swindled, and indirectly for the 7 billion of us who will suffer from Exxon's lies."
From EcoWatch