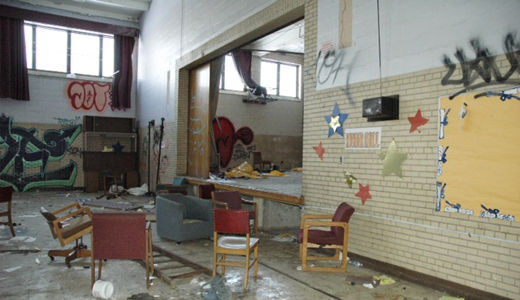 As parents of a Chicago Public Schools (CPS) student, we received a very persuasive letter in the mail from CPS CEO Barbara Byrd-Bennett outlining in very ominous tones the crisis facing the school system.
If I wasn't aware there was another side to the story, I might have been convinced.
After expressing her sincere desire to collaborate with the school community to find solutions, Byrd-Bennett got right to the point: CPS is facing twin crises – a $1 billion deficit and a massive underutilization of facilities.
"We simply have too many buildings, and too few students. This is stretching our limited resources much too thin. And in the face of a $1 billion deficit next fiscal year, we have to address our utilization crisis and take action this year," wrote Byrd-Bennett.
The only way to solve both crises, according to Byrd-Bennett, is to close lots of schools. Sure enough an "independent" Schools Closing Commission has since come up with a list of 80 elementary schools to consider closing, impacting 50,000 youngsters.
Ninety percent of students affected would be African American, an action that would be another destabilizing blow to African American communities.
This continues a long-standing racist pattern. Complaints against CPS for Title VI civil rights violations have been filed over past closings.
Byrd-Bennett, also an executive coach with the Broad Foundation, a charter school promoter, failed to mention the Commission on School Closings is being advised by the pro-charter Civic Consulting Alliance and has a grant from the pro-charter Walton Family.
This made me sit up and take notice.
In prior years, CPS targeted what it termed "failing schools." They are closed and reopened as "turnarounds," the entire staff from principals to lunchroom workers fired and replaced, or reopened as privatized charters.
But because so many schools are showing marked improvement in test scores, now CPS suddenly has an underutilization crisis.
According to CPS, school age enrollment has dropped by 145,000 students over the past 10 years and the school system has an excess capacity of 100,000 seats. But as recently as 2011 the figure was 65,000.
Clouding things further, CPS failed to mention that 50,000 students have been taken out of the system and enrolled in 100 new charter schools.
So are the deficit and underutilization crises real? Or just more smoke and mirrors to continue pushing school privatization?
As for the looming $1 billion budget deficit, for the 2011-2012 school year CPS actually reported a $340 budget surplus.
"CPS understates and under projects revenue, and over projects spending every single year to raise this call about, 'Oh, we have a billion dollar deficit. We have this, we have that,'" Chicago Teachers Union (CTU) president Karen Lewis after the figures were released in January. "It's a manufactured crisis."
But even if the $1 billion figure were true, a study by the CTU entitled "Black and White of Education in Chicago" says were CPS to close 100 schools it would only save $50-80 million per year.
Meanwhile, no mention is made of the $350 million allocated last year by CPS Office of New Schools to develop new charter and contract schools.
And, CPS officials and Mayor Rahm Emanuel are silent when it comes to Tax Increment Financing, which diverts approximately $250 million each year from city schools and puts it in the pockets of well-connected developers or a more progressive state income tax.
It is forbidden to discuss these solutions.
What of the underutilization crisis? The CTU study claims this too has been manufactured largely to justify the replacement of neighborhood schools by privatized charters.
An examination by the Chicago Tribune revealed CPS is fudging the data by using the average class size of 30 students as its standard.
According to state data the average class size in CPS is approximately 23-26 students for the elementary grades. The statewide average is 20-22 students per classroom.
So the new standard would mean a ballooning of class sizes without hiring additional teacher aides. To CPS officials, class size is not an obstacle if you have effective teachers.
Most education experts agree smaller class size is key to creating a better learning and teaching environment. If CPS lowered class sizes rather than raised them, the "underutilization crisis" would disappear.
And what of other essential services needed in schools? 160 schools are without libraries on the South and West sides; only 25 percent of elementary schools have both music and art instructors; schools generally lack adequate social workers, nurses, and counselors. All this takes space.
In addition there are now efforts to raise the size of special education classes. The state Board of Education voted to lift restrictions on the size and even called for mainstreaming more special needs students.
This is why many don't believe there are budget or underutilization crises and why communities across the city are up in arms over the closures. In response to the groundswell, alarmed aldermen, state representatives and senators on March 11 called for a moratorium on school closings until all these issues can be sorted out and the truth can come to light.
Photo: CPS school closings leave trails of destruction. – Bronzeville Stephanie Gadlin