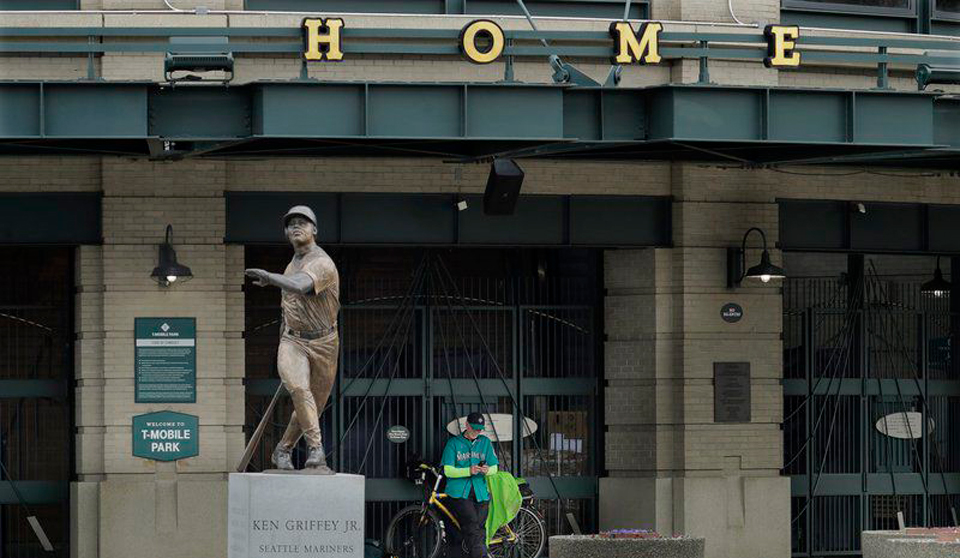 The collective mood across America is dour. How could it not be?
The COVID-19 pandemic continues to ravage communities. The incoherent, and obscenely self-obsessed, daily briefings from the White House have led to several cable news networks to stop airing Trump's coronavirus briefings. And Thursday's jobs report only confirms the economic impact we already knew was coming—over 6.65 million people filed for unemployment benefits last week.
And as the partisan political divide continues to widen in this crisis, it would do Washington, D.C., well to take a lesson from Major League Baseball and its organized workforce. They've got several lessons to offer.
I'll start by stating the obvious: The labor peace which has existed between MLB and the MLB players union is razor-thin at best.
We saw this tension visibly play out all through the last couple of postseasons—issues with the free agency leading to talk of "collusion" between club owners—and the several grievances filed.
But, admirably enough, for the safety of players and to uphold the game's legacy, the league and players union set aside all outstanding issues and agreed on a deal, the day before Opening Day, that could handle the mind-boggling, high-dollar issues the sport now faces due to coronavirus.
Players will still get paid, there will be no challenges to any salary losses if no games are played this year, and service time (seniority) won't be affected.
But the response from MLB and the MLBPA goes further.
While veteran players are financially secure, minor leaguers are most vulnerable.
MLB, given this fact, extended its financial support to minor league players through May, while suspending their contracts because of the pandemic. The league announced March 19 it was giving minor leaguers $400 weekly allowances through April 8, but the Commissioner's office confirmed players would continue to receive those benefits and health insurance through May 31, or minor league opening day, whichever comes first.
MLB is also donating $30 million to help keep ballpark workers paid during this unexpected downtime, and each club is working on plans to ensure all non-salaried workers are financially secured during these uncertain times.
"Motivated by the desire to help some of the most valuable members of the baseball community, each Club has committed $1 million," said MLB commissioner Rob Manfred in a statement.
"The individual clubs will be announcing more details surrounding this support effort in their local communities. The timing of these announcements will vary because of the need to coordinate with state and local laws as well as collective bargaining obligations to maximize the benefits realized by each group of employees. I am proud that our clubs came together so quickly and uniformly to support these individuals who provide so much to the game we love."
This doesn't consider the individual financial contributions made by players, in all major sports, to stadium staff and minor leaguers—there's quite a lot.
Now if only elected officials could set aside partisan bullshit and come together for the benefit of all—especially Republicans who still want to slip corporate handouts into relief packages. Does it have to be a pipe dream?
If there's anything to be learned from this, or other crisis-filled moments in history, it's that unity can overcome any challenge. Solidarity remains the strongest force in all of human history.