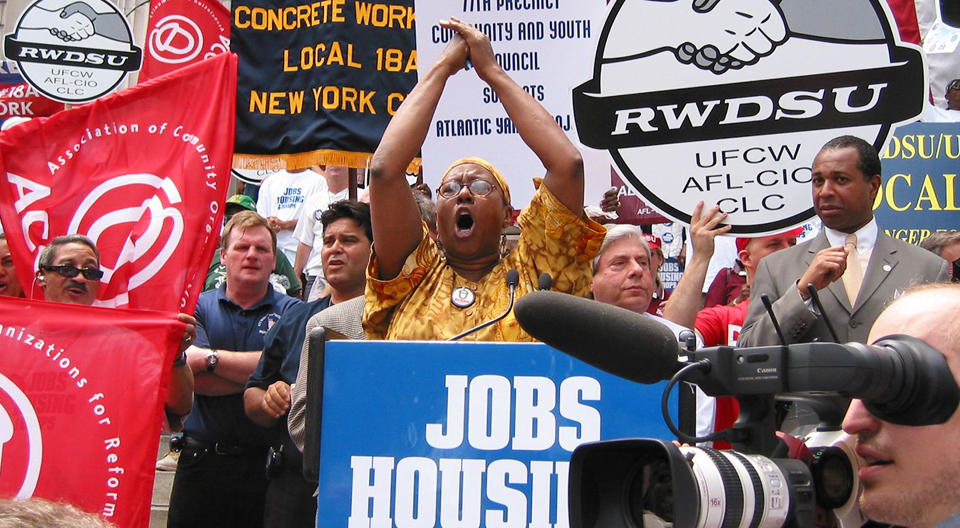 Once upon a time there was an organization of and by poor people that advocated for better housing, education, jobs and healthcare for those who hadn't been able to take advantage of Warren Buffet's stock tips or George Bush's tax cuts for the rich. This organization, called ACORN (Association of Community Organizations for Reform Now), comprised of over 400,000 families, was the largest organization of the poor in U.S. history.
Reuben Atlas and Sam Pollard's fine documentary ACORN and the Firestorm is a chronicle of the successes and failures of the revered and feared movement. It is also a morality tale of how the rich and powerful reward the poor when they demand rather than politely ask for more pie.
Wade Rathke organized ACORN in 1970 when he was 27 years old. Armed with the idealism and energy of the era, he had come to Little Rock to organize the poor. Building on Civil Rights-era Zeitgeist, Rathke brought working-class Blacks and whites together. He began by listening to issues that bothered people. To address these issues, ACORN workers pressured those in power to fix immediate problems. ACORN stood up for the under-represented and got results.
Success led to growth. By 1980 ACORN was in 20 states. They won victories in housing, schools, workplaces and neighborhoods. Their coalitions were creative, spirited and surprisingly effective. The people united could never be defeated.
But their successes led to problems. According to ACORN CEO Bertha Lewis, the organization suffered from too rapid growth. They failed to maintain chapters, give adequate training and grow new leadership. Finances were sometimes mismanaged.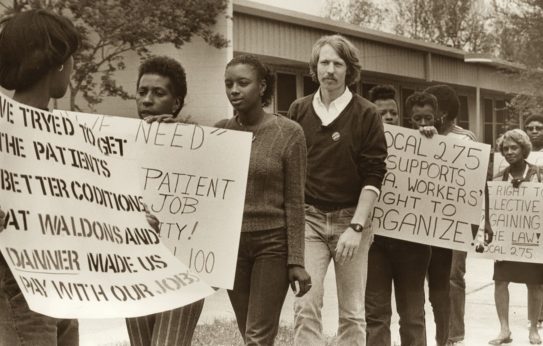 Still ACORN forged ahead with effective campaigning for progressive issues and candidates, mostly Democratic. In 2008, they strongly supported the campaign of Barack Obama. Republican presidential candidate John McCain, who himself had been involved in the Keating Five scandal, grew so annoyed at ACORN's voter registration work that he accused the organization of destroying the "fabric of democracy." The FBI and the Bipartisan Congressional Research Service, the investigative research arm of Congress, disagreed with McCain. They found no fraud or evidence of wrongdoing by ACORN officials. No indictments were issued.
The attack which led to ACORN's demise was a more arcane piece of guerrilla theater by rogue right-wing self-promoters intent on injuring ACORN and seeking publicity. In July and August of 2009, James O'Keefe and Hannah Giles visited several ACORN offices to secretly film their requests to run businesses including sex trafficking. The offices' response to these sting attempts ranged from kicking them out to giving questionable advice. O'Keefe and Giles then circulated edited versions of their videos to show ACORN in the worst possible light. Right-wing media ignored the illegality of the setup, focusing only on the office workers' mishandling of problematic questions.
The response was critical. Foundation and government funding for ACORN dried up. Services stopped and offices closed. ACORN disbanded. CEO Bertha Lewis has tried to rebuild and even expand the organization to some twenty other countries. The film could have provided a more valuable service by showing how this expansion has been carried on and how earlier mistakes have been addressed.
Still ACORN and the Firestorm provides an invaluable service by demonstrating the effectiveness of community organizing. The need has only increased. Hopefully future Acornistas will be better equipped to fight the fire next time.
ACORN and the Firestorm premieres on on PBS' Independent Lens Mon., May 21.