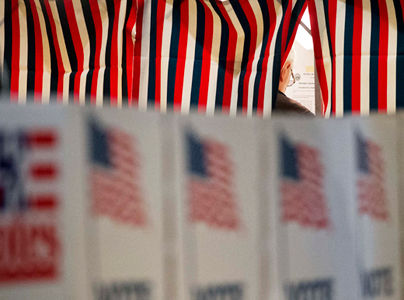 SAN DIEGO – The AFL-CIO, the nation's largest labor federation, has decided that it will not endorse a candidate for the presidency of the United States at its executive council meeting here next week. The announcement of this decision, made yesterday by AFL-CIO President Richard Trumka, follows months of intense lobbying for labor support by both former Secretary of State Hillary Clinton and Sen. Bernie Sanders of Vermont.
Major unions that are part of the federation have already endorsed Clinton while others have come out for Sanders. Many other unions have endorsed neither of the two and there is almost a 100 percent certainty that no union will endorse a Republican in the national election next November. (story continues after video)
The AFL-CIO has repeatedly called out Republican candidates for their attacks on immigrant rights, their attacks on refugees based on their religious beliefs and their stance against raising wages. The federation released a video in which Trumka exposes what he called the divisive campaign run by billionaire Donald Trump.
Trumka said yesterday that although the 2016 election will be a major focal point for discussion at the executive council meeting that opens Feb. 22 here no presidential endorsement will be made. "From the very start of the presidential contest," he said in a statement "we have been clear that we have an endorsement process in place, and that we will continue to follow that process in accordance with our constitution."
"Most importantly," he declared, "We will further elevate the Raising Wages agenda and hold all politicians accountable to it." The AFL-CIO initiated a full-fledged national Raising Wages Campaign in the nation's capital last winter.
There has been some speculation that the federation might endorse a candidate at the winter meeting of its executive council here since many individual unions have already come out for either Clinton or Sanders.
"We continue to encourage affiliated unions to pursue their own deliberations with their members and come to their own endorsement decisions, if any, through open and rigorous debate," Trumka said.
Noting that some unions have and others have not endorsed he added, "Our country is engaged in a vigorous national debate about our next president and we look forward to a robust discussion of the issues at our council meeting."
Photo: Voting booth at a polling site for the New Hampshire primary, Feb. 9, in Nashua, N.H. David Goldman | AP