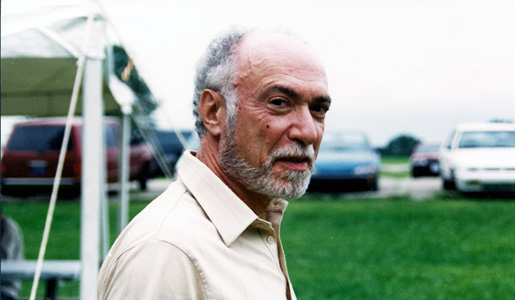 DETROIT – Michigan lost a major fighter for peace and justice last Thursday. News of the death of Al Fishman, longtime leader of Peace Action of Michigan, was met with a sense of grief and shock by progressive activists here. Still active, he died suddenly of a heart attack at age 83.
The Detroit City Council passed a resolution mourning his loss, calling Fishman "one of our city's finest peace, civil and human rights, and labor activists, advocates and champions, one of our true citizens of the world."
Al Fishman and his wife Margaret were mainstays in Detroit politics for decades. They worked on the early campaigns for Coleman Young, Detroit's first African American mayor, as well as Congressman John Conyers, and progressive City Council members Erma Henderson and Maryann Mahaffey. Al was a leader in the state presidential campaign of George McGovern in 1972.
One of Al and Margaret's proudest deeds was hosting Hortensia Allende, widow of Chile's President Salvador Allende, in their home a year after the 1973 coup in which President Allende was killed.
Al's last several decades were devoted to the peace movement as a leader in Peace Action and its predecessor, SANE-Freeze.
A veteran of many national rallies in Washington, Al was still riding the bus from Michigan for the One Nation rally in the nation's capital last fall, again declaring "this is probably the last one."
Keith Gunter, Peace Action of Michigan co-chair, said, "Al meant so much to all of us. Not only was he an extraordinary activist, but also an extraordinary friend." Reacting to the news of Fishman's sudden death, Gunter said, "I have the sensation of being hit with a baseball bat."
Labor and peace activist Michele Artt said Al never failed to stress that military spending came at the expense of jobs and the social needs of the nation as a whole and our urban areas in particular. "Al was a dear friend of the family. It is a personal loss as well as a terrible loss to the peace and justice community," she said.
Sam Webb, national chair of the Communist Party USA, said Fishman "will be greatly missed and never replaced. He was the real article – an activist volunteer extraordinaire. And while he labored in the vineyards of justice and equality for his entire life in his beloved city of Detroit, he never lost his vision of the righteousness of democratic socialism."
Pat Fry of the Committees of Correspondence for Democracy and Socialism wrote in an email of Al's belief that "the widest possible front must be formed targeting the far right-wing, particularly in the electoral arena."
Fishman's son Dan said he "was not surprised at all" by the huge outpouring from the community upon his father's death. "He's been here so long, so active, so many causes," he said.
Dan Fishman said he had spoken to children of other activists who sometimes felt neglected by their parents' outside commitments. But he said he and his sister Marcia (who tragically passed away two years ago after a five-year battle with cancer) never felt neglected. The activism of their parents was a teaching and learning process that enriched their lives, he said.
Al was a huge sports fan. He closely followed the football fortunes of his alma mater, the University of Michigan. He enjoyed skiing but after his second angioplasty several years ago doctors said his days on the slopes were over. Dan said it was a big disappointment for Al to have to follow his doctor's orders.
He was also an avid follower of Detroit's professional hockey team, the Red Wings (to the consternation of some of his friends who could not accept the roughness of the game). Hockeytown, as hockey fans call Detroit, has lost a fervent fan.
Al Fishman was born and grew up in New York City. After serving in World War II he moved to Ann Arbor, Mich., to attend the University of Michigan on the GI Bill. He became active in the 1948 Progressive Party presidential campaign of Henry Wallace, where his long life of activism began. It was also then that he began to study Marxism and joined the Communist Party, an organization he was active in for many years.
He married Margaret Radulovich in 1951 and they had two children, Marcia and Daniel. Margaret's political activity got her brother, Milo, discharged from the Air Force in 1953. The case was taken up by newscaster Edward R. Murrow, and eventually brought the downfall of Sen. Joe McCarthy.
The City Council resolution in honor of Al paid tribute to his participation in protests against the murder of Emmett Till; the racist frame-ups of Willie McGee, the Trenton Six, and the Martinsville Seven, and the frame-up of Julius and Ethel Rosenberg.
The resolution noted that while he was a member of the National Negro Labor Council he helped bring about Black representation in trade union leadership.
It noted his arrests for protesting apartheid at the South African Embassy in Washington, the Indonesian massacre in Dili, East Timor, and the continuing development of nuclear weapons at Los Alamos National Laboratory in Nevada, and in demonstrations supporting striking Detroit newspaper workers, and opposing the US invasion of Iraq.
Al is survived by his wife and partner in the social justice movement Margaret, son Dan, two brothers, and grandchildren.
A memorial serviced is planned for Friday, May 27, at noon at the Central United Methodist Church in Detroit.
Photo courtesy of the Fishman family.