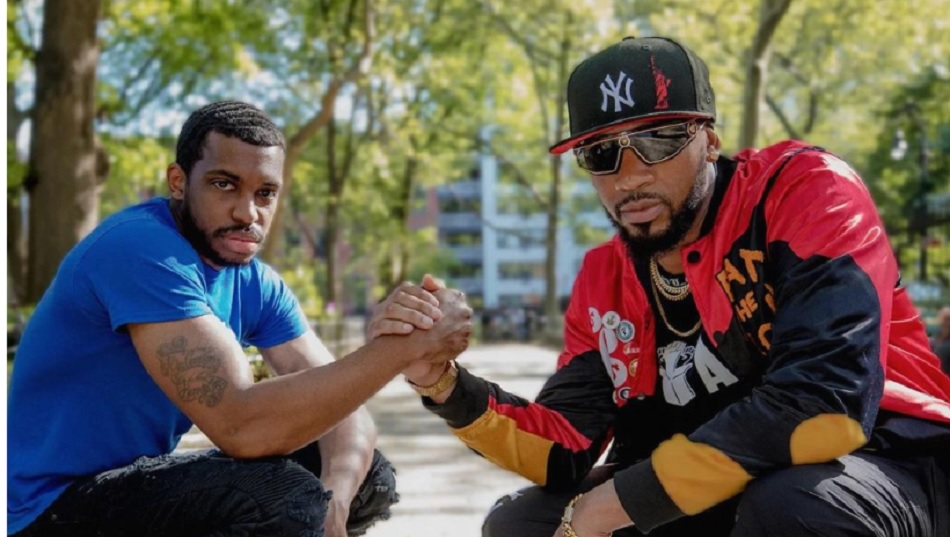 WASHINGTON —As if monster warehouse and retailer Amazon wasn't oppressing its workers enough by fighting their organizing drives, now it's in trouble for endangering them through unsafe and unhealthy working conditions.
So said the Occupational Safety and Health Administration on Feb. 1,  in proposing to fine the firm $46,875 for rampant safety violations at warehouses in Aurora, Colo., Nampa, Idaho, and Albany, N.Y.
That follows OSHA citations on Jan. 17 for job safety violations in warehouses in New Windsor, N.Y., Waukegan, Ill.—near Chicago's O'Hare Airport—and Deltona, Fla. And its workloads in warehouses are so heavy that OSHA calls violations at those plants "willful."
Workers and their allies are dismayed, but not surprised, by how Amazon ignores safety on the job. Indeed, lack of safety has been a big argument by the independent grass-roots Amazon Labor Union in its organizing drive in Albany. And Amazon's failure to even protect workers against the coronavirus—much less tell them about it—prompted ALU's big unionization win at the firm's JFK8 warehouse on Staten Island, N.Y.
"The pandemic really opened my eyes to what this company is all about," ALU co-founder Derrick Palmer told a job safety and health conference last year. "We found out that Amazon wasn't going to give us masks, gloves, and protection when we needed it."
"At all six locations, OSHA investigators found Amazon exposed warehouse workers to a high risk of low back injuries and other musculoskeletal disorders," OSHA said. "The risks they faced are related to the following:
High frequency with which employees must lift packages and other items.
Heavy weight of the items handled by workers.
Employees awkwardly twisting, bending, and extending themselves to lift items.
Long hours required to complete assigned tasks.
"OSHA reviewed on-site injury logs required by federal law and discovered that, in fact, Amazon warehouse workers experienced high rates of musculoskeletal disorders," the agency stated.  None of this surprises workers, or labor-backed job safety and health groups.
The Strategic Opportunities Center, using OSHA reports, revealed that in 2021 and 2022, Amazon warehouses—including the six the agency tagged—have abnormally high injury rates. The injuries are those that force workers to miss hours or to be shifted to other jobs.
The Albany fulfillment center—warehouse–had 19.9 such injuries per 100 workers, followed by New Windsor's delivery station (14.7/100), Denver/Aurora's sorting center and delivery station (13.3/100), Nampa's warehouse (13.3/100), the Deltona warehouse (13/100), Waukegan's warehouse (8.5/100).
Those numbers may be low, Will Evans of the Center for Investigative Reporting told COSHCON, the 2022 conference of the National Council on Occupational Safety and Health.
"Injury numbers can be deceptive. Employers can game them to make themselves look better than they actually are, and some employers systematically undercount or force workers to work injured," he said. A center lawsuit has forced Amazon to publicly release actual injury and illness reports—which it did not do during the height of the coronavirus pandemic.
The Mid-Hudson News reported OSHA's regional office sent Amazon a warning letter on Jan. 17, after a six-month probe at New Windsor. Other OSHA regions did the same with two others cited that day.
"Workers face immense pressure to meet pace of work and production quotas at the risk of sustaining musculoskeletal injuries, which are often acute, and that injuries may not have been reported, because Amazon's on-site first-aid clinic is not staffed appropriately," OSHA told Amazon about New Windsor. It added Amazon required New Windsor workers "to pull full 'go-carts' and pallets loaded with packages with manual pallet jacks out of semi-truck trailers."
Individual workers have their own horror stories:
"The company blames us for getting injured, but they push us to work at unrealistic speeds that strain and hurt our bodies," Jennifer Crane of St. Peter's, Mo., told the Athena Coalition. "I tore a ligament in my left wrist while working, and I was sent back to work, with the expectation for me to meet my normal rate or face discipline. I worked in pain on Thanksgiving because I had to…I feel pressure to continue working under stressful and painful conditions so I can take care of my family. I'm not an isolated case."
Arkansas Amazon warehouse worker Anita Hammonds said such exploitation and injuries occur nationwide. "Frontline Amazon workers are subjected to dangerous and exploitative policies that put us directly in harm's way. There is no way to overstate the toll it takes–not just on our bodies, but also on our minds. We're sleep-deprived and anxious, aware of the unsafe working conditions we're facing on a daily basis," she reported.
"I am constantly exhausted, constantly in pain. I have a chronic knee and back injury, and with all the heavy lifting I do at work it just keeps getting worse. I've asked the company for accommodations but my requests have gone unanswered. We are treated like numbers on a dashboard. Nothing is more important to them than getting packages out the door as quickly as possible, least of all their workers' health."
"The repetitive work in the warehouses is a community issue," Crane concluded.