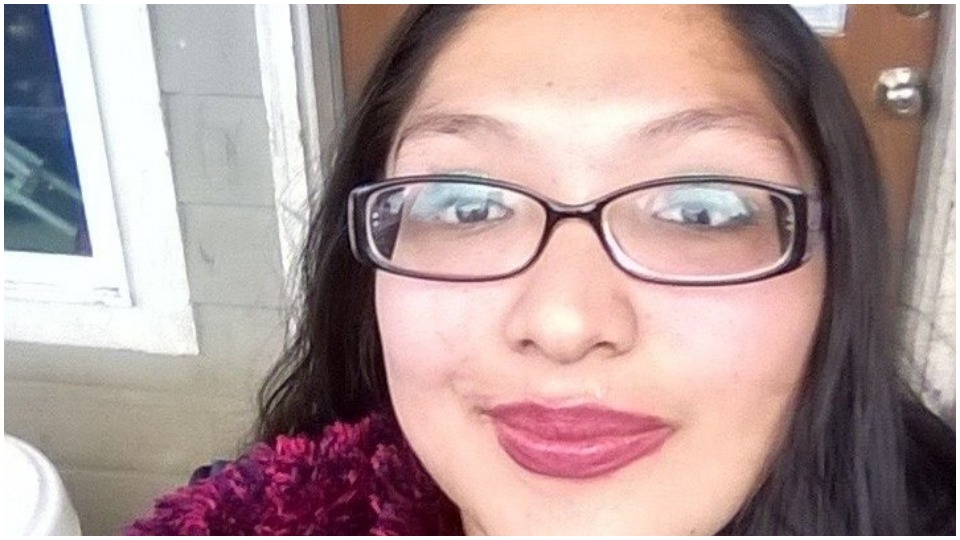 REDDING, Calif.—A grim milestone has recently passed in the case of Indigenous murder victim Angela McConnell, previously covered in the media, including in this paper. Angela was taken from this world on Sept. 7, 2018, in Shasta Lake, a town in Northern California, the victim of a brutal murder. Her case is still unsolved by the Shasta County Sheriff's Office (SCSO). It has been two years, and her murder is apparently no closer to being solved than when it was first committed. (Full disclosure: Angela was family—our niece—related to my wife, Melanie.)
Angela was a Hoopa Tribal member (also of Mohave descent). After months that are now turning into years of no results from the SCSO, the family is requesting more help. There is now a Facebook page: Justice for Angela McConnell. Her mournful passing is also recorded on the Facebook page: NorCal Missing and Murdered Indigenous People.
Angela's case is reflective of many thousands of missing and murdered Indigenous women (MMIW) and girls. The statistics are ghastly, especially for California. In that state, the murders of Indigenous women are seven times less likely to be solved than for any other nationality or ethnicity.
The Indigenous movement in the United States and Canada has been instrumental in diffusing throughout the consciousness of non-Indian society the crisis of missing and murdered Indigenous women and girls. This has been done by utilizing the media, marches, rallies, community gatherings, tribal council meetings, the building of databases, attending local city council meetings, and building cross-country communication between activists to increase awareness of this crucible of genocidal horror that has taken so many lives.
The MMIW tragedies have also generated the groundbreaking collaborative report "To' Kee Skuy Ney-Wo-Chek [in the Yurok language]: I Will See You Again in a Good Way—A Year 1 Project Report on Missing and Murdered Indigenous Women, Girls, and Two Spirit People of Northern California."
This spearheading 146-page report is the product of a partnership between the Yurok Tribal Court and the Sovereign Bodies Institute and calls forth the voices of over 30 MMIW families, Indigenous survivors, members of the justice system, service providers, and law enforcement personnel.
Indigenous women are targeted
In the U.S., Indigenous women are targeted and are twice more likely to be the victims of violence than any other demographic. One-third of all Indigenous women are sexually assaulted during their lives, and 67% of these assaults are committed by non-Natives.
Lisa Brunner, a member of the White Earth Ojibwe Nation of Minnesota and executive director of the Sacred Spirits First National Coalition, has stated, "What's happened through U.S. federal law and policy is they created lands of impunity where this is like a playground for serial rapists, batterers, killers, whoever, and our children aren't protected at all."
California is a tragic example in that it is home to more Native American people than any other state in the country, with 700,000 Indigenous living there on reservations and in urban areas. Reportedly, only 9% of the murders of Indigenous women in California are solved, compared to 60% among the non-Indian population.
Thirty-one percent of the reported cases involved females aged 18 and younger, and almost three-fourths of the cases involved victims who were living in the foster care system when they disappeared.
This unfathomable situation, that rages throughout the U.S. and Canada, has been characterized as a national crisis in Canada as well as a genocide. One of the most significant and shocking findings of a June 2019 Canadian report was that there are simply no "reliable estimates of the numbers of missing and murdered Indigenous women and girls" in the country.
MISSING AND MURDERED INDIGENOUS WOMEN:

Another Native woman killed: Angela McConnell murdered in Northern California

Murder of Native woman in California still unsolved

Young Navajo woman brutally murdered in Kentucky

Trudeau pledges action after Canadian government report details indigenous "genocide"

Inuit, Indigenous women face Third World conditions in Quebec jails
Similar to Canada, in the U.S. specific data has been very hard to compile. Contributing to this very tragic demographic has been the lack of forensic evidence. Cases have been allowed to quickly "go cold." Crucial evidence has been lost or never sent from local law enforcement to other appropriate legal agencies.
Although over the years Indigenous women were the victims of more assaults and other crimes, they were less likely to be reported than crimes against non-Indigenous women. Background factors such as institutionalized poverty contribute to this genocidal victimization, as well as historical ones such as continued racism, sexism, colonialism, and intergenerational trauma.
MMIW bills signed by Speaker Pelosi
The role of the Indigenous mass movement has brought the issue of the MMIW to the attention of some lawmakers. In this regard, most recently, on Sept. 30, 2020, House Speaker Nancy Pelosi signed Congresswoman Deb Haaland's, D-N.M., Not Invisible Act and Congresswoman Norma Torres's, D-Calif., Savanna's Act. These two bills were presented to address the ongoing crisis of missing and murdered Indigenous women.
"All women deserve to live without fear of disappearing without a trace, but the missing and murdered Indigenous women crisis persists and Indigenous people continue to go missing. Today Speaker Pelosi stood with us to address the MMIW crisis and signed the Not Invisible Act and Savanna's Act. Next stop to keep Indigenous people from disappearing is the President's desk," stated Haaland, co-chair of the Congressional Native American Caucus.
Congresswoman Torres said, "Native women have endured horrific rates of assault, rape, and murder for far too long in this country, and each life lost or scarred by violence is absolutely inexcusable." Torres continued, "I am grateful that Speaker Pelosi welcomed Congresswoman Haaland and me today to sign our bills, and I look forward to both pieces of legislation becoming law of the land."
The Not Invisible Act would be the first bill in U.S. history to be introduced by four members of federally recognized tribes: Deb Haaland (Laguna Pueblo), Tom Cole (Chickasaw Nation), Markwayne Mullin (Cherokee Nation), and Sharice Davids (Ho-Chunk Nation). The Not Invisible Act mandates an advisory committee on violent crime made up of tribal leaders, survivors, federal agencies, law enforcement officials, and service providers to propose recommendations to the Department of Interior and the Department of Justice for implementation.
Also signed by Speaker Pelosi was Torres's Savanna's Act, co-sponsored by Haaland and named in honor of Savanna Lafontaine-Greywind, a 22-year-old pregnant member of the Spirit Lake Tribe of North Dakota who was brutally murdered in August 2017. Her baby was cut from her womb by two non-Natives, a white man and a white woman. Savanna's Act tackles the grievous increase in MMIW cases by proposing new guidelines for strengthening the response to these atrocities.
The representatives who introduced these bills are to be applauded for their dedication and devotion to the cause of bringing a halt to the disappearance and murder of Indigenous women and girls.
President Trump signed both bills on Sat., Oct. 10, but it must be kept in mind that his record otherwise toward Native people has been one of extreme racism. Among his first official acts was the approval of the Dakota Access Pipeline (DAPL) through North Dakota treaty land. And he keeps in the Oval Office a prominently displayed portrait of the infamous "Indian Killer" Andrew Jackson.
Also, the struggle to make these bills a reality, and not just window dressing by Trump for an election year to make it seem he has feelings of empathy and humanity, must be borne by the Indigenous people and their representatives and allies.
Two years and counting for Angela
In Angela's case, the issue of forensic evidence—or the lack of it, as characteristically happens in so many Indigenous tragedies—comes into play. The murder scene was not even roped off with the yellow tape marking a crime scene. It was left completely open. The crime scene was never secured. Anyone could walk through the area as if it were a public space. Any forensic evidence could have been destroyed or compromised.
As of now, the SCSO apparently has accomplished nothing, obviously with the intent that Angela's murder will join the long list of thousands of other Indigenous women and girls that remain unsolved and "go cold." Two years have produced no results. On Oct. 6, this reporter was told by the officer investigating the case, Detective Justin Brewer, that it was still an "active case with leads still being followed" and that there "is no information that could be disclosed." This is what has been said for the last two years by the SCSO.
When asked if he understood how the family has lost faith in the SCSO's efforts to solve this brutal crime without any apparent results, Det. Brewer answered in the affirmative.
The family is now requesting help from the public by asking that emails be sent to the Shasta County Sheriff and the District Attorney urging them to solve this heinous crime and answer the questions of the family in Northern California. Emails can be sent to Sheriff Eric Magnini (sheriff@co.shasta.ca.us) and District Attorney Stephanie A. Bridgett (shastada@co.shasta.ca.us). Calls can be made to the Sheriff's Department at (530) 245-6000 and the District Attorney's office at (530) 245-6300.