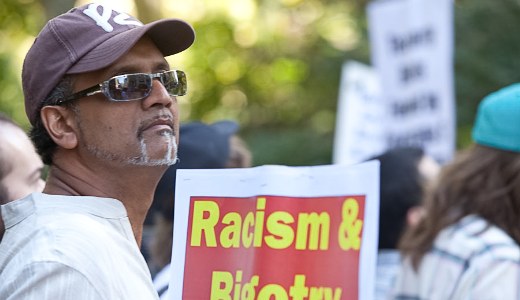 Raleigh, N.C., will be the site of a major march on Saturday, Feb. 12, against tea party and Republican efforts to re-segregate area schools.
By a 5-4 vote, the GOP majority on the Wake County school board voted last year to establish "neighborhood" schools, overturning long-standing integrated schools that are considered among the best in the country.
The march, entitled "HKonJ," (historic thousands on Jones Street) is being led by NAACP President Benjamin Todd Jealous, NAACP North Carolina State Conference President Reverend William J. Barber II and a coalition of over 200 organizations.
Quality education is seen by the organizers as linked to other issues, with the groups calling for "a broad, 14-point People's Agenda – for diverse schools, affordable housing, worker fairness, voting rights, equal justice and more. Groups that have signed on as officials supporters include the AARP of North Carolina, the AFL-CIO and labor groups, various churches and religious groups, Common Cause and the YWCA of the Greater Triangle."
Addressing the need to link issues, Benjamin Jealous said, "We cannot in good moral conscience separate the struggle for diverse and superior education from the struggle for jobs and economic solutions. We've got to fight for our children, for good schools, for good jobs and for a great future for all people in our nation."
In addition to "street heat," legal action is being taken as well, writes the LA Times: "The North Carolina NAACP filed a civil rights complaint, triggering an investigation by the U.S. Department of Education. A national accreditation firm is investigating too, warning that the acrimony could threaten quality education."
The struggle in Raleigh is being watched across the country as other tea party-led groups prepare re-segregation efforts.
The Republican majority on the school board was elected in 2008 on a platform to end "forced" busing.
The march will begin at 9:30 a.m. at Shaw University. Demonstrators will converge on the state legislature building.
Marchers have established a website. The theme of the march is "forward ever, backward never."
Image: Viktor Nagornyy // CC BY 2.0