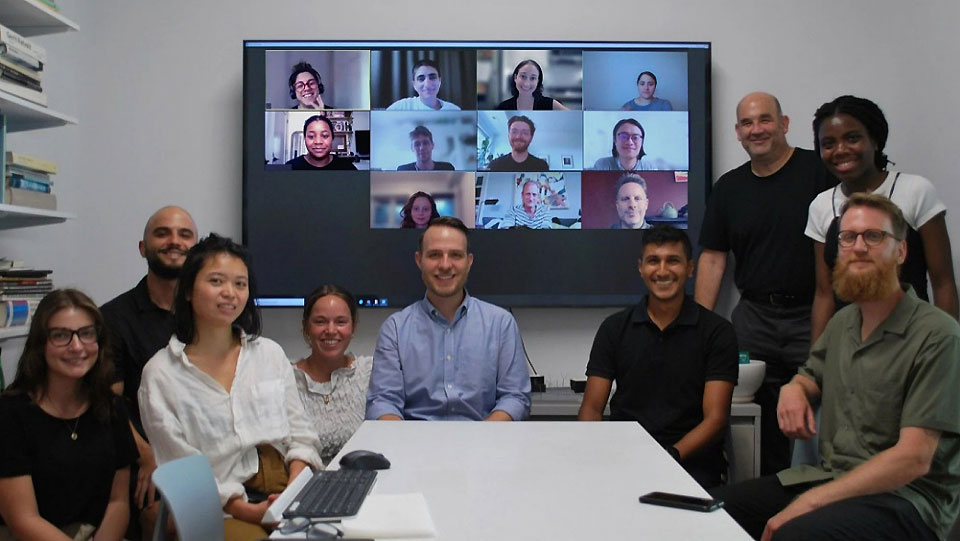 BROOKLYN, N.Y. (PAI)—Add architects to the list of low-paid workers who've gone union—in the case of the 22 workers at Bernheimer Architecture of Brooklyn, N.Y., through card-check recognition on September 1.
The move means they'll be part of the Machinists through their own from-the-ground-up union, Architectural Workers United. The principal of the firm, Andrew Bernheimer, welcomed the union.
"We know that architecture is a discipline and profession that has a legacy of exploitation," Bernheimer, who also teaches at the Parsons School of Design, told the New York Times and The Architect's Newspaper. "I am of the opinion that one possible way for things to improve is for educators and professionals to show that they value the people who make all of our architecture happen."
The Machinists and the firm issued a joint statement of principles. "We recognize both the employer and employees in the field of architectural work face constraints and challenges beyond the control of any individual firm, and that by working together we can uplift the profession and industry in ways that we could not by acting alone," it opened.
Their principles include "unconditional respect" among both the management and the staff, "equitable compensation for all, regardless of race, gender, or position," creating "an effective office structure and work environment" for "healthy education" of current and future workers, transparent decisions involving everyone, and making the union "a crucial step towards building solidarity industry-wide" to have "a meaningful impact" on issues ranging from climate change to "the pervasive influence of capital" in the profession.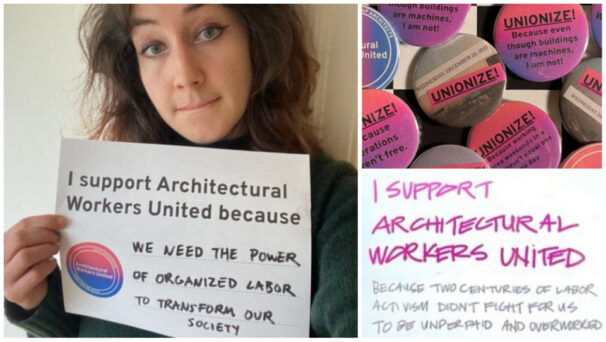 Bernheimer Associates "has been a progressive office at the forefront of design, craft, and quality, affordable housing. Though we are stepping into uncharted territory in many ways, we are overwhelmingly excited, and hopeful, to bolster the values that make BA special. We encourage and invite other practices to join us in this endeavor to reshape the industry at large," they conclude.
An earlier AWU organizing drive at a larger New York architectural firm, SHoP Architects, didn't succeed, due to "a massive anti-union campaign," even though that firm is in the process of becoming "employee owned," The Architects Newspaper reported. The Machinists' success at Bernheimer makes the firm the first unionized architectural firm in the U.S. since the depths of the Great Depression.
"At this time, after internal meetings and messaging from leadership, a number of SHoP employees have expressed a preference for an alternative way to address the issues that have been brought to light," AWU's statement read then.
"We do not yet know what that will look like, and we do regret that pulling the petition removes the opportunity to vote democratically, but we feel compelled to honor all voices and the current majority opinion."