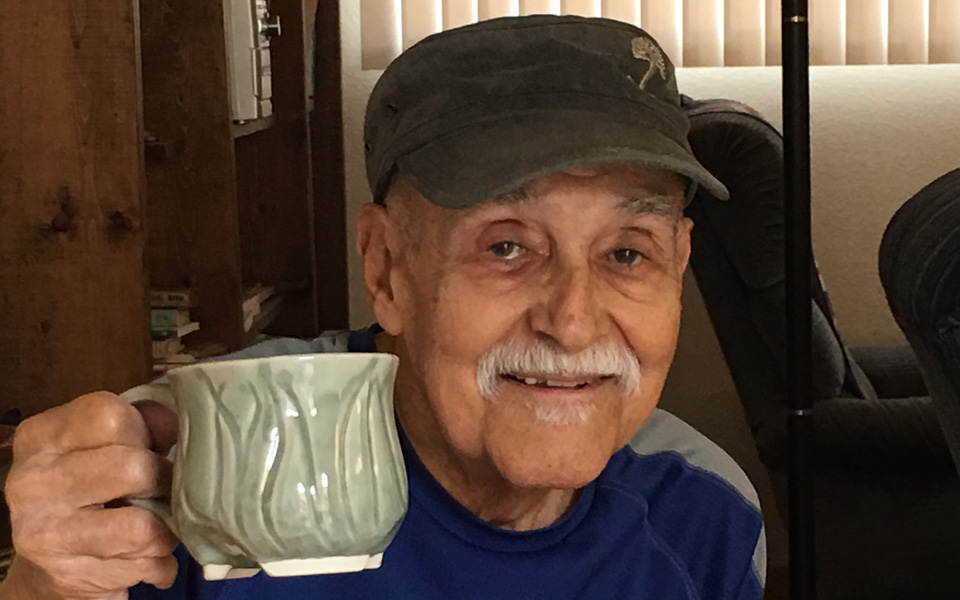 Armando Ramirez, proud son of Mexican American workers in Chicago's gritty Back of the Yards neighborhood, longtime Detroit auto worker, union and community activist, lifelong fighter for social justice and socialism, died March 23 in Oakland, Calif., from complications following a fall. He would have been 87 in May.
"He was the genuine article," Sam Webb, former Michigan organizer for the Communist Party and a close personal friend, said this week. "Nobody was more generous of spirit and people liked him almost immediately. His commitment in words and actions – and over a lifetime – was to a more just and equal world, to socialism. And he did it in his own modest way."
Armando was born into struggle in 1930 in Chicago. His mother Antonia and father Jose Trinidad Ramirez had both come there in the 1920s from the Mexican village of Tala, outside Guadalajara. Jose Trinidad found work at the Swift meatpacking plant, and Antonia worked at a boardinghouse, then got a job at Armour. Armando was the second of three sons. His older brother, Guillermo, moved to Mexico early on, buying farmland near the town of Cuervos in the northwestern state of Baja California.
Armando's father was an activist with the left-led United Packinghouse Workers of America, CIO (a forerunner of today's United Food and Commercial Workers). A member of UPW Local 25 at Swift, he was field representative for the union's District 1, which included most of Illinois, Indiana and Wisconsin.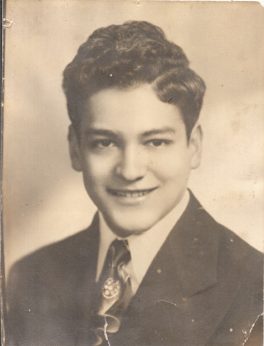 The UPW was among the unions singled out for attack in the wave of government repression against union activism in the 1950s. "Probe of Red Power in Union to Open Here" was the headline on a May 5, 1959 Chicago Daily Tribune article reporting the start of three days of hearings in Chicago by the House Un-American Activities Committee on "the infiltration of unions by Communists." The article reports that federal authorities "had been trying to deport" Jose Trinidad Ramirez to Mexico "since 1957 and the case against him is still pending." He fought the deportation proceedings for years, supported by his union, but eventually he decided to go back to Mexico with his wife in the early 1960s, joining his son Guillermo on the farm in Cuervos, where they lived the rest of their lives. Armando, by then married with young children, stayed in Chicago. Armando's younger brother Trinidad also remained in Chicago.
Raised in struggle as he was, Armando joined the Communist Party at age 16, recruited by a labor organizer even though he was underage. As a young man he participated in many of Chicago's progressive struggles, including for integration in housing and employment and against racism. He attended community college with dreams of becoming an architect. That was not financially possible, so he learned the machinist trade and worked for many years at Chicago's Foote Brothers Gear and Machine Co.
Armando was a teenager during the years of struggle to integrate baseball, led by the Daily Worker, Communists and other progressives, and he was part of that winning struggle, as a young activist and a fan. As a South Sider, Armando naturally rooted for the White Sox. After the "color line" was broken, he watched American League baseball greats Minnie Minoso, Chico Carrasquel, Larry Doby and others play for the Sox at Comiskey Park. But he also went north to Wrigley Field to see Jackie Robinson when the Brooklyn Dodgers came to town.
Armando married Ruth Tregay, herself a union organizer, in 1955, and two children, Raymond and Laura, were born. The marriage ended in divorce. He later remarried and his younger daughter Sacha was born in Chicago. They moved to Kalamazoo in the 1970s, then settled in Detroit where Armando worked as a machinist at General Motors, including its famous Fleetwood plant, and at Ford's Rouge complex, and became a steadfast activist in the United Auto Workers union. It was in Detroit and his political involvement there, he later recalled, that "I really grew up."
He was active in virtually every union and community struggle in Detroit for over two decades. As the Big Three auto companies began the wave of plant shutdowns that decimated Detroit in the 1980s, Armando was a driving force in the Labor-Community Coalition to Stop Plant Closings that brought together community, clergy and union members in an effort to keep General Motors from closing its Fleetwood and Cadillac plants, on the city's southwest side, that employed thousands of workers. He and his family lived in that same neighborhood, the heart of Detroit's Mexican American population, and his younger son Raul was born there. Devoted to the UAW, Armando was elected to the executive board of Local 22, which represented workers at Cadillac and Fleetwood. During the 1990s, he went door to door in the community to mobilize support for the UAW's organizing drive at Mexican Industries, an auto parts plant in Southwest Detroit. It was successfully unionized.
He was "a very good man," longtime Detroit activist Kae Halonen recalled on Facebook. "He gave much, to many."
Armando identified with the Cuban revolution and the social justice struggles of Latin America. He was part of worker solidarity delegations to Cuba and Mexico, the latter a UAW initiative.
He was a man of many interests and talents. He loved sports, especially tennis and basketball, both of which he played, basketball as a teenager and tennis into his 80s. He was largely a self-made working class scholar and thinker, as well as skilled tradesman. Having studied drafting in community college, he designed his father's house on the farm in Mexico and helped to build it. He built many items of furniture for his family, including a grandfather clock and, a favorite, a solid round coffee table, covered with a glass top. Under the glass he placed numerous photos of his children and other beloved family members and friends which he and everyone who visited enjoyed looking at.
Armando loved art and music, especially that of Mexico. One of his prized possessions was a print of Mexican artist Diego Rivera's painting of Emiliano Zapata, one of Mexico's national heroes. He took guitar lessons at Chicago's Old Town School of Folk Music and enjoyed playing the guitar. He subscribed to Natural History magazine for many years and liked reading and discussing the columns of Jared Diamond, Stephen Jay Gould and other scientists, with an especial interest in anthropology. He applied his knowledge to draw lessons for society and the struggle for a better world.
John Bachtell, Communist Party USA national chair, commented, "Armando was one of the kindest, gentlest, most modest people I ever met, but a deep thinker and fierce fighter for working people and against injustice. He was a profound reflection of the multiracial U.S. working class and people. I considered him a role model."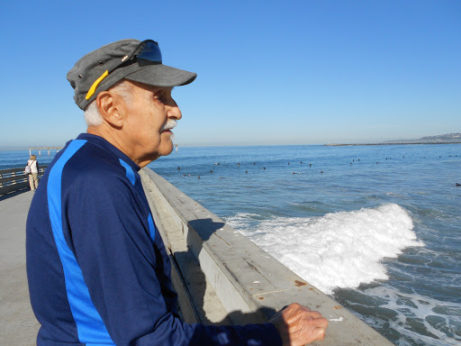 After retiring from the auto industry, tired of the Midwest's cold weather, and wanting to be closer to his family in California, Arizona and Mexico, Armando moved to San Diego. There he continued his political involvement, including campaigning for Barack Obama in 2008 and 2012, for Hillary Clinton in 2016, and for progressive local candidates. He kept up his tennis playing daily, and enjoyed breakfast get-togethers with his tennis buddies. Last year, weakened by cancer, he moved to Oakland to be with his daughter Laura and her family.
He remained feisty until the end. His daughter Laura relates how, when he was taken to the emergency room in his final illness, a doctor asked him some questions to determine if he was alert. "Who is president?" the doctor asked. Armando thought for a bit, then replied, "That motherfucker."
Armando Ramirez is survived by his children, Raymond, Laura, Sacha and Raul, son-in-law Jack, four grandchildren, and numerous adoring nephews and nieces in Arizona and Mexico.