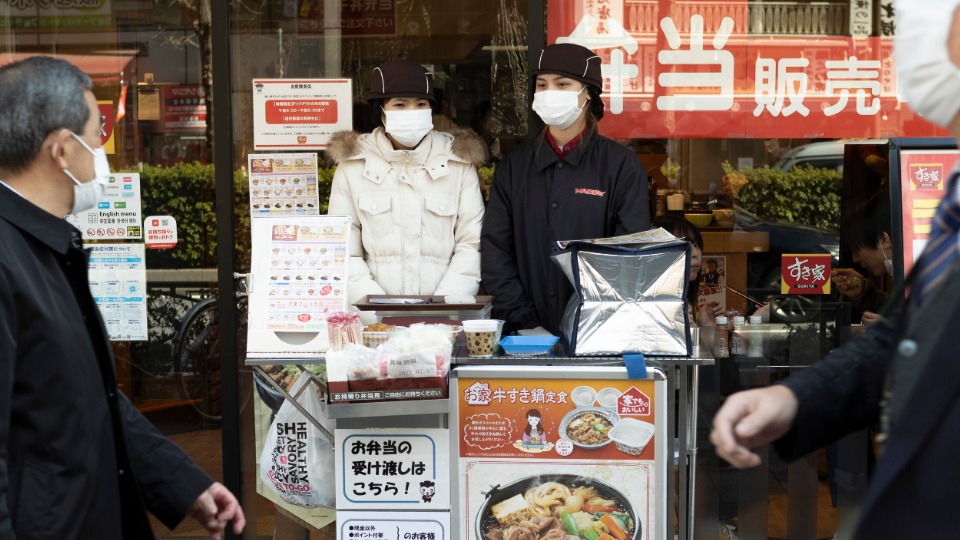 TOKYO—Japanese Communist Party Secretariat Head Koike Akira is demanding that the government of Prime Minister Suga Yoshihide provide up-to-date information and stronger financial support in order to alleviate people's anxieties caused by the prolonged pandemic situation.
Koike made remarks at a Feb. 2 press conference in the building of the Diet, Japan's parliament, when asked by reporters to comment on Suga's decision to extend the state of emergency.
Earlier on the day, Suga announced that the current COVID state of emergency, which was scheduled to expire on Feb. 7, would be extended for another month until March 7 in ten prefectures—Tokyo, Saitama, Chiba, Kanagawa, Aichi, Gifu, Kyoto, Hyogo, Osaka, and Fukuoka. In these areas, residents have been asked to refrain from non-essential outings, and food establishments are required to close every day at 8 p.m.
At the press conference, Koike again stressed that in extending the state of emergency, the government should provide financial support enabling medical institutions to cover their losses in earnings, carry out an aggressive PCR testing strategy, and provide adequate compensation for business suspensions that are costing jobs.
Regarding measures to compensate those impacted by the COVID emergency, Koike said, "As the government decided to extend the state of emergency, it should provide additional benefits to struggling business owners in order to support the continuity of their businesses and workers."
Furthermore, Koike referred to data of a major credit survey firm, Tokyo Shoko Research Ltd., which shows that the number of pandemic-triggered business failures topped 1,000 and that the restaurant sector made up the largest part of the 1,000 cases. He said, "The government should pay subsidies to restaurants that comply with its request to shorten business hours based on the scale of business operations."
In addition, Koike pointed out that in Steering Committee meetings of both Houses of the Diet, Suga failed to explain why he decided to extend the emergency. Koike said, "PM Suga, in declaring the state of emergency last month, promised to 'remedy the emergency situation within a month'. PM Suga should provide an explanation as to why he failed to fulfill his promise and make efforts to reduce anxieties of citizens in regions where the state of emergency is declared."
Asked for a comment on the government's emergency rules focusing on the restaurant business last month, Japanese Communist Party Chair Shii Kazuo drew attention to the government's failures in protecting nursing homes and other high-risk locations.
Shii told the press, "I understand that the risk of COVID-19 spread increases in restaurant or bar settings. However, it is also true that most clusters have occurred at medical and nursing-care facilities."
Shii referred to Welfare and Health Ministry data showing that 1,412 clusters of COVID-19 cases were detected in hospitals and nursing homes as of Jan. 4. He insisted, "In order to prevent the spread of infections, it is vital for the government to conduct facility-wide PCR tests on medical and nursing-care workers as well as on patients and nursing-home residents on a regular basis."
In response to a question asking about the payment of compensation of up to 60,000 yen per day (approx. $570 USD) to restaurants and bars forced to cut their business hours, Shii said that it was not enough. He stressed that the amount of compensation should be determined in proportion to business size in order to enable business owners to continue their operations and keep workers on the payroll. He also said that the government should take relief measures which cover eating establishments and all related industries.
Shii said, "The current emergency has been brought about partly by PM Suga…turning his back on providing financial aid to medical institutions and expanding the PCR testing capacity. PM Suga should be held responsible for his misadministration."