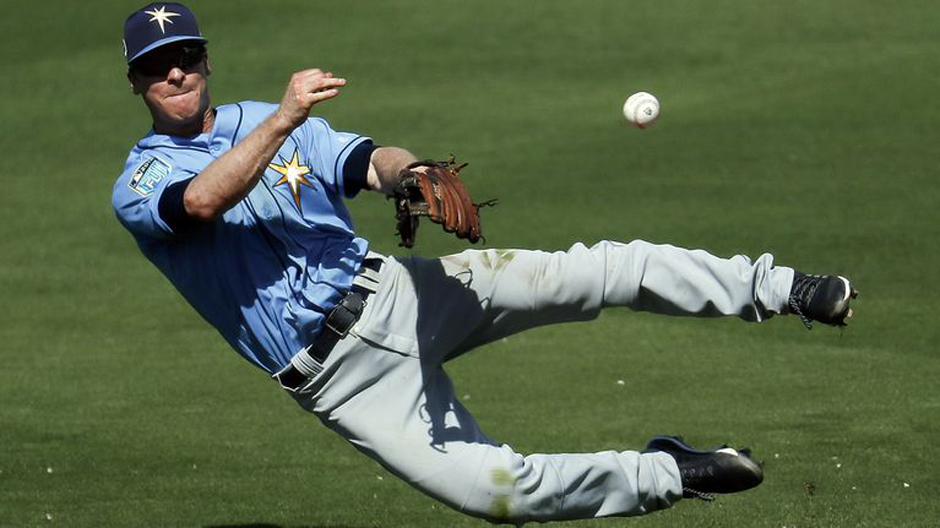 Can you smell it? Spring is in the air. Well, spring training that is. With football in the past, and hockey's regular season almost over, Major League Baseball couldn't get here soon enough.
As I watched the Houston Astros beat the New York Mets (8-7) Tuesday, Feb. 27, I couldn't help but notice the news coming out of Tampa, Fl.
The Major League Baseball Players Association filed a grievance against MLB, claiming that four teams—the Tampa Bay Rays,  Pittsburgh Pirates,  Oakland Athletics, and Florida Marlins—had not spent the revenue-sharing money in the way intended by the union contract.
This is the first shot fired by the players union after a slow winter market for free agents, leaving several veterans unemployed as we go into the third week of spring training.
Major League Baseball confirmed it had received the grievance in a statement, but "believes it has no merit."
"Hopefully, we'll get to the bottom of it," said Blue Jays pitcher J.A. Happ  speaking to USA TODAY Sports Tuesday. "It's been disappointing to see how the off-season has played out for a lot of guys. There's a lot of really, really good players who can help a lot of teams that are unsigned still."
The unions complaint includes the 2017 regular season and the current off-season.
Under the union contract, teams are required to spend their revenue-sharing funds to improve the on-field product, though, not necessarily on their major-league payroll.
With an estimated $45 million a year, the Rays are one of the biggest revenue-sharing recipients.
Rays owner Stuart Sternburg feigned genuine "surprise" when learning that the grievance was filed.
"We've run our organization in a very open, transparent fashion since the day I've come in and try to prepare people for what we're doing," he said in the Tampa Bay Times. "I don't know what happens from here. It's uncharted territory for me, and I would imagine the other teams as well. But if it wants to be explored, or needs to be explored, I don't get it. How's that?"
The Marlins and the Pirates played a role in depressing the off-season market for free agents by injecting the pool with trade targets that included, former all-stars Giancarlo Stanton, Marcell Ozuna, Andrew McCutchen, Gerrit Cole, and Christian Yelich.
Five out of the six were former Marlins who were traded under the new management style of owners Bruch Sherman and Derek Jeter, former Yankees shortstop.
"As we have done since the day we took over in October, we will continue to do everything we can to build a foundation for sustained success and improve this organization — which has not made the postseason since 2003 and has gone eight seasons without a winning record," said Jeter in a statement.
Pittsburgh Pirates president Frank Coonley hammered back against the union's grievance, saying it was without merit.
"The MLBPA's grievance against the Pirates is patently baseless. We look forward to demonstrating as much to the arbitrator if the MLBPA continues to pursue this meritless claim."
According to MLB figures, in 2017 Miami was 20th in payroll for its 40-man rosters, Pittsburgh was 25th, Tampa Bay 27th, and Oakland 28th.
If the grievance is not resolved, it will be land in a hearing before baseball's independent arbitrator Mark Irving.