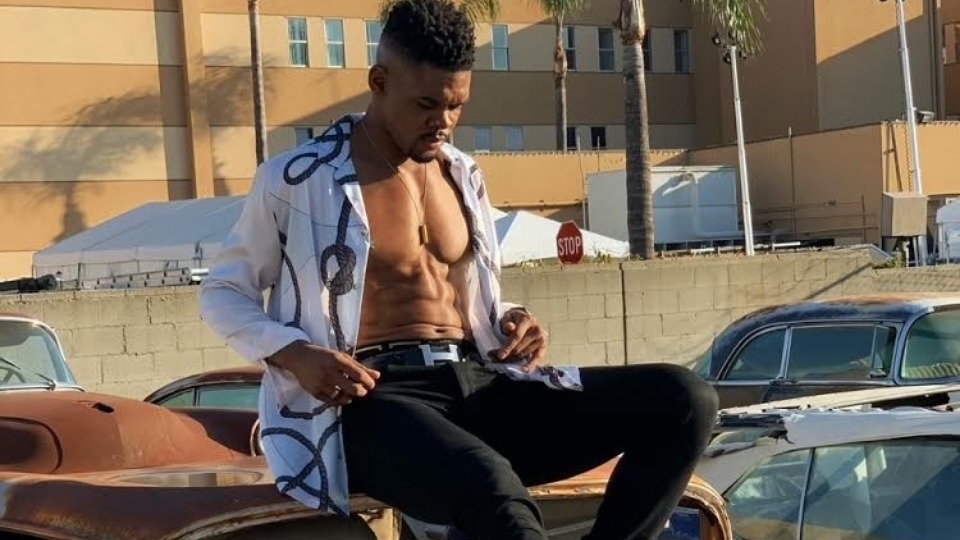 This is part 3 of a series. Read part 1 here and part 2 here.
Growing up Black in the United States is not easy. Black men know all too well that their risk of being shot by police officers is much higher than that of their white male counterparts. Black transgender women are also one of the most vulnerable populations to hate crime murders in the United States. Poverty rates and drug use in communities of color remain higher than among the general population due to a blatant lack of opportunity—a reality that has prevailed since the time of slavery. With all of these socio-economic factors working against the Black population in the USA—and then you add in being gay—it doesn't help when religion gets in the way of gay, lesbian, bisexual, transgender, and non-binary members seeking acceptance within their community.
But there are LGBTQ people of color working to change these conditions across the country. And now with the ballroom dance scene gaining more attention with TV shows like Pose and Legendary, Americans of all colors and creeds are opening their minds to the possibility of not only having, but accepting LGBTQ members of their family. The pop culture revolution on such issues is also providing young LGBTQ youth of color, who are already discriminated due to their skin color and/or immigrant background, figures they can look up to for guidance and acceptance.
In celebration of Pride Month, People's World sat down with Diego Mugler, member of the winning House of Mugler of Season 2 of Legendary to discuss his experience as a gay Black entertainer in society and to talk about the guidance and inspiration he got from Shannon Balenciaga, his ballroom mother.
As discussed in previous articles in this series (Part 1 and 2), ballroom evolved as a dance form in the underground nightclub scene of New York City in the 1960s and '70s. By the 1980s, "houses" of LGBTQ adopted families were competing on a regular basis in a series of categories, some of which resemble traditional dance street battles and others more of a model runway competition. House "mothers" and "fathers," mostly of African-American and Afro-Latinx origin, continue to lead the ballroom scene into this new era of innovation for the genre.
Diego Mugler, born Da'Shawn Woolfolk, is a 32-year-old ballroom performer from Greensboro, N.C., who first encountered the art of vogue when he was 15 years old. "I enjoyed sports, and I was the oldest of four boys, but I was shy and afraid to come out of the closet. But a friend took me to my first ball in Charlotte and that's where my journey started," said Diego.
"There were two older gay Black men I met who really opened my mind." These figures were prominent stars in the ballroom scene—"Chicken" of the House of Ebony and Dada of the House of Khan. "They were masculine, unlike most of the gay guys at my high school. They didn't wear skinny jeans or makeup. They became friends and father figures to me," explained Diego. After that ball, Diego purchased DVDs of historical vogue dance battles and began to hang around more with Chicken and Dayday. He taught himself to vogue in his free time and took tips from Dayday, who became his house "father" shortly after.
As a member of the House of Khan, Diego was assigned to perform, or "walk," in the category called "Schoolboy Realness." The categories with the name "realness" in the title imply that the performer must strive to pass as something they are not in the real world. For example, in the category "executive realness," a transgender Dominican woman who works as a part-time cashier at Walgreens pharmacy can dress up like a CNN anchor and win a trophy for appearing to fit this category better than her opponents.
In the case of Diego, he actually was a high school student so it wasn't an act, it was real. From there, he shifted to "Realness with a Twist," in which he would strut down the runway as a handsome heterosexual-appearing schoolboy and then proceed to vogue right after.
"It wasn't until recently during the recording of Season 2 of Legendary earlier this year that I became secure with my balance between masculine and feminine energy," stated Diego. "It takes time, and I'm 32 years old and just mastered it."
One significant detail of Diego's performance on Legendary was him walking in a body category. "A few years ago, I started working in New York City, and my boss taught me how to lift weights. Ever since then, I have found a passion in working out and nutrition. It's my hobby outside of ballroom and it has boosted my confidence."
Many viewers of Legendary may be surprised that Diego's first time walking in the body category was actually during the competition on the show. "It boosted my confidence and allowed me to show off a different side of me to the ballroom community and the world."
While these are seen as the positive sides of Diego's experience on the show, it's important to remember that he participated in the competition only days after his mother, who struggled with drug addiction yet managed to raise four successful and confident men, passed away. "It was a difficult decision for me to make, but my family supported me and I knew that it's what my mother would have wanted me to do. In one of my last conversations with her, she literally told me not to worry because she knew I would be cast for the show," Diego told People's World.
While mourning the death of his biological mother, his ballroom mother, Shannon Balenciaga, participated in the competition as well—but for a rival house! Atlanta-based Shannon and Diego met in 2005 on MySpace. They were both members of the House of Khan at the time. "I just saw this gorgeous woman who was so inspiring and had such a stage presence. I bugged her for years to be my ballroom mother but she was hesitant at first. Finally, she accepted."
Legendary contestants had to pass through a one-week session of isolated quarantine due to the COVID-19 pandemic. Days after Diego was accepted to head to Los Angeles for filming, his mother's funeral was held. "They made a special exception for me since I missed my mother's funeral; Shannon was allowed to come visit me with our masks on as long as we stood at a safe distance from one another. It made my time on Legendary a little less painful and motivated me to fight and win in honor of my mother," Diego explained.
Shannon's House of Balenciaga and Diego's House of Mugler reached the finale in which the two houses battled for the win. "I would have been just as happy had Shannon and the Balenciagas won. At first it was weird going up against my ballroom mother, but at the same time, it was such an accomplishment that we both made it there and that she was there to support me in my time of mourning for my mother."
Despite winning the $100,000 grand prize with his fellow Muglers, Diego remains humble and proud of his working-class roots. He continues to work in retail full-time and spends his free time as a personal trainer at the gym. "I used to watch videos of Prince Milan (now Prince Mugler) to learn to vogue, and now to be on his level, as his equal is just a full-circle moment. The people I used to look up to are now my closest friends and family," says Diego. He and the House of Mugler continue to compete at balls across the United States, in addition to teaching vogue classes and performing at local Pride events.
And if his humble roots in the ballroom scene as a "schoolboy" don't convince you enough, his stage name "Diego" was the name given to him in his 10th grade Spanish class. "Da'Shawn is my real name, but it's already the name of another prominent figure in the ballroom scene," Diego said, referring to the iconic dancer and "king of vogue," Deshaun Wesley, the host of Legendary.
When asked about what advice he had for young LGBTQ people of color, Diego responded, "I was afraid of being feminine. I just mastered this balancing act at 32 years of age. The things you may hide from some people are the same things that other people will celebrate and love, so be you and live your truth."