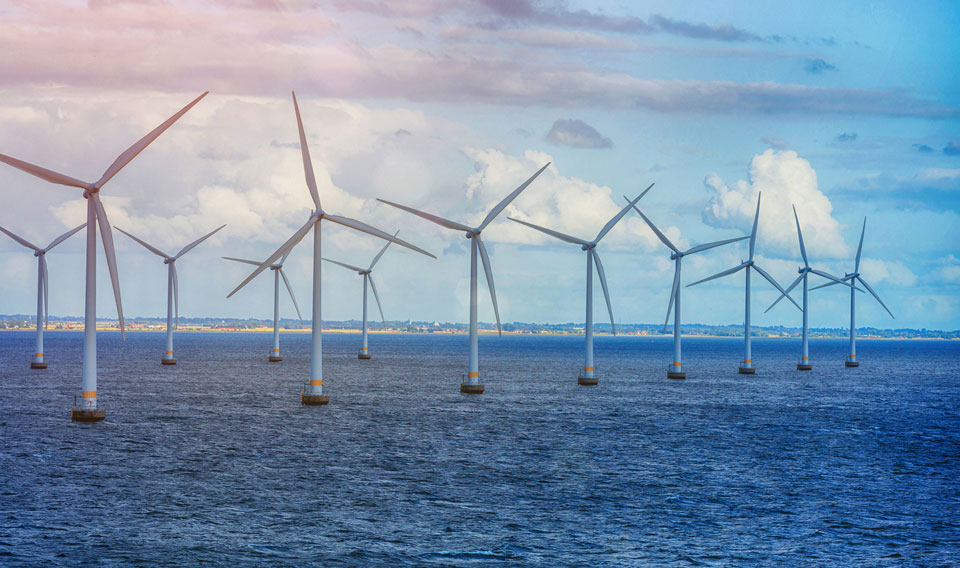 Thanks to the Biden administration's Build Back Better Act, the U.S. may be on the verge of making sweeping, long-term action on the global warming crisis. If the deal fails to pass by the end of October, however, the President may go to COP 26 in Glasgow with nothing to show.
Central to Biden's climate agenda is a proposed $3.5 trillion package that would establish a new program to incentivize a shrinking reliance on fossil fuels – including taking action on methane contamination, as well as investing in cleaner, more efficient energy. Its intended effect of weaning the electricity sector off fossil fuels would, according to one firm's estimate, reduce annual U.S. emissions by 1 gigaton by 2030 if the package became law. This package, paired with a $1 trillion bipartisan infrastructure bill, could reduce pollution in the U.S. by as much as 45 percent over the next 10 years.
It would be something worthwhile to demonstrate at the upcoming 2021 United Nations Climate Conference in Glasgow, Scotland, where an estimated 20,000 politicians, activists, and executives from around the world will gather to discuss how to make progress on combatting climate change. Known as the 26th session of the Conference of Parties – COP 26 – it will include at least 100 presidents and prime ministers, including, of course, President Biden.
The Glasgow conference will be the follow-up to a promise six years in the making when at COP 21 in Paris world leaders set a goal of limiting global warming to 1.5 degrees Celsius compared to pre-industrial levels – a stark contrast to the planet's current trajectory, which is to heat up by 2.7 degrees Celsius if extreme emissions-reducing measures aren't implemented quickly.
With global warming worsening every year, the world can no longer wait with bated breath as the U.S. goes through more political gridlock, caused by right-wing Republicans and abetted by some corporate Democrats before it can take serious action on climate. It's why the administration's package is so vital. The U.S. contributes 14 percent to the world's total carbon footprint per year, according to a report by Time magazine. If Biden wants to reduce this number and achieve the country's desired emissions target in a decade's time, the Build Back Better Act must be actualized.
Optimism regarding the package's potential to pass in its current form, however, has wavered. Among its chief sticking points is one with Sen. Joe Manchin, D-W. Va., who indicated he would oppose the final bill if lawmakers did not reduce its cost, while also questioning the party's decision to pass both the Build Back Better plan and the infrastructure bill simultaneously. Manchin reportedly wanted a "strategic pause" and even asked, "What's the urgency that we have?"
Though a compromise agreement is still seen as likely by political experts, according to Vox, many progressive Democratic lawmakers have questioned the longevity or effectiveness of a package with a reduced figure, such as the $1.5 trillion limit Manchin had in mind. The progressive bloc of Democrats goes way beyond just Sen. Sanders in the Senate and the "Squad" in the House of Representatives.
"I could see myself coming below $3.5 trillion but we shall see how far $1.5 trillion goes," said Sen. Mazie Hirono, D-Hawaii. "He's confirmed that's as far as he (Manchin) will go, which is pretty sad if you ask me."
Sen. Bernie Sanders remarked that there will likely be some fluctuation on the bill's price tag, elaborating, "When we talk about the crisis of climate change and the need to transform our energy system away from fossil fuels, the $6 trillion that I originally proposed was probably too little. Three and a half trillion should be a minimum, but I accept that there's gonna have to be give and take. What matters is that we do it and we do it well."
Whether the package ultimately gets the green light before COP 26 will play a significant role in determining Biden's ability to advocate on the global stage for increased action on climate change. It would be a deciding factor on whether other world leaders and allies can look to the U.S. as being serious in its commitment and measures to lower its carbon footprint. Establishing the U.S. as central in its position of supporting the goals of the Paris agreement will be critical.
"It's going to be hard to convince other countries to move forward if there's not some sign from the administration that they've got other strategies," said Jake Schmidt, international climate policy director for the Natural Resources Defense Council. Of Biden's presidency, he added, "We are about to attempt to turn the page on a very dark four years for climate action. And [the Biden administration] has clearly created a lot more momentum for the Glasgow talks than even I expected."
The lingering question now is whether Biden can go to those talks with something major to deliver for a planet that is in deep trouble.