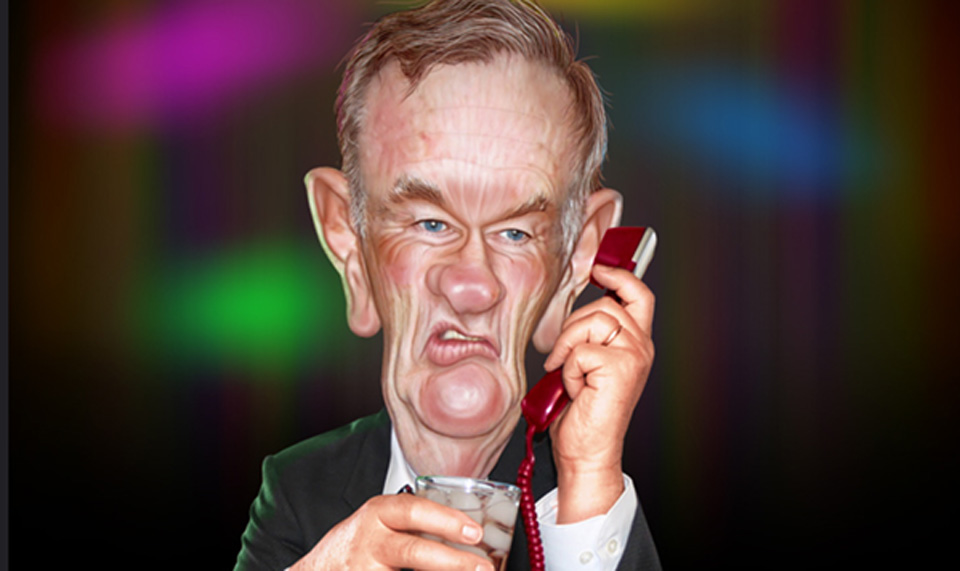 After a 20-year-run, conservative news pundit (and attack dog of the right wing) Bill O'Reilly has been officially let go from the Fox News Channel. The announcement was made by parent company, 21st Century Fox, on Wednesday in an official statement saying, "after a thorough and careful review of the allegations, the company and Bill O'Reilly have agreed that Bill O'Reilly will not be returning to the Fox News Channel."
The downfall of the veteran Fox personality began in April of this year, when the New York Times released an extensive report highlighting numerous sexual misconduct allegations made against O'Reilly by a number of different women. According to the investigation, Fox has paid out over $13 million in settlement money over the years in order to silence the victims of O'Reilly's sexual harassment claims. The allegations against O'Reilly go as far back as October of 2004, almost 13 years prior to his termination.
According to the Times, the initial accusation came from a previous associate producer, Andrea Mackris, who was able to take O'Reilly to court based on a number of phone conversations she had recorded. Mackris claimed O'Reilly would use his position of power at the station to intimidate women into sexual situations.
In one notable case, the two parties reportedly settled out of court for $9 million — one of Fox News' largest payoffs to date.
Furthermore, O'Reilly's track record of lewd and violent acts toward women include those against his own wife, as O'Reilly's daughter testified in 2015 that she witnessed her father choking her mother and dragging her down a set of stairs by her neck. This domestic abuse allegation ultimately led to the loss of legal custody of his two children, who at the time were 17 and 13 years of age.
In the two-and-a-half weeks since the news broke about the settlements, over 50 advertising sponsors have pulled their support from "The O'Reilly Factor." Despite the growing list of people that have come forward, O'Reilly has remained insistent that the claims against him are false, stating, "It is tremendously disheartening that we part ways due to completely unfounded claims. But that is the unfortunate reality many of us in the public eye must live with today."
While many are celebrating the canning of the Fox veteran, it is no surprise that others remain unimpressed by the length of time it took for the network to rid themselves of a man with an extensive track record of violence and sexual misconduct.
O'Reilly is notorious for his bad temper and inappropriate behavior, but this has only been topped by the fact that Fox News has enabled this type of bullying for years. It took the network well over a decade to take any progressive steps toward his firing. It was only after the massive public backlash they faced from the public – and especially corporate sponsors – that the network showed some initiative.
During this April, which is Sexual Assault Awareness Month, one can only hope that the public continues to push for accountability with the same vigor that allowed for O'Reilly's termination in the first place.