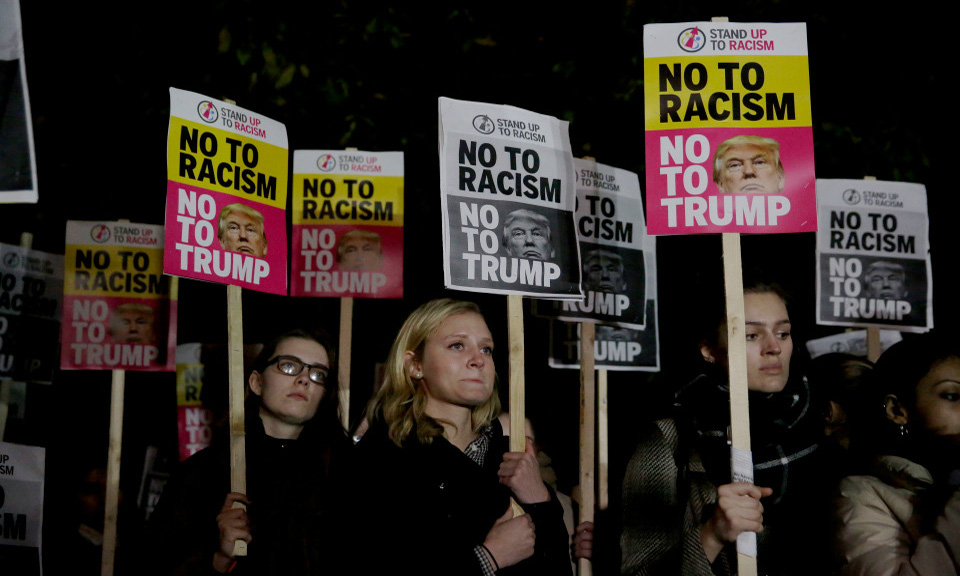 Donald Trump's authoritarian tendencies continue to isolate him on the world stage. On Feb.6, John Bercow, Speaker of Britain's House of Commons, affirmed his commitment to blocking U.S. President Donald Trump from addressing the Parliament in Westminster Hall.
"An Address by a foreign leader to both houses of Parliament is not an automatic right. It is an earned honor," said Bercow to his colleagues on Monday, "Before the imposition of the migrant ban, I would myself have been strongly opposed to an address by President Trump in Westminster Hall. After the imposition of the migrant ban, I am even more strongly opposed."
Bercow also cited Trump's sexism, racism and questionable support of an independent judiciary as reasons for opposing a possible future address to Parliament.
In Britain's system, Bercow and the two other "key holders" of Parliament's Westminster Hall must agree to host Trump. The other two key holders are the Lord Great Chamberlain David Cholmondeley and speaker of the House of Lords Norman Fowler.
The Speaker's opposition to Trump's visit to Westminster comes on the heels of grassroots pressure. An online petition hosted on Parliament's website that called for preventing Donald Trump from visiting the UK altogether is approaching 2 million signees.
An estimated 100,000 people marched in the London Women's March, largely against the values of Donald Trump and his analogues in the UK.
Labour Party leader Jeremy Corbyn has come out with full-throated support for the Speaker's statements saying, "I think he has spoken absolutely clearly about Donald Trump, and his misogyny and his racism and his behavior… I think he is absolutely right and I welcome the statement."
Speaker Bercow, a member of the Conservative Party, has drawn fire over his statement from members of his own party over his statement, including calls for his resignation. Prime Minister Theresa May has declined to give her "full confidence" in him as a result.
Whether or not Donald Trump ends up speaking to Parliament at Westminster Hall,  May plans on moving forward with plans for a state visit for the president. The "Brexit" vote to leave the European Union, fueled partially by the same fear of immigrants and xenophobia that fueled Donald Trump's rise to power, means that the UK will have to negotiate its own new trade deals with the U.S., instead of as a bloc with the rest of Europe.