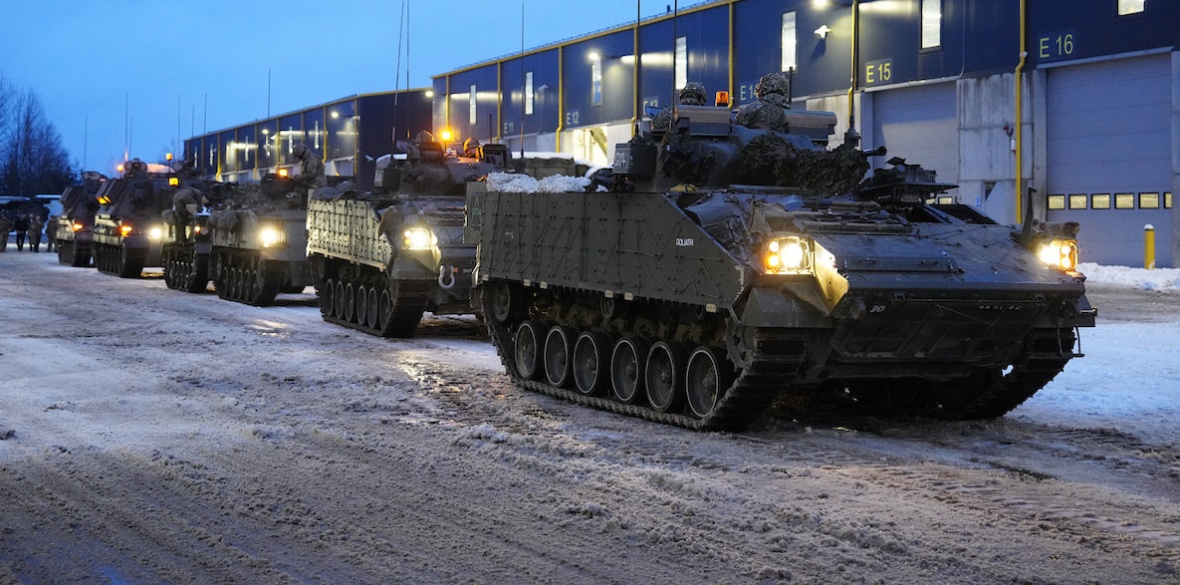 LONDON—British arms giants are reportedly discussing plans to set up shop in Ukraine. Chief executives are said to be meeting with their counterparts in Kiev to discuss starting joint ventures, according to reports in the British newspaper The Telegraph.
The weapons execs have traveled there with a view of setting up partnerships with Ukrainian companies that would manufacture weapons and military vehicles locally under license.
The newspaper reported that arms firms in France and Germany also have their sights on Ukraine, potentially presenting competition to British firms vying for a deal.
The development follows Prime Minister Rishi Sunak signaling last week that Britain could send fighter jets to Ukraine following a plea from the country's President Volodymyr Zelensky. Any joint venture is likely to require Sunak's sign-off.
Responding to the reports, Peace Pledge Union campaigns manager Symon Hill said that the prospect of British weapons being manufactured in Ukraine brings this country "perilously close to direct participation in the war.
"The arms industry profits from human misery and readily crosses national borders to do so," he said. "The news that U.K.-based arms companies may start making weapons in Ukraine is no surprise.
"The phrase 'British weapons' is a misnomer: the loyalties of arms companies are to profits, not nations. Once they've been made, weapons can be used by whoever they are sold to or whoever obtains them.
"This is another escalation of the horrific war in Ukraine. As the Ukrainian Pacifist Movement rightly points out, Ukraine should not be dependent on either Russia or NATO.
"I feel sick at the thought that we are running the risk of a nuclear war for the sake of the profits of arms dealers and the egos of grandstanding politicians."
Morning Star