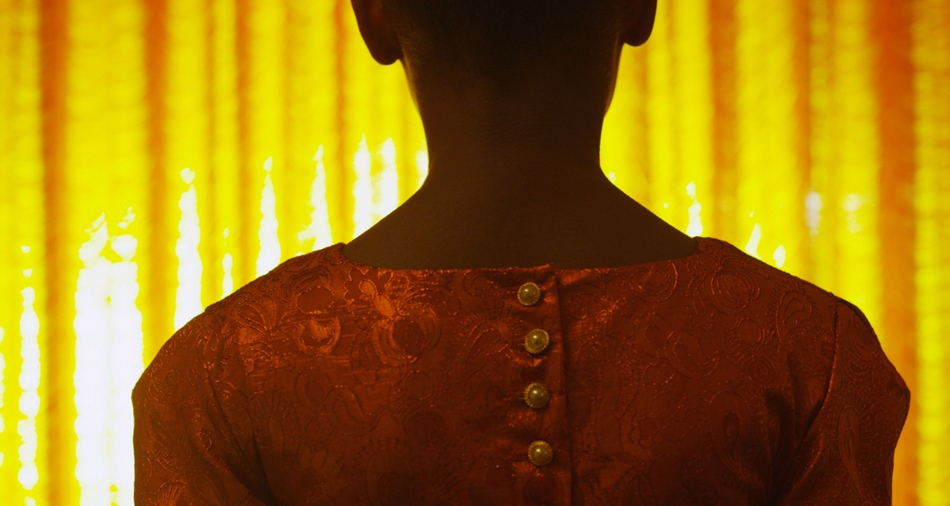 LOS ANGELES—"Mom, why are you putting garbage bags on the bed?" asked Violet's little sister, as her mother, Mimi (Jackie J. Stone, who also directed), was preparing Violet for an operation that is done to young girls as a traditional  practice. The mother then asked Violet, "Don't you want to be like me?"—as Violet twisted under the hands of the women who were trying to keep her from moving. The young girl's fresh beautiful face was contorted and twisted in pain, as she desperately cried, only wishing that she was not in this situation.
Such is the premise of Burning Angel Dust, a short narrative with a powerful message that screened in this city's recent Pan African Film Festival.
Violet showed absolutely no comfort getting prepared for this operation. Evidently anesthesia was not being used during the surgery. The procedure, known as "female circumcision," but less politely as "genital mutilation," was not shown directly. But, as the music played, there was one shot of a needle being threaded with thick white thread, and it was making circular loops, as the wound was being stitched and knotted into a neat finish.
A short time after the operation, little Violet told her mother, "Mommy, I can't pee-pee." This is one of the results of this surgery, and more times than not, it leaves the young girls in constant pain and discomfort. In a radical form of the operation, the entire vaginal anatomy is removed, and as women, they many times will find sexual relations to be excruciatingly painful.
Violet was dressed in a pretty outfit of orange and gold brocade material. Her hair was styled in a pony-tail like bun of dreads that was befitting of a little girl getting ready for a party. Many young girls came to the party and brought gifts. However, Violet only showed sadness, with no smile coming from her face, only a stoic look.
Mimi, a young Nigerian immigrant, was trying to assimilate into western culture, but still wanted to hold on to some of the traditions in her Nigerian heritage. One would need to put themselves in her shoes in order to understand the dilemma of being caught between two worlds that seemed at best, contrary to one another.
During a question and answer period following the film, one of the audience members asked if this practice stemmed from any religious beliefs? Jackie J. Stone replied that it is justified religiously, but it is not a religious practice as such. A male member of the audience asked if this is a means of controlling women and little girls. Ms. Stone replied that yes, it is. And something needs to be done to stop it.