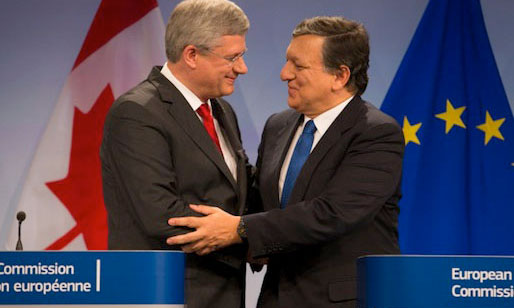 VANCOUVER, Canada – As with the National Security Agency in the United States, Canada's spy agency, has come under fire after it was revealed that the agency is illegally spying on Canadians.
While there has been no Canadian version of whistleblower Edward Snowden, retired Judge Robert Decary, who has served as an independent watch dog for the Communications Security Establishment Canada (CSEC) since 2010, said he discovered evidence that agency illegally spied on Canadians over the past year.
"A small number of records suggested the possibility that some activities may have been directed at Canadians, contrary to the law," he wrote in his report to parliament recently.
The CSEC is a secretive, $400 million-a-year spy agency with 2,000 employees that has the power to place anyone under surveillance, without a court warrant. The organization is entrusted to provide intelligence information to the federal government. The right-wing Conservative Party government of Prime Minister Stephen Harper, which campaigned for smaller government and less intrusive regulation and government intervention, is set to expand the spy agency. It plans to spend $4.2 billion to build a new high tech, 72,000-square-meter building for the agency in Ottawa.
Organizations concerned with civil liberties are demanding that the Conservative government reveal the full extent of illegal spying in Canada and bring in safeguards to ensure that privacy rights are respected.
The British Columbian Civil Liberties Association is suing the Harper government over "its secret and unchecked surveillance of Canadians," which it says is "unconstitutional."
"The BCCLA's lawsuit calls on the government to come clean and state clearly who they are watching, what is being collected and how they are handing Canadians' private communications and information. The BCCLA filed the case because we believe that secret and unrestrained government surveillance presents a grave threat to democratic freedom," according to a press release.
"By law, CSEC is permitted to read Canadians' emails and text messages, and listen to Canadians' phone calls, whenever a Canadian is communicating with a person outside Canada. CSEC also operates under a secret ministerial directive that allows it to collect and analyze the metadata information that is automatically produced each and every time a Canadian uses a mobile phone or accesses the Internet."
No court or committee oversees and monitors the CSEC's interception of these private communications and metadata information, and there is no judicial oversight of its sweeping powers, complains the civil liberty's group. "CSEC's operations are shrouded in secrecy."
The civil liberties group said it filed the lawsuit "to force the government to enact specific safeguards to protect the rights of all Canadians."
OpenMedia.ca, a coalition of groups, which include the Council of Canadians and Amnesty International Canada that are working to ensure the Internet is open, affordable and surveillance-free. OpenMedia has launched a national campaign to support the BCCLA lawsuit and wants to see more public oversight over the Canadian spy agency.
"The CSEC is definitely collecting metadata, which can pinpoint where some is, who people are meeting with, that sort of thing. If you are talking with someone outside Canada, you could be spied on through your email or telephone. We don't know what information is being shared between CSEC and NSA," according to OpenMedia Executive Director Steve Anderson in an interview.
"Canadians want to know what information is being collected, stored in these giant databases. The commissioner overseeing the spy agency does not know what information is being collected, stored."
The revelations of illegal spying comes on the heels of another scandal where the CSEC was caught spying on Brazil's Ministry of Energy and Mines. It also collected private Internet, phone and email messages of employees working for the ministry and spied on Paulo Cordeiro de Andrade Pinto, Brazil's ambassador to Canada from 2008-11. The CSEC then shared the information it collected with the NSA. The information was leaked by Brazil's Fantastico TV program on Oct. 7, based on information provided by NSA whistleblower Edward Snowden, now residing in Russia.
Claude Carignan, leader of the Conservative Party in the Canadian Senate, responded to critics by saying that the CSEC's watchdog has not found any evidence of illegal activity since the review body was set up 16 years ago.
Photo: Canada's Prime Minister Stephen Harper concludes trade negotiations with the European Union in Brussels on Oct. 18. The NSA spying scandal has embroiled Canada, Brazil and EU countries, most recently the revelations that German Chancellor Angela Merkel has been a target of the spy agency's surveillance.