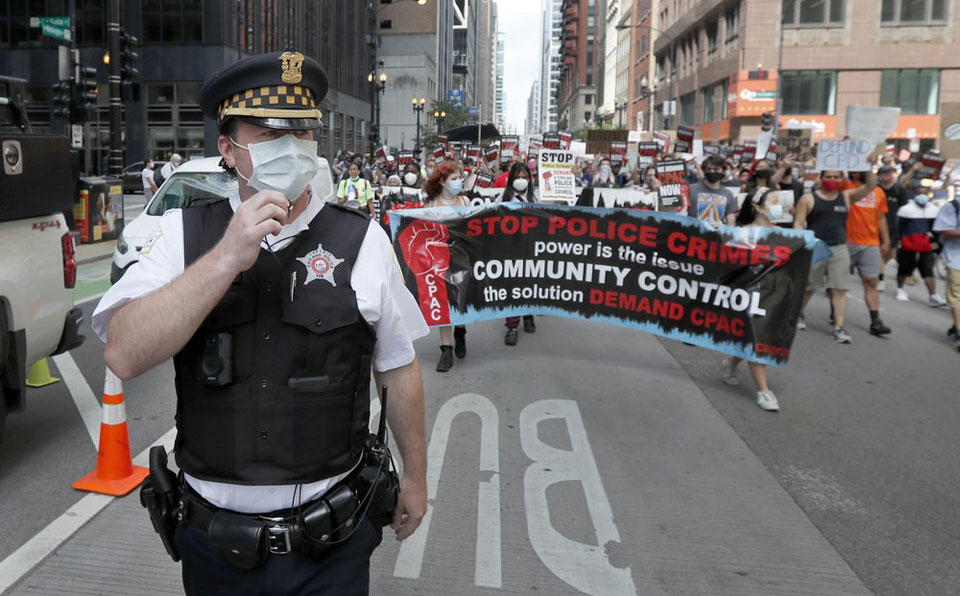 CHICAGO – With the high-profile police murders of Laquan McDonald and Rekia Boyd in their past, the citizens of Chicago may be getting closer to establishing an elected police accountability council.
The Chicago Alliance Against Racist and Political Repression and the Grassroots Alliance for Police Accountability have united around a compromise ordinance they want the city council to approve. Passage of the ordinance would result in the establishment of the thus-far elusive goal of an elected police accountability council.
The groups have sent out a statement outlining their support for the new city ordinance. The statement says that "the law gives residents a decisive role in shaping public safety in their neighborhoods and across the city and creates the most democratic police oversight system anywhere in the country."
The organizations are combining forces in hopes to have enough votes in the city council for what they see as a major step in the direction of reform of policing in a city in which there have been deep divisions between law enforcement and the communities it is supposed to serve.
Thousands of Chicagoans have marched in protests, gone door to door, and gathered over 100,000 signatures in support of police reform. After years of committed grassroots organizing and meeting with elected officials, both organizations hope their new cooperative effort will result in the historic establishment of an all-elected civilian police accountability council.
The March press conference they called brought together representatives from a long and diverse list of community organizations, all committed to community control of the police. Among them were representatives from SEIU Local 73, SEIU Healthcare Illinois/Indiana, the Illinois Nurses Association, United Working Families, the Chicago Teachers Union, the Council on American Islamic Relations,  Chicago Black Lives Matter, Chicago Women Take Action, Community Renewal Society, Jewish Voice for Peace, One Northside, the Jewish Council on Urban Affairs, the Arab American Action Network, the Inner-city Muslim Action Network, and Good Kids Mad City – Chicago.
Sophia King, the alderman from the city's 4th ward and chair of the city council's progressive caucus called the ordinance a "people's bill."
Alderman Roderick Sawyer of the 6th Ward said, "We originally had divergent paths but thanks to Mayor Lightfoot for pulling us together by delaying what we thought was a vote for transformative change. Now we have a true people's ordinance, a unity ordinance that we feel is the most transformative police oversight bill in the United States."
The mayor originally did not sign onto a specific plan for police reform but is now backing the idea of an elected community board for police oversight.
Alderman Carlos Ramirez-Rosa of the 35th Ward said, "Simply put, policing in Chicago is broken. It has been broken for a very long time." The groups have called upon Chris Taliaferro, the chair of the council's Committee on Public Safety to bring the law to a vote in the full city council.