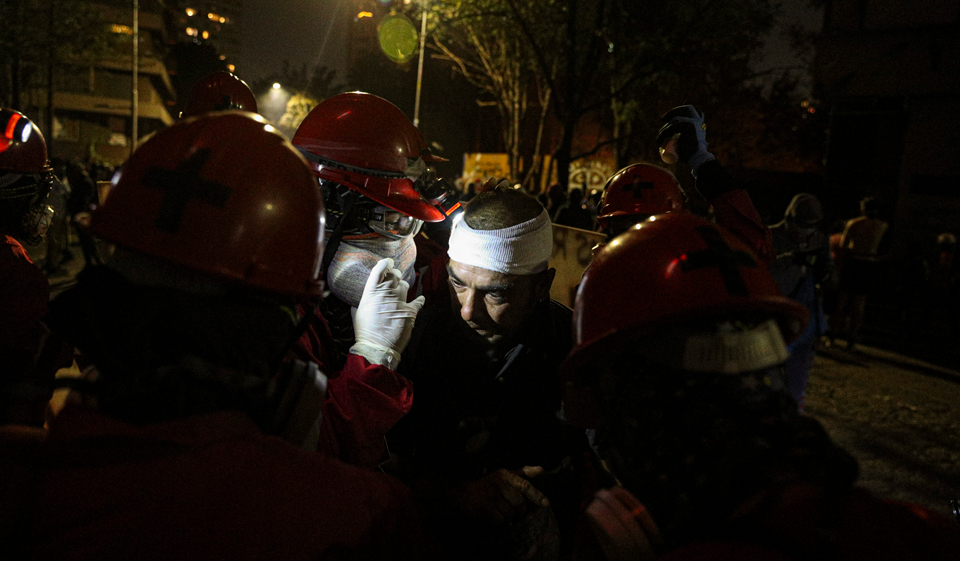 Chilean authorities responded violently to mass protests Wednesday. The protests came amid renewed calls for the resignation of right-wing President Sebastián Piñera as the country marked 30 years since the fall of the Pinochet regime.
Police used tear gas against the crowds, which consisted of large numbers of students who hold Piñera responsible for human rights abuses and the torture of opponents committed during last year's anti-government mobilizations.
The protests were marked by violence, with at least 34 killed and 30,000 injured as Piñera mobilized the army on the streets of Chile for the first time since democracy was restored bringing an end to 17 years of military dictatorship.
In January, authorities announced that investigations had opened into security forces for allegedly violating the human rights of 5,558 people since demonstrations started in October.
Piñera issued a warning ahead of Wednesday's protests, saying that "a violent march is anticipated and we are preparing to watch over public order." Those demonstrating anticipated a violent response after footage of police beating an elderly man during Sunday's million-strong International Women's Day demonstration went viral.
The president spoke at an event marking the 30th anniversary of the restoration of democracy in Chile. But it was largely boycotted by opposition lawmakers who slammed the hypocrisy of Piñera, whom they blame for the atrocities committed against peaceful protesters.
A counter-protest organized by Chilean students was addressed by Gustavo Gatica, who was blinded in both eyes by rubber bullets in October's protests. He was cheered and joined in chants of "Piñera, guilty, your hands are stained with blood" in what was his first public appearance since being injured.
Schools and universities called for occupations across the country demanding the resignation of Piñera on the second anniversary of his election. At least nine campuses were occupied by students.
Police responded by firing tear gas in violent attempts to regain control. Demonstrations were also attacked, with the authorities seeking to disperse the crowds. The growing opposition to Piñera's rule is calling for amendments to the Chilean constitution and a break with neoliberalism.
Opposition senator Alejandro Navarro announced that a motion was to be tabled in the Chilean parliament declaring Piñera "mentally incapable" of rule. He explained that a committee meeting had agreed to ask the constitution commission how to proceed in such a case and whether Piñera could be removed from office by this mechanism.