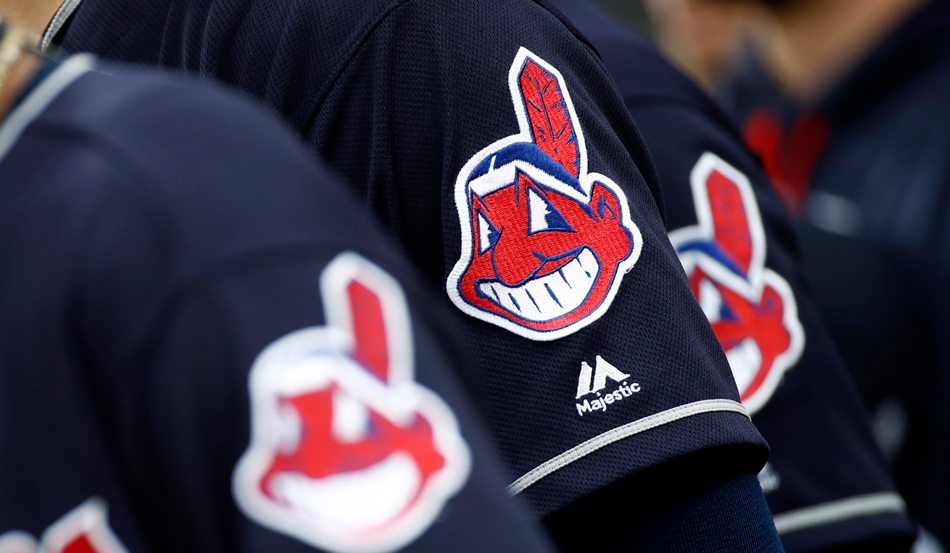 When it comes to removing racist mascots from professional sports, Major League Baseball— compared to the National Football League—is ahead of the curve.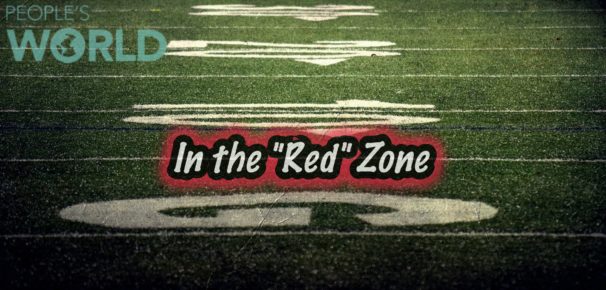 Baseball commissioner Robert D. Manfred Jr., said Monday that the Cleveland Indians will remove the controversial "Chief Wahoo" logo from their uniforms starting in 2019. The mutual decision and announcement comes after lengthy discussions between team owner Paul Dolan and the league.
However, the logo will still be worn during the 2018 season, and the club will still sell merchandise featuring the mascot in northeast Ohio and Goodyear, Az., their spring training location, in order to retain control of the trademark.
Chief Wahoo, the cartoonish caricature of a Native American, debuted on the Indians' uniforms in 1948.
The logo has long been a source of frustration and division between fans who see it as a beloved insignia and those who see it as offensive, racist, and outdated. This division has played out in recent years at all sports levels.
Most university teams have dropped racist Native American nicknames, while other teams have fiercely resisted growing pressure to do so. Take a look at the Washington Redskins.
"Major League Baseball is committed to building a culture of diversity and inclusion throughout the game," said Manfred in a statement. "Over the past year, we encouraged dialogue with the Indians organization about the club's use of the Chief Wahoo logo. During our constructive conversations, Paul Dolan made clear that there are fans who have a longstanding attachment to the logo and its place in the history of the team."
Manfred went on to say that the team ultimately agreed with his position that the logo was no longer appropriate for on-field use in Major League Baseball.
The club has been under growing pressure for years to change their mascot and have been transitioning away from the logo in recent years—before the 2014 season.
The Indians introduced a block "C" insignia on some of their caps and removed Chief Wahoo signs around Progressive Field, the team's ballpark.
The fight against the Indians' logo escalated in 2016, when the club made the World Series and Manfred expressed his desire to have the team get rid of the symbol. During that same post-season appearance, a lawsuit was filed against the club while they played in Toronto. The lawsuit called to have the team logo and name banned from appearing on Canadian TV. The case was initially dismissed by a judge, but the Ontario Human Rights Tribunal ruled in June that an Ontario court could hear the case. MLB Lawyers argued that such a case should be heard in Canadian federal court.
The decision to remove the logo comes after the Indians' were selected to host the 2019 MLB All-Star game last January. The club made it clear that MLB did not force the team to remove the logo in order to be awarded the All-Star game.