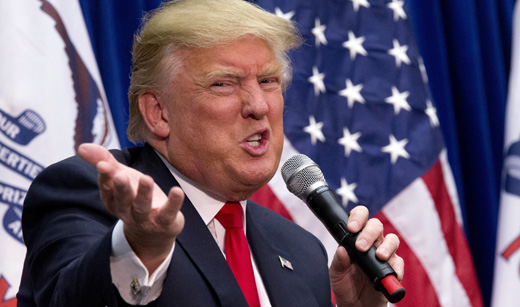 CLEVELAND – "The GOP platform does not represent the interests of working people," Harriet Applegate, executive secretary of the North Shore Federation of Labor told a well-attended press conference July 17, the day before the Republican National Convention was set to open here.
The event featured former Ohio Gov. Ted Strickland, now mounting a tough challenge for U.S. Senate against incumbent GOP Sen. Rob Portman, as well as three workers impacted by Republican anti-labor policies.
"Portman has endorsed Trump," the presumptive GOP nominee for president "and served as the trade representative of Pres. George W. Bush," Strickland said. "He voted for NAFTA, CAFTA and eight other trade agreements that cost 300,000 good-paying American jobs."
"The Koch Brothers have spent $32 million on TV ads" to get Portman re-elected, Strickland said, adding that Portman has also voted to defund Planned Parenthood and to oppose pay equity for women. "Trump and Portman are both anti-worker and anti-women.
"They are both in the pockets of their corporate funders."
"Trump is a card-carrying member of the American ruling class," said Michael Kilbane, a member of Iron Workers Local 17. "He values his own gain and profits above all else." Kilbane warned against workers being fooled by Trump's "faux populism" and charged that Trump has fought all efforts of workers trying to unionize his casinos, hotels and restaurants. (Article continues after video of Michael Kilbane.)
"He avoids hiring union labor whenever possible and stiffs contractors," Kilbane charged. "He supports Right-to-Work (the union-busting scheme allowing workers represented by union contracts to avoid paying union dues).
"All working people should be alarmed by Trump. He represents a real danger to our living standards and well-being."
Ed Rico , a former Lorain steelworker, who was forced into "unanticipated early retirement" when his mill closed in March said Trump's record of having his goods manufactured overseas, shows "he can't be trusted." Hillary Clinton, on the other hand, he added, "is committed to saving American jobs and opposes TPP (The Trans Pacific Partnership, the new trade deal before Congress that is opposed by organized labor)."
Wanda Navarro, a garment worker, and president of Workers United, Local 168, also warned that Trump and the Republicans support "bad trade deals" and praised Strickland for the efforts he made that helped save the Hugo Boss plant where she worked when the company threatened to move production to low wage countries abroad.
Photo: Cleveland area unions are warning their memebers about Trump's strongly anti-union posititons. | Mary Altaffer/AP