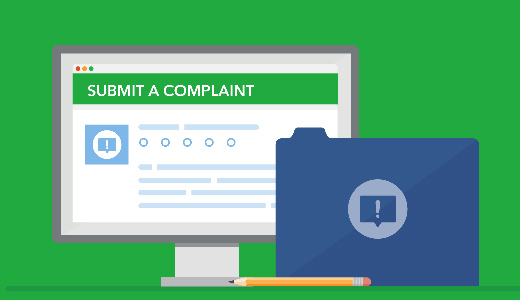 JONESBURG, Mo. (PAI) – Around a decade ago, Jonesburg, Mo., resident Lee Hobbs and the city's United Methodist Church found they needed new shingles for their roofs. They bought Heritage Shingles from Tamko Building Products, a Joplin firm that guaranteed the shingles would last for 30 years. They didn't.
Faced in 2013 with warped, curling and falling shingles, Hobbs contacted Tamko. It sent him a claim form. The church's shingles were so bad that its roof started to leak. The church got the same claim form. But neither form said the ultimate decision on whether Tamko would pay, and how much, would be in the hands of an arbitrator.
That omission led Hobbs and the church to sue Tamko in local courts last year, saying there should also be a class action case against firms that peddle such defective products.
And that's when Tamko pointed out that when Hobbs and the church bought the shingles, the outer plastic wrapping on the shingles bag had a written statement ordering that any disputes must go to forced arbitration, and banning class action cases. By buying the shingles and taking the bag, they accepted the mandated, no-appeal, arbitration, said Tamko.
Local judges in Missouri threw Tamko out on its ear, saying putting the arbitration notice and ban on court suits on the shingles bag and not telling the church or Hobbs about it then or later was not kosher. Now the federal Consumer Financial Protection Bureau is trying to throw such arbitration bans on class action cases out for good.
In a proposed rule announced after extensive study, the CPFB wants to outlaw any arbitration ban on class action suits. The bans can be extensive, CPFB found. Payday lenders, who prey on people, include such bans in 98 percent of contracts with consumers.
CPFB's ban on such forced arbitrations in class action cases – not individual cases – is the widest-ranging such move among federal agencies. The deadline for comments on CPFB's rule is August 22, and details are on a website entitledwww.noripoffclause.com. But it's not the only arbitration ban, say two experts who follow the saga of company-forced arbitration.
"The National Labor Relations Board has been very strong for several years now" on the issue, explains Karla Gilbride, an attorney with Public Justice. "It's been saying that if employers have arbitration bans on workers filing class action suits, it violates their" labor law "section 7 rights" to organize and defend themselves, she adds.
And in a recent case, the 7th U.S. Circuit Court of Appeals in Chicago agreed with the NLRB, she said.
But the CFPB would go even farther, add Gilbride and Jean Sternlight, a law professor at the University of Nevada-Las Vegas who also handles and counsels consumers and their attorneys who find themselves stuck with defective products – and facing forced arbitration.
"What they've done is a huge step forward" in aiding consumers against company power, Sternlight said in a telephone briefing. "That's because the big impact of such clauses is the elimination of class action suits."
Those suits, even when circumscribed by courts, the two lawyers said, give companies pause and consumers power. The CPFB's rule "would allow class actions to continue in court," despite the arbitration clauses, Sternlight adds. That also makes firms more likely to settle with agitated consumers, too, because of the possibility – however remote – that either judges or arbitrators could rule against the companies. If the arbitrators do so, there's no appeal.