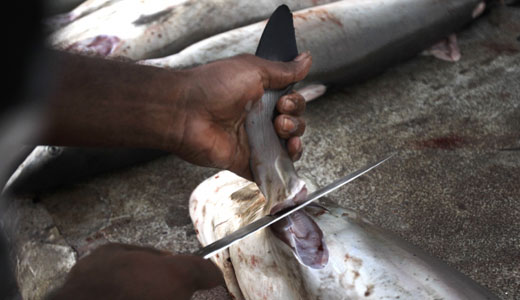 Costa Rica officially banned hunting on December 10, becoming the first Latin American country to outlaw the sport. Anyone caught in violation of the new law can find themselves facing four years in prison or a fine of as much as $3,000. Smaller penalties apply under the new legislation to those who steal wild animals and keep them as pets.
Hunting had become a growing problem for the country, to which foreign hunters would come in search of prized felines like jaguars and pumas, both of which, together with sea turtles, are considered Costa Rica's most treasured species. Costa Rica, a nation of 4.5 million people, is known for its biodiversity and environmentalism (25 percent of its land is protected as natural parks or reserves). Thus, the continuous killing of animals for sport had become a critical issue.
"There is no data on how much money hunting generates in the country, but we do know there are clandestine hunting tours that go for about $5,000 per person," said Arturo Carballo, deputy director of environmental group Apreflofas. None of that money, however, is going anywhere good. On the contrary, in addition to often being considered an atrocity in and of itself, hunting has actually hurt Costa Rica, financially.
"We're not just hoping to save the animals, but we're hoping to save the country's economy," said environmentalist Diego Marin, "because if we destroy the wildlife, tourists are not going to come anymore." The country's national parks attract some 300,000 yearly visitors, according to the Huffington Post, and tourism represents a major chunk of the economy.
Indigenous groups in Costa Rica, however, need not worry. The legislation offers an exception for native peoples who hunt in small numbers for food. It also offers exceptions for researchers hunting for scientific purposes, and for fishing, which it does not consider to be hunting.
While there is some cause for celebration, activists are quick to note that, though it isn't hunting or fishing in the traditional sense, there is another practice in Costa Rica that has got to go: shark finning. The country's shark finning industry, which uses the fins for soup, has killed between 26 and 73 million sharks per year. To some extent, the practice has now been defeated, but there is a loophole in anti-finning legislation that has prevented the industry from collapsing fully.
Though President Laura Chinchilla has reportedly decided to crack down on the industry, groups like Sea Shepherd feel there has been little action to back up that statement. Many have applauded the president's efforts, as she signed a decree that banned the practice of finning in Costa Rican waters, as well as the importation of fins. But here's where the loophole comes into play: according to Sea Shepherd, the decree only applies to the importation of shark fins. If the sharks are shipped to Costa Rica in their entirety, however, they may then be de-finned upon arrival. There are also wealthy people in the industry, the environmental group noted, who can easily find ways to circumvent the decree.
While ending hunting has been an excellent achievement for the country, it has been done with the welfare of the tourism industry in mind before all else. And that, reportedly, is precisely the reason why Chinchilla's supposed shark finning crackdown "is all smoke and mirrors." Sea Shepherd President Paul Watson remarked, "Chinchilla is simply trying to appease the tourism industry by creating the illusion she is getting tough on the shark fin industry. Shark fins are big business in Costa Rica and one of the reasons there has been very little outcry."
Photo: A worker cuts a shark fin at a fish market. Though a recent decree in Costa Rica outlaws the finning of local sharks, a loophole allows the shark finning industry to import other sharks for that purpose. Kamran Jebreili/AP