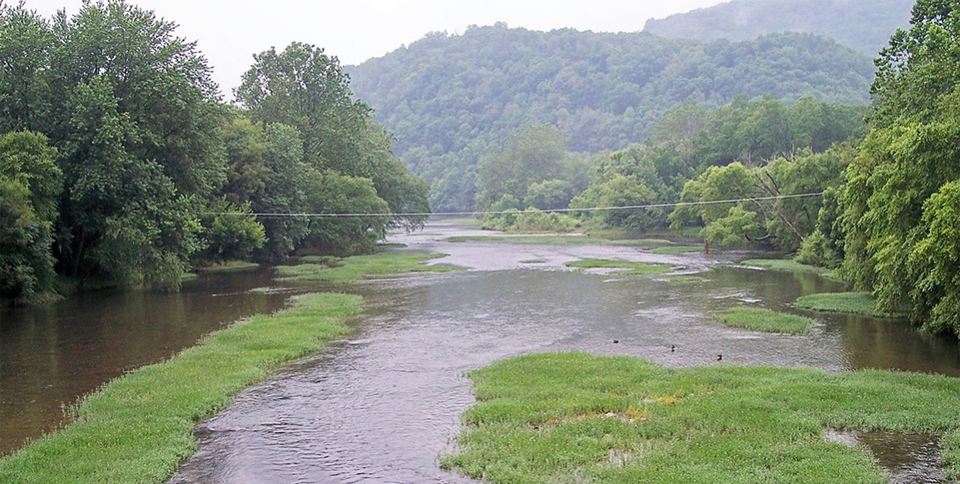 In a reprieve for the waterways of West Virginia and the communities that depend on them, the U.S. Federal Energy Regulatory Commission (FERC) said in a document on Monday that EQT Midstream Partners would halt work on the parts of its controversial Mountain Valley Pipeline (MVP) that cross 591 streams and wetlands in the state, Reuters reported.
In December, the Army Corps of Engineers had issued the 303 mile pipeline, which would carry fracked natural gas through West Virginia and Virginia, a Nationwide Permit 12, a general permit for waterway disruption by utility line construction that does not require environmental review.
But on Thursday, the 4th U.S. Court of Appeals sided with environmental groups including the Sierra Clubwho had argued for a halt in construction, saying that the construction timelines proposed by the pipeline's makers went beyond the time allowed by the general permit, West Virginia Public Broadcasting reported.
"Putting the breaks on in-stream construction activity for the Mountain Valley Pipeline while the court performs its full review not only makes sense, it is also the only just outcome for communities directly impacted by this destructive project," Appalachian Voices Virginia Program Manager Peter Anderson said in a statement published by the Sierra Club Thursday.
Environmentalists also challenged the legitimacy of issuing sweeping permits like Nationwide Permit 12 to projects like the MVP.
"Today's decision shows once again that the Nationwide Permit 12 cannot be used as a one size fits all approach for dirty and dangerous pipelines that pose serious threats to our communities and clean water," Sierra Club Beyond Dirty Fuels Campaign Director Kelly Martin said Thursday.
Under section 404 of the Clean Air Act, general permits like Nationwide permit 12 can be granted, but states can also add additional regulations to those permits. The West Virginia Department of Environmental Protection requires that pipelines finishing building across streams within 72 hours. However, environmental groups argued that MVP's documents showed that construction over the Elk, Gauley, Greenbrier and Meadow rivers would take 4-6 weeks.
The court order halts construction over streams and wetlands until the 4th Circuit issues its final ruling on the case. It is scheduled to hear oral arguments in September.
MVP argued in a court filing in June that a construction delay till December, around when the pipeline was supposed to begin operations, could cost it more than $600 million and delay construction eight months, according to Reuters.
MVP spokesperson Natalie Cox told West Virginia Public Broadcasting that they were disappointed in the results and looking at alternative routes that would not cross waterways.
But pipeline opponents hope to stop the project altogether.
"Today's court-mandated pause is a welcome opportunity for regulators to take a real look at the impacts of this massive project, which we're confident will lead them to conclude that there simply is no safe way to build the Mountain Valley Pipeline," Chesapeake Climate Action Network General Counsel Anne Havemann said.
This article was reposted from EcoWatch.