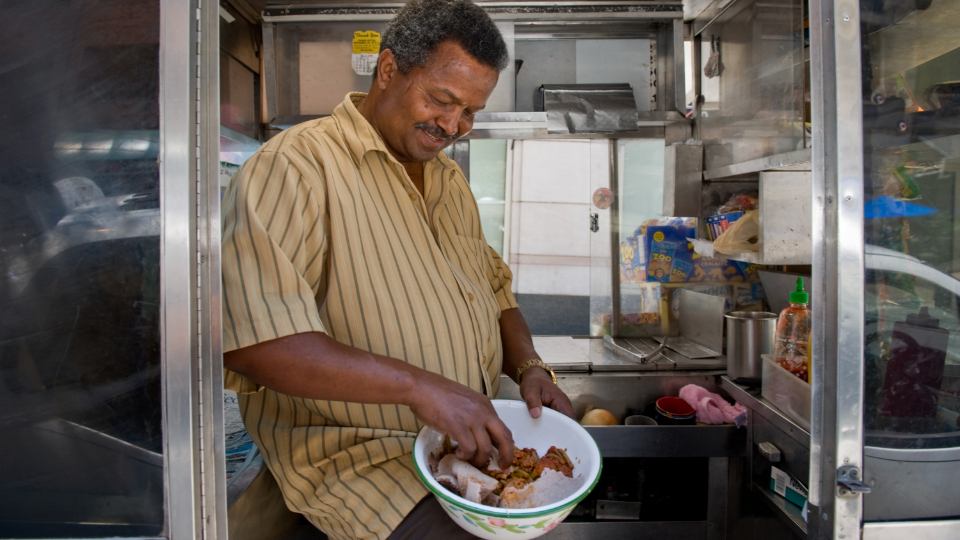 WASHINGTON—On Tuesday, April 4, the Washington, D.C., Council unanimously voted in favor of the Street Vendor Advancement Amendment Act of 2023, a bylaw which will decriminalize street vending without a license, create vending zones, and waive unpaid civil citations related to licensing.
Passage of the measure comes after several years of campaigning led by street vendors themselves, predominantly Latino and Black immigrants, and community organizations like Beloved Community Incubator, Sanctuary DMV, and Vendedores Unidos.
The John A. Wilson Building, which houses the councilmembers and their staff, was packed with all seats filled as the final votes came in at the beginning of the legislative session. Councilmembers Brianne Nadeau (Ward 1) and Janeese Lewis George (Ward 4) both nodded their support toward the audience members, many of whom were vendors themselves, and burst into cheers of joy as the "yes" votes came in.
Three amendments were added to the bill during the second and final reading during the session. These included accountability measures to D.C. Health on how the vendors prepare, handle, and store food to prevent foodborne illnesses, harassment measures on how police interact with the vendors, and language clarification around sales tax payments.
These are all measures to reduce the interaction between street vendors and the police, who have historically harassed and cited them for unfair violations.
The bill now goes to Mayor Muriel Bowser's desk for her approval signature. But in D.C., that's not enough to become law; it must then go through the 30-day Congressional review period due to "Home Rule," the system that denies the people of the District power to fully govern themselves.
Assuming these steps are successful and there is no Republican Congressional interference in D.C.'s affairs, the bill will then become official law. It will require resources to make it a reality in practice though, and Councilmember Nadeau is already working to get the resources needed into the D.C. budget during the current oversight period.
Passing and funding the Street Vendor Advancement Amendment Act is part of the D.C. Immigrant Justice platform issued recently by the community organizations mentioned earlier. This platform not only includes the street vendor decriminalization bill, but the funding of the domestic workers bill of rights and the local voting rights amendment act, both of which passed in the D.C. Council late last year.