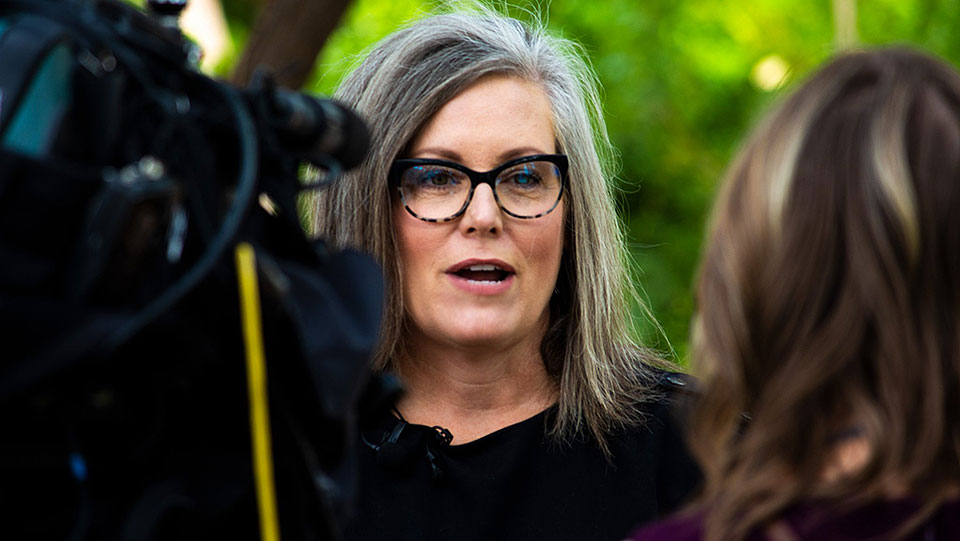 In Missouri, right-wing conspiracy monger and wife beater Eric Greitens is attempting a political comeback with ads that show him toting a rifle and hunting RINOS (Republicans-in-name-only). In Michigan, a crowded field of Republican gubernatorial candidates includes a terrorist found guilty of criminal invasion of the Capitol and in Arizona, a prominent figure in the QAnon conspiracy movement is running for the U.S. House.
Those are only a few of the people being put forward by Republicans in primaries tomorrow. The GOP's determination to run right-wing conspiracy theorists and even convicted criminals for public office explains recent increases in support for Democrats hoping to hold onto control of the Congress in November. Dangerous right wingers are all running in primary elections being held in the six states tomorrow.
Also mitigating against what was once expected to be a Republican wave election is the daily worsening national news about Republicans which is being viewed by millions. Republican candidates hardly benefit from news about the Secret Service deleting key evidence in the form of texts along with news of missing Department of Homeland Security records and Trump White House logs. Add to that the surfacing of requests for pardons that were made by some of the current Republican candidates, implying their complicity in the crimes of Trump. Those crimes were the greatest presidential crimes in history and are coming back to hurt Republicans now.
In the state of Michigan two top progressives, Democratic Reps. Andy Levin and Rashida Tlaib, are under heavy fire from outside special interests—notably a dark money campaign finance committee connected with Jewish right-wingers—as Michigan voters go to the polls on August 2.
For Levin, an uphill battle is nothing new. He spent decades as a top union organizer for the Service Employees and later as Deputy Organizing Director for the AFL-CIO, so he knows about such fights. This one is different, though.
Michigan lost a U.S. House seat after the 2020 census and a nonpartisan redistricting commission threw Levin and Rep. Haley Stevens into the same district, representing Oakland County, just outside Detroit, plus some surrounding territory. Both were first elected in 2018 in adjoining districts. With two exceptions—Israel and the Green New Deal—the two agree on issues.
Unlike Levin, a strong environmentalist, and Tlaib, a member of "The Squad," Stevens does not support the Green New Deal. She also declares herself a down-the-line supporter of the right-wing Israeli government's stands, while Levin has not been hesitant to criticize Israel and support a two-state solution to the Israeli-Palestinian struggle.
As a result, for the first time in anyone's memory, the heavyweight American Israel Public Affairs Committee, which despite its name had never before set up a campaign finance committee (PAC) did so this year. That dark money PAC has pumped $3 million into anti-Levin ads, and even more into ads against Tlaib, an outspoken critic of Israel and one of Congress' few Arab-Americans.
And while both lawmakers live in the new district, which is safely Democratic, as is Tlaib's, Stevens has represented 61% of the new district's voters for the past four years.
One first for AIPAC: Opposing a Jewish member of Congress, and one who's also been a synagogue president and scion of a prominent Michigan political family. But AIPAC's PAC has also been pumping cash into ads nationwide for Republican supporters of the Jan. 6, 2021, Trumpite invasion and coup d'état try at the U.S. Capitol—because those same Republican lawmakers support the right-wing Israeli stand, too.
"Andy Levin has, from the beginning of the race, tried to stake out the more progressive spot on the spectrum in this race, and Stevens has let him do it," David Dulio, director of Oakland University's Center for Civic Engagement, told the Energy & Environment News.
Those progressive stands include not just actively backing the Green New Deal and opposing the rightist Israeli government's refusal to consider a genuine two-state solution and promotion of West Bank settlements—including legislation on that issue. They also include Medicare for All and strong support of the Protect The Right To Organize Act, labor's #1 legislative priority in Congress.
He also picked up prominent individual endorsements, notably from the pediatrician and public health specialist/investigator Dr. Mona Hanna-Attisha, who blew the whistle on the Flint lead-in-the-drinking water crisis, and Sens. Bernie Sanders, Ind-Vt., and Elizabeth Warren, D-Mass.—and Tlaib.
Israel lobby goes all out vs. Levin
"AIPAC and other corporate PACs are going all-out to defeat Bernie-ally Andy Levin because he has an unimpeachable record of supporting workers, Medicare for All, the Green New Deal, getting big money out of politics, and more," says Our Revolution, the organization of Bernie Sanders backers founded after his 2016 presidential primary loss to Hillary Clinton.
Sanders appeared with both Levin and Tlaib at a big wind-up rally in Pontiac, Mich., on July 29.
"The billionaire class is saying, 'We own this country and we will not tolerate dissent. Work for us or get out,'" said Sanders. "Andy Levin has chosen not to work for them, and based on his work deserves to be re-elected. We must tell them they can't buy our democracy."
"I want to thank my friend Andy for his partnership at home as well in Washington, D.C. Andy is a true fighter for the people," Tlaib told the crowd. "I've seen him—he is a labor champion, a climate champion, and a justice champion. Again, he is the only candidate who is unapologetically supporting Medicare for All. It is so crucial that we both head back to Congress to speak truth, to finish the work that we started, and send a clear message to the billionaires: we aren't going anywhere."
"The fundamental question right here, standing in Pontiac: Are we going to let these Republican billionaires decide who the next congressperson is from the new Eleventh District?" Levin asked. "Let's win with people power! Let's get out there and crush the billionaires and win!"
Levin says internal polling shows the race is a tossup, but the one published poll in the Levin-Stevens race, on July 26, gave her a lead of more than 25 percentage points.
As might be expected from his years in the labor movement, the string of union endorsements for Levin is longer than your arm. The one exception is in the building trades, where Marty Mulcahy, editor of Detroit's Building Tradesman, e-mailed they decided to sit the primary out totally. "Too many minefields," he said.
Other unions didn't sit out Levin's race. His endorsements include the Auto Workers and their past president, Bob King, the Teachers (AFT Michigan), Government Employees Local 1658, Postal Workers Local 480-481 and APWU's Detroit District, the Communications Workers, its District 4 and two of its locals and the Association of Flight Attendants-CWA.
Joining them are the Machinists, the Bakery, Confectionary, Tobacco Workers and Grain Millers, the Professional and Technical Engineers, the Michigan Council of Carpenters, National Nurses United, the Office and Professional Employees, the Retail, Wholesale and Department Store Union, the Seafarers, the Service Employees, Unite HERE and its Local 24, the Utility Workers and United Food and Commercial Workers Local 951.
Stevens is also subtly emphasizing age. She's 20 years younger and boasts of being "the first millennial" and the first woman to represent the district.
Tlaib is AIPAC target, too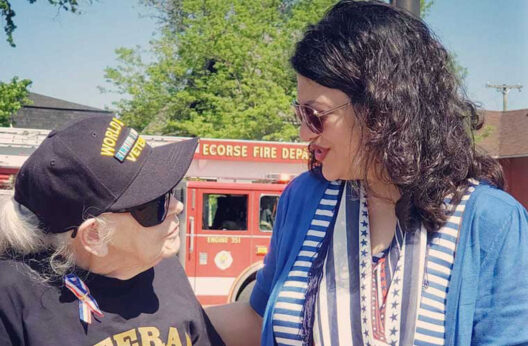 In Detroit, Tlaib is an AIPAC target too. But she's got the state AFL-CIO in her corner, along with the Michigan affiliates of both teachers unions, SEIU, Unite Here, UAW Region 1A, NNU, Teamsters Joint Council 43, the Working Families Party, and the Democratic Socialists.
"Rashida is a pillar of her community in Southeast Michigan, and she's been a fighter for working people in Congress since 2019," says state fed President Ron Bieber. "Whether standing in solidarity with us on the picket line or co-sponsoring the Protecting the Right to Organize Act last year, she's defended our union freedoms at every opportunity. We're proud to endorse Rashida and are going to make sure we send her back to Congress to fight for us in August's primary election."
Her big foe is Detroit City Clerk Janice Winfrey, who's benefited from both the AIPAC-affiliated dark money ads and spending by three other outside PACs, Urban Empowerment Action ($494,670) and two pro-police PACs, at $63,750 each. There are two other hopefuls, Black women like Winfrey, on the ballot.
Arizona, which Democrat Joe Biden narrowly won in 2020, is a top target for Donald Trump, who made incredible efforts to get his loss overturned in that state. His efforts included browbeating the officials responsible for conducting the election and convincing them to add in votes for him that were never cast.
Trump has also aimed with fanatical dedication at defeating the 10 House Republicans who voted to impeach him over the Jan. 6 insurrection. Three of them are on the ballot Tuesday in Washington state and Michigan, as are two members of "the Squad," Democratic Reps. Cori Bush of Missouri and Rashida Tlaib of Michigan.
Meanwhile, Republicans want Kansas voters to clear the way for the Republican-controlled Legislature to further restrict or ban abortion if they approve a proposed state constitutional change. It's the first referendum vote on abortion policy by a state since the U.S. Supreme Court overturned Roe v. Wade in June. A victory for those who back women's rights would be one literally heard around the world.
Ohio also holds primary
Ohio is also holding a primary for state legislative races on Tuesday, three months after its statewide and congressional contests — a split system that resulted from the fight over redistricting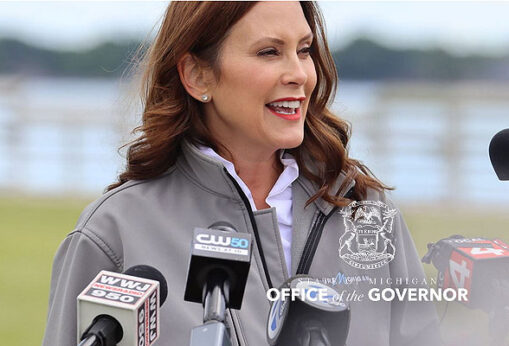 The Trumpite candidates in Arizona all have put out lies about the 2020 election, despite election officials in that state and Trump's own attorney general saying there is no evidence the race was tainted.
In the governor's race, Trump has backed Kari Lake, a former TV news figure who says that, had she been governor, she would not have certified Biden's win in her state. She faces Taylor Robinson, another right-wing conservative, who is endorsed by former Vice President Mike Pence and outgoing Gov. Doug Ducey.
Secretary of State Katie Hobbs, a progressive who weathered death threats from Trumpites for her defense of the 2020 election, is strongly favored to win the Democratic nomination for governor.
In the Republican primary for U.S. Senate, Trump has backed tech investor Blake Masters to try to unseat Democratic incumbent Mark Kelly in the fall. Masters, whose campaign has been paid for by billionaire Peter Thiel, has called for reducing legal immigration and espoused the baseless "great replacement" conspiracy theory, claiming Democrats are trying to "replace Americans who were born here."
The Republican primary for secretary of state includes Trump-backed legislator Mark Finchem, a state representative who worked to overturn Trump's 2020 loss; state Rep. Shawnna Bolick, who introduced a bill to let legislators ignore election results and choose their own presidential electors; and state Sen. Michelle Ugenti-Rita, who has long pushed to overhaul election laws. The GOP establishment has rallied around advertising executive Beau Lane in the race.
Ron Watkins, who has ties to the QAnon conspiracy theory, is considered a long shot in his House run. Watkins, a Republican, served as the longtime administrator of the online message boards that became the home of the anonymous "Q." The conspiracy theory is centered around the baseless belief that Trump waged a secret campaign against enemies in the "deep state" and that a group of satanic, cannibalistic child molesters secretly runs the globe.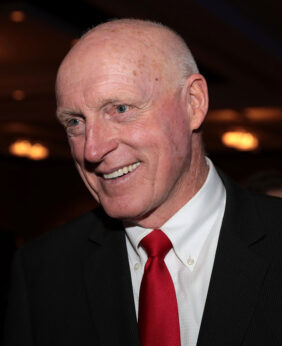 In the state Legislature, Arizona House Speaker Rusty Bowers, who testified at a Jan. 6 hearing about Trump's pressure to overturn the 2020 election, faces a Trump-backed candidate in his bid to run for the state Senate.
In Michigan, the Republican primary for governor was really insane, with five candidates getting kicked off the ballot for filing fraudulent signatures.
Several of the remaining candidates are so extreme in their right-wing and racist views that could hurt in a general election against Democratic Gov. Gretchen Whitmer.
One Republican, real estate broker Ryan Kelley has pleaded not guilty to misdemeanor charges after authorities said he rallied Trump's supporters to storm the U.S. Capitol. Businessman Kevin Rinke was sued in the 1990s for sexual harassment and racial discrimination. Chiropractor Garrett Soldano pushed supplements he falsely claimed treated COVID-19. Businesswoman Tudor Dixon, who has been endorsed by Trump, has previously acted in low-budget horror pictures, one of which included a zombie biting off a man's genitals.
All of the candidates falsely say there was fraud in the 2020 election, with Dixon, Kelley, and Soldano saying the election was stolen from Trump.
Hoping to hold his seat
Republican Rep. Peter Meijer is hoping to hold on to his seat after voting to impeach Trump. The former president has endorsed businessman and missionary John Gibbs, who worked in the Trump administration under Housing Secretary Ben Carson.
In Missouri, Eric Greitens, the right winger, resigned from the governorship several years ago before the heavily Republican legislature threw him out of office. He's got a lot of baggage and keeps accumulating it. His foes include Rep. Vicky Hartzler and state Attorney General Eric Schmitt, and the three kept trading the lead in opinion polls.
Greitens's latest stunt, which horrified Republicans elsewhere—even in conservative Joplin in Missouri's southwest, was a campaign ad with a gun aimed at "RINOs," Republicans In Name Only. He promised to shoot them.
Greitens "said he would fight against investments in our infrastructure," Democratic U.S. Senate hopeful Lucas Kunce, an ex-Marine, wrote to the St. Louis Labor Tribune earlier this year.
"Just like the rest of 'em, Greitens is another phony populist who claims to fight for everyday people while doing absolutely nothing for them.
"And let's not forget: Eric Greitens is a criminal," said Kunce, referring to evidence he first forced himself sexually on his hair stylist, then tried to force her into shutting up. More recently, his former wife said he abused both her and their children.
"To the billionaires and big corporations propping him up to protect their grip on power, that's a feature, not a bug," Kunce said.
The GOP winner in Missouri, a solidly Republican state, should be favored in November but Republican leaders fear that Greitens — his ex-wife has also accused him of abuse, allegations Greitens has called "baseless" — could win the primary but lose the general election.
Two Republican House members from Washington state who voted to impeach Trump face primary challengers endorsed by him.
Rep. Jaime Herrera Beutler, who has been in Congress since 2011, has said she voted for impeachment because she had "an obligation to the Constitution." Trump has endorsed Joe Kent, a former Green Beret and a conservative cable show regular who echoes the former president's grievances about the 2020 election outcome.
Rep. Dan Newhouse, a congressman since 2015, said he cast the vote to impeach Trump for inciting and refusing to immediately stop the Jan. 6 insurrection. Among his challengers is Loren Culp, a Trump-backed former small-town police chief who refused to concede the 2020 governor's race to Democrat Jay Inslee.
In Washington, the top two vote-getters in each race, regardless of party, move forward to November.
In Kansas, voters will decide whether to approve a change to the state constitution that could allow the Legislature to restrict or ban abortion despite a 2019 state Supreme Court ruling that abortion access is a fundamental right. It's the first referendum on abortion by a state since Roe v. Wade's reversal. Republicans worry that overreach by the right-wing majority on the Supreme Court when it banned Roe vs. Wade could hurt them in Kansas and in other states across the country.
Associated Press contributed to this report.