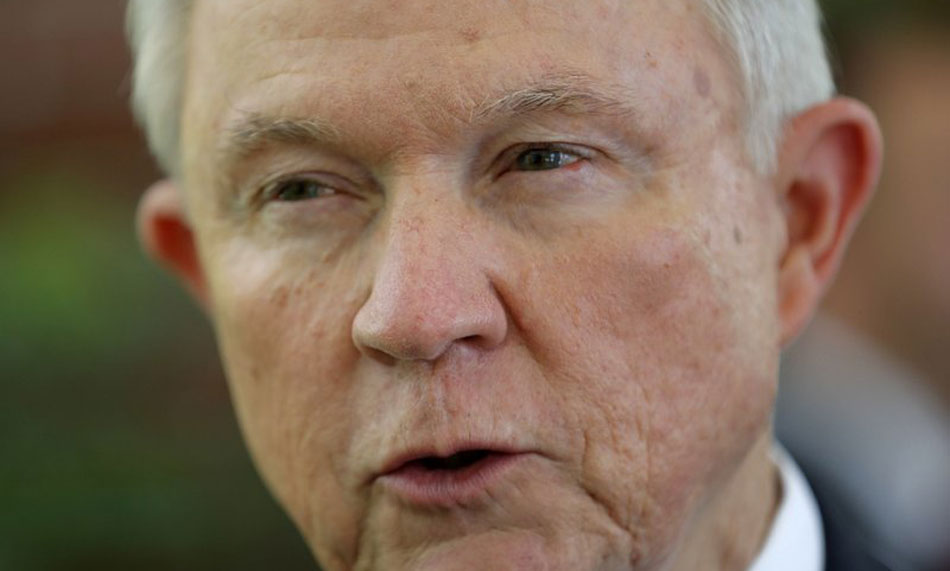 The fear of deportation among immigrant communities is rising rapidly as the Trump administration and Department of Justice (DOJ) escalate their zero-tolerance immigration policies.
U.S. Attorney General Jeff Sessions announced yesterday new limits on the ability of immigration judges to terminate deportation cases, the latest move to streamline the removal of immigrant workers from the country.
In his recent decision, Sessions wrote immigration judges "can only terminate or dismiss cases in specific and circumscribed circumstances." Immigration judges "have no inherent authority to terminate removal proceedings even though a partial case may post sympathetic," he said.
"The decision is the next step in a concerted effort by the A.G. to undermine judicial independence and to minimize the role of judges in immigration court," said Kate Voigt, associate director of government relations for the American Immigration Lawyers' Association (AILA).
The Sessions decision laid out specific situations under which immigration judges could terminate deportation hearings, including cases where the government cannot prove its case for removal. Cases could also be dismissed if the government asks for a dismissal or to allow an immigrant time for a final hearing on a pending naturalization petition when the matter shows "exceptionally appealing or humanitarian factors."
However, when a deportation case is dismissed, it does not automatically grant legal immigration status, and the Department of Homeland Security (DHS) can re-file charges in an attempt to renew deportation procedures. The practice of dismissing cases has often been used to allow immigrants time to pursue other avenues of obtaining legal citizenship.
Unlike other judges, immigration judges fall under the DOJ and are subject to the authority of the Attorney General. Sessions has allowed himself to personally enforce changes to immigration case procedures and guidelines in an attempt to clear up the agency's backlog of immigration cases.
Sessions has ordered immigration judges to increase their daily caseloads to a minimum of three hears per day.
"The requirement of three merits hearings a day could do more to threaten the integrity of the court system than the 700-case-per-year requirement," said Sarah Pierce, a senior analyst at the Washington think tank Migration Policy Institute,  to BuzzFeed. "Requiring immigration judges to schedule three merits hearings a day assumes each case will be a similar or at least comparable length — and that's just not true."
A spokesperson for the National Association of Immigration Judges (NAIJ) said,  "Micro-managing our dockets from afar does not help us to do our job more efficiently and effectively," she said. "It hinders us."
All this is taking place as the Trump administration has struggled, and failed, to comply with a court order reuniting the hundreds of separated families, including some cases where parents were deported with their children left behind.
No statement or comment has been forthcoming from the DOJ.