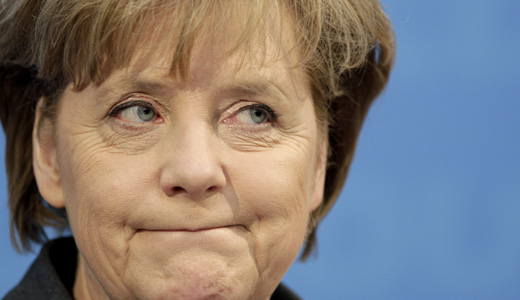 BERLIN – In Hamburg the Christian Democrats (CDU), Angela Merkel's party, just took their worst beating in sixteen years. The mayor and his party, after ruling in an uneasy coalition with the once leftish Greens, dropped to 21.9 percent, causing national leaders to quickly claim this was only a local matter, irrelevant to six more state elections this year. The Greens, who had hoped to switch to a coalition with the Social Democrats, were also disappointed. With their poll numbers high on a national level, their Hamburg result, 11.2 percent, was only a small gain, and they will not be needed in the new government of Germany's second largest urban center.
They reason was that the Social Democrats (SPD) won an amazing victory, with 48.3 percent. This gives them 64 seats in the legislature; only 61 are needed to govern alone.
The new mayor will be Olaf Scholz, 58, a lawyer. Like so many, he was a left-winger in his youth, but later a supporter of Merkel's predecessor as Chancellor, Gerhard Schroeder and held many leadership positions in the SPD.
His only claim to fame goes back to 2001 when, in charge of police in Hamburg, he insisted on the forced use of emetics against suspected drug dealers, even after this caused the death of one prisoner and was condemned by doctors and the European court in Strasbourg. But all that was mostly forgotten as he and his party joyfully celebrated an even larger than expected victory.
The two smaller parties? The Free Democrats (advocates for capitalism), nationally in a popularity crisis, mostly because people seem sick of their head, Foreign Minister Westerwelle, got 6.6 percent and thus succeeded in getting back into the legislature.
As for the Left Party, it had been a cliff-hanger. In 2008 they won 6.4 percent, giving them seats in the city-state legislature. But 2010 was a rough year, with both internal quarrels and a mass attack by all other parties after co-president Gesine Loetzsch dared utter the word Communism as a possible goal for a future society. Failing to get the required 5 percent in Hamburg would be a heavy blow, politically and psychologically. Supporters everywhere held their collective breath!
And breathed a sigh of relief! The result, exactly like 2008, was 6.4 percent! No gain, but no loss either, and both Dora Heyenn, who heads the party in Hamburg, and national leader Gesine Loetzsch looked very happy. They pledged to fight harder than ever for decently-priced homes, free kindergartens, no college tuition fees, public projects, not only for the wealthy, and environmental gains.
Keeping their eight seats in the legislature may help in the fight to get into the legislatures of Rhineland-Palatinate and Baden-Wurttemberg in southwestern Germany and possibly win first place in the eastern German state of Saxony-Anhalt. All three states vote on March 20th.
I will close with a note about that glamorous Defense Minister, Baron von und zu Guttenberg . After it was found that his long doctorate thesis about constitutional law in the USA and Europe contained almost a hundred text sections from other sources without quotation marks or footnotes, this go-getter type was again in a corner. He insisted that he had not committed plagiarism, but would drop his title of doctor until the university made its decision. But the suspicion arose, as yet unproven, that he actually did not plagiarize, but that the whole lengthy thesis was written by one or more ghost-writers, possibly research aides in the Bundestag and paid for with taxpayer money.
Meanwhile more German soldiers he had sent to Afghanistan were killed and wounded, shot by an Afghan soldier in uniform, trained by NATO to take over. Such training was the rationale for sending foreign armies there in the first place.
Photo: Angela Merkel, German Chancellor and chairwoman of the German Christian Democrats, Feb. 21, one day after Merkel's party suffered a crushing defeat in Hamburg's state election after 10 years in power there. (Michael Sohn/AP)