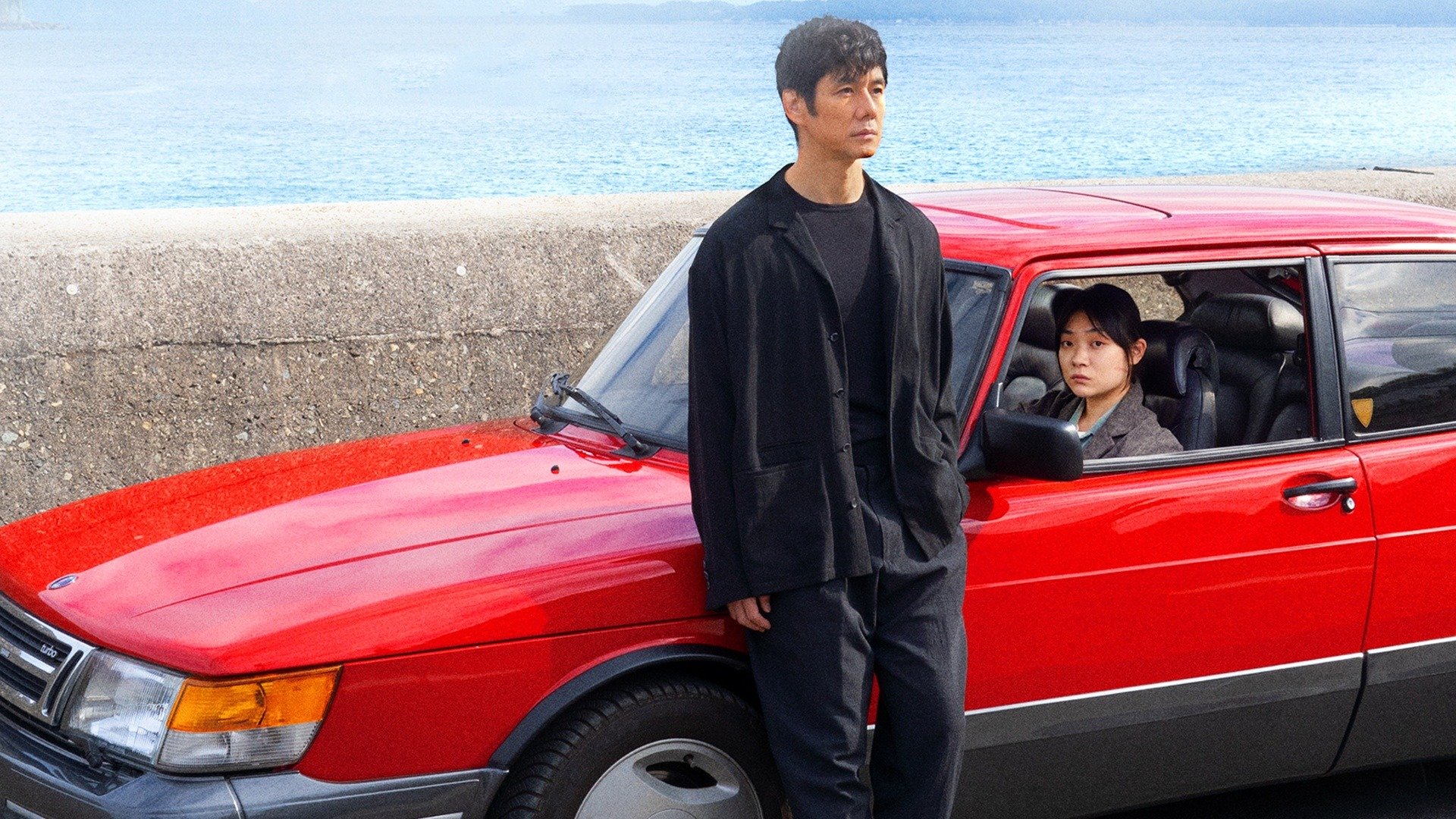 In his new film Drive My Car, writer-director Ryusuke Hamaguchi has fashioned a brilliant study of relationships and love, need and understanding. He rests his moral tale on two devices: a play within a play and the movement of a car carrying its owner and driver.
Prominent Japanese actor Yūsuke Kafuku (Hidetoshi Nishijima) has agreed to stage Chekhov's Uncle Vanya using an international cast. Kafuku, still recovering from personal tragedies, pours himself into the difficult staging of using Chinese, Korean, Japanese and mute actors. Beyond differences in language, Kafuku is challenged by his players' ages, experiences, personalities and skills.
Kafuku's past hovers over the project, influencing his decisions, threatening to crush it. The director takes refuge in his artistic process, working through scenes in his car on travels to rehearsals, on the road to personal resolution. The plot advances as linear as Kafuku's car travels down the highway. The slow reveal of major characters builds Hamaguchi's searing gift to us—a simple life lesson fashioned of hard won survival. The questions become what truths will Kafuku learn from his work, his cast and his journey. And will he be able to live with them?
Drive My Car is based on the short story Haruki Murakami from his collection Men Without Women. The film won three awards, including Best Screenplay, at the Cannes Film Festival and numerous other awards at festivals around the world. It is the Japanese entry for Best International Film at the 94th Academy Awards. The work of supporting actors Tōko Miura (as Misaki Watari), Masaki Okada (as Kōji Takatsuki) and Reika Kirishima (as Kafuku's wife Oto) is notable.
Awards notwithstanding, Hamaguchi has well mined the lessons from sources as diverse as Chekhov and the Beatles. As the Russian playwright tells us in Uncle Vanya, "We shall see how all earthly evil, all our sufferings, are drowned in the mercy that will fill the whole world. And our life will grow peaceful, tender, sweet as a caress…. You've had no joy in your life; but wait, Uncle Vanya, wait.… We shall rest."
Or as Beatles McCartney and Lennon hazard in the eponymous song: "Baby, you can drive my car and maybe I'll love you.… I've found a driver and that's a start."
Drive My Car is currently playing in motion picture theaters, not yet streaming. The trailer can be viewed here.