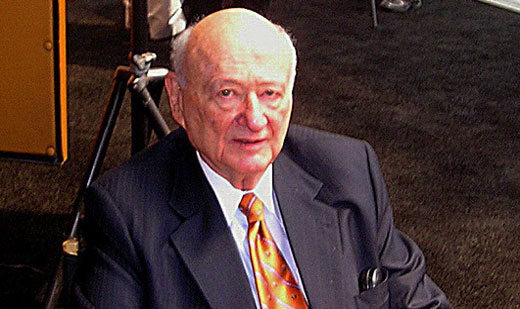 One doesn't quite know where to start when writing about "hizzoner." Perhaps his term as U.S. Congressman is a good point of departure.
Koch, once a liberal Democrat, served as a U.S. Representative from New York's 17th congressional district from January 3, 1969, until January 3, 1973.
After his area was redistricted, he represented New York's 18th congressional district until December 31, 1977, when he resigned to become Mayor of New York City.
While in Congress, Koch took positions opposing the Vietnam War and marched in the South for civil rights and was an advocate for a greater U.S. role in advancing human rights. However, this was based on his perceived threat of communism.
It was during the Watergate hearings/scandal, Koch began his rightward shift, referring to himself as being a "liberal with sanity." When John Lindsay was mayor (1966 to 1973), Linsday tried to place a controversial housing project in the middle of a middle-class white community in Forest Hills, Queens (1973). After reviewing the project Congressman Koch met with residents of the community, most of who were against the proposal. Convinced by their arguments, and Koch spoke out against the plan. This decision, he said later, shocked many of his political associates.
Ed Koch served three terms – from 1977 through 1989 – as Mayor of New York City. During much of his term, his administration pursued a policy of benign neglect and heavily focused on budget cuts. However, his third term was riddled with corruption. Among the most blatant, was the scandal at the Parking Violations Bureau that lead to the suicide of Queens Borough President Donald Manes, after he admitted to taking kickbacks.
Bronx Democratic party official Stanley Friedman, and Brooklyn Democratic boss Meade Esposito, stacked city agencies with patronage appointments. These appointees, such as Department of Transportation Commissioner Tony Ameruso and Parking Violations Bureau official Geoffrey Lindenauer, had subsequently engaged in many varieties of graft, extortion and bribery. Another high-profile Koch official and ally, Cultural Affairs commissioner Bess Myerson, was accused and eventually indicted for improperly conspiring with a judge in order to fix a divorce case in favor of Myerson's mob-linked lover. Though there were no allegations that Koch obtained any financial benefit from the corruption, the wave of scandals undermined prior claims that he would run a patronage-free city government.
Koch was a true believer in capitalism, "The private sector will only build if they can make a profit, and they very rarely do anything because they love you. They invest large sums of money because they make a profit. And I have nothing against that. I support the capitalist system."
This could explain why he turned the city over to the bankers and the real estate industry instead of fighting to preserve the power for himself and the City Council. The Municipal
Assistance Corporation, — run by Felix George Rohatyn and the Board of Estimate, guaranteed control over the city's finances by the political party machine on behalf of Wall Street.
During this period, most Single Room Occupancy (SRO's) housing was lost. Many services to poor neighborhoods were cut and inner city working-class neighborhoods were abandoned. Much of the Bronx was particularly affected. Landlords were warehousing apartments – keeping apartments empty cutting services until tenants could no longer bear the consequences and moved out – so they could renovate and rent the apartments at market rates.
Koch may not have been openly racist but if you would ask any person of color they would point to the fact that he backed the police force every time, even when it came to the murder of Eleanor Bumpurs, a 67-year-old African American grandmother shot dead at close range with a 12-gauge shotgun while police were evicting her from public housing.
His political endorsements were sordid, frequently endorsing prominent Republican candidates, including Rudy Giuliani and Michael Bloomberg for mayor, Al D'Amato for U.S. Senate, Peter T. King for U.S. House, George Pataki for Governor, and, in 2004, George W. Bush for President of the United States. Koch also endorsed Democrats, including Eliot Spitzer for governor in the 2006 election, and Hillary Clinton in 2008.
Well, it seems the powers that be have done it again. We've seen the hypocrisy of the resurrection of Richard Nixon; the pomp and circumstance after the death of Ronald Reagan and now perhaps less so of the Koch legacy. With all due respect, Ed Koch had elements good and bad, but nevertheless was beholden to the capitalist class.
Jarvis Tyner contributed to this article
Photo: Ed Koch Terry Ballard/Flickr