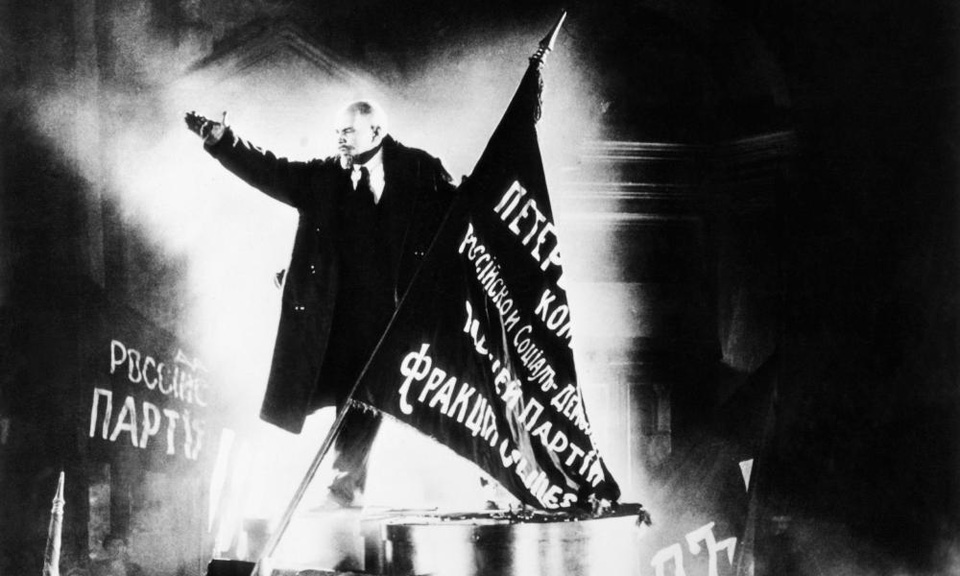 LOS ANGELES—As the grand finale to the Ten Films That Shook the World film series commemorating the 100th anniversary of the Russian Revolution, the Los Angeles Workers Center and Hollywood Progressive co-present the 1927 revolutionary classic Ten Days That Shook the World (aka October).
Is Sergei Eisenstein's Ten Days That Shook the World the greatest political film ever made in the entire history of the cinema? Or is it a flawed formalistic excursion with intellectual abstractions and distractions with scenes ordinary viewers can't comprehend? We screen, you decide!
After shooting 1925's Strike and Battleship Potemkin Eisenstein was catapulted into global motion picture prominence. The Bolsheviks commissioned Eisenstein to direct a feature film to celebrate the 10th anniversary of the Russian Revolution. Eisenstein depicts in detail the overthrow of the Czar in February 1917 and then reveals Alexander Kerensky's ascent to power that continued Russia's ruinous participation in World War I's carnage. He then follows the inevitable course of events—which he witnessed—leading to the Bolshevik seizure of power.
Along the way, the creator of Potemkin's world famous, hair-raising "Odessa Steps Scene" attempts to top himself with another massacre of workers. Eisenstein also uses special effects to show the restoration of elite power under Kerensky's regime, scathingly deploying irony plus complicated montage sequences that, among other things, critique religion. The film concludes with [plot spoiler alert!] the Petrograd workers storming the Winter Palace, followed by Lenin's speech—maybe the shortest in movie history, but he says it all.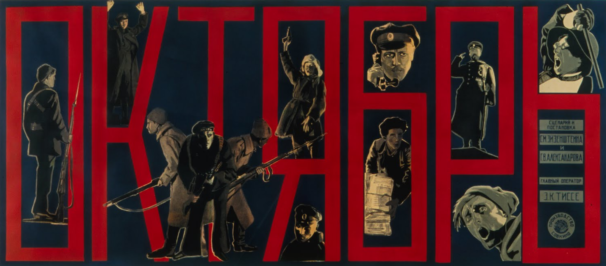 Ten Days That Shook the World, 95 minutes in length, is being screened on the exact 100th anniversary of the storming of the Winter Palace. Angelenos are invited to come celebrate the centennial of one of history's greatest events with a motion picture portrait of it by one of humanity's greatest artists.
The screening takes place on Tuesday, Nov. 7 at 7:30 pm at the L.A. Workers Center, 1251 S. St. Andrews Place, Los Angeles 90019.
All ten films screened during these ten months are Soviet cinema classics, among the greatest political films ever made. A vote will be taken at the end of Ten Days to determine which of the 10 feature-length films in the series is the viewers' favorite. See the entire schedule here.
Film historian/critic Ed Rampell, author of Progressive Hollywood, A People's Film History of the United States, is the series' programmer/co-presenter. For further information see laworkersedsoc@gmail.com.