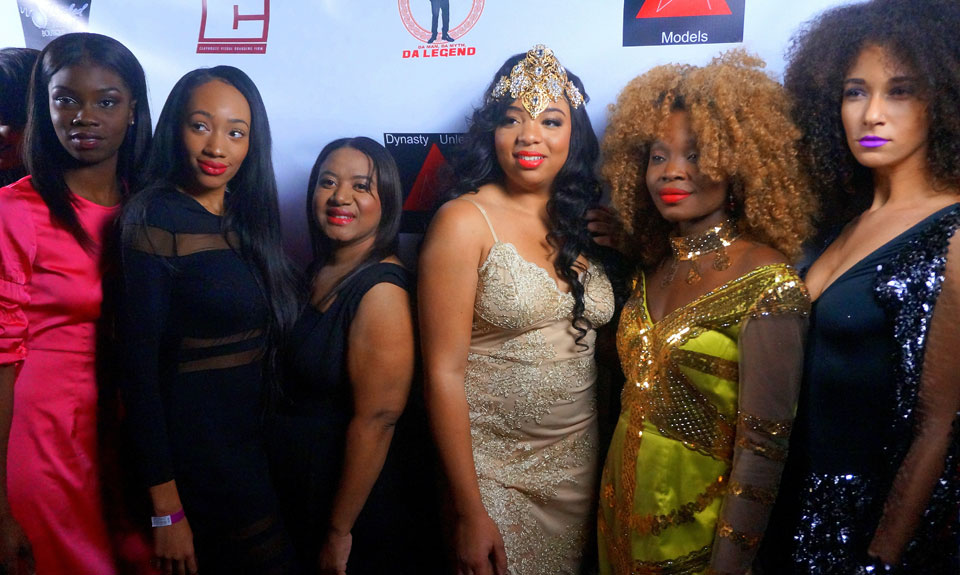 The #MeToo and #TimesUp campaigns are aiming for lasting structural and cultural change to the world in which women have to live and work. They have waged that fight by bringing the uneven power dynamics women face when dealing with harassment from powerful men out of the shadows and forcing the country to talk about them. With the new widespread attention being given to the issue of sexual harassment, others are aiming to capitalize on the awareness and bring to the forefront another threat against the lives and safety of women: domestic violence.
The fashion label Wicked Things Boutique held a masquerade ball to bring awareness and raise finances to support victims of domestic violence. The event was held in conjunction with the National Association for the Advancement of Colored People (NAACP)'s annual Image Awards ceremony.
Taking place just before the NAACP gathering, Wicked Things Boutiques ball was held January 13 at the Bardot lounge in Hollywood, California. It brought together designers, performers, and advocates from all walks of life to raise money for families affected by domestic and intimate partner violence.
Wicked Things Boutique founder, Andrea Ward, spoke at the event regarding the need for support to victims. She noted that as a survivor of abuse herself, a quote that has helped her during her darkest times is, "After a storm there will always be light, a second chance to live and fight to control your own destiny in its right." She described her label as a "well established clothing brand with a purpose to actively protest against domestic violence while displaying unique designs with a great purpose."
Although domestic violence isn't a topic getting as much attention as sexual harassment over the last few months (or ever), it is one that has long had a tragic impact on women, especially women of color. As recently as 2014, studies have highlighted some of the horrifying dangers that can be faced by women in their relationships. Research has shown that more women are killed by their intimate partner than any other perpetrator. In the U.S., nearly three women on average are killed every day in cases of domestic violence.
The American Psychological Association notes that one in four women in the United States will experience severe violence by an intimate partner in their lifetime. They also note that 18,000 women have been killed since 2003 in domestic violence disputes. The cost incurred is not only emotional, but financial as well, as a World Health Organization report concluded that the number of days of paid work women lose every year because of abuse totals to eight million. That is the equivalent to over 32,000 full-time jobs.
While domestic violence occurs across race, economic, and social lines, studies have shown that Black women experience intimate partner and domestic violence at a rate thirty-five percent higher than their white counterparts, and 2.5 times the rate of women of all other races. The National Violence Against Women Survey (NVAWS) revealed that Black women experience higher rates of intimate partner homicide as well. Death from the result of domestic violence is one of the leading causes of homicide for Black women.
Attendees at the Wicked Things Boutique masquerade ball spoke to these issues and possible roads forward.
Actor Lucas Lockwood of the HBO series "Ballers" spoke to People's World about the need to connect the #MeToo campaign with advocacy for domestic violence victims. "We have to voice the reality of life [for many women]. For so many years, people have hidden the issue, or have been afraid to stand up. We as a society need to come together to combat this."
Television host, and one of the current personalities on the Bravo network's reality series "Stripped," Autiana Ali, spoke on the role Black women can play. "Black women have often not been as featured in these fights. This is a time where we can change all of that. Through ways like social media, the Me Too campaign, and Times Up, we're seeing many new ways that we can get our voices heard."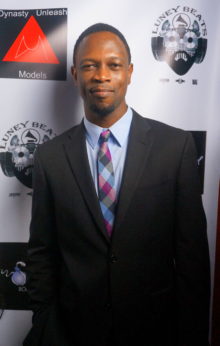 Newton Mayenge, who is featured in the Viola Davis-produced film "Night Shift", explained that domestic violence happens to people in all industries, but that Hollywood has an opportunity, and platform, to bring attention to the issue on a global stage. "It's important for us [in Hollywood] to stand up because we are in the public light to get people to pay attention. Hollywood has done some work to bring attention to these issues, but it can do more," he noted. When talking specifically about the Black community Mayenge expressed the need for more forums where the community can come together and said there should be better access to resources for Black women so they could seek help and assistance.
Proceeds from tickets sales and pledges at the event went to families affected by domestic violence. Wicked Things Boutique has plans for future events to advocate for victims of domestic violence and human trafficking.
Some of the leading organizations against domestic violence:
*INCITE! Women of Color Against Violence
*American Bar Association Commission on Domestic and Sexual Violence
*National Domestic Violence Hotline
*National Latino Alliance for the Elimination of Domestic Violence (ALIANZA)
*National Network to End Domestic Violence