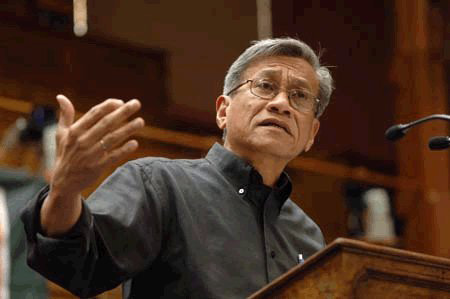 The Philippine Embassy in Damascus is urging Filipinos working overseas in Syria to either return home or seek refuge in neighboring countries due to increasing danger and possible U.S. intervention.
The Philippine government has been encouraging Filipinos to leave war-torn Syria since December 2011, when it established a Crisis Alert Level 4, which requires mandatory repatriation of overseas workers at the expense of the government. Roughly 4,500 Filipinos have left Syria since. Some have crossed the border into nearby Lebanon while others have managed to take flights back to the Philippines.
In the Philippine House of Representatives, Rep. Walden Bello gave a speech on Monday arguing against a planned military strike on Syria by the United States. He explained that U.S. action without approval by the United Nations Security Council would be a deliberate violation of international law. He also expressed concern that a missile strike would not only worsen the situation for Syrian people, but would also put the lives of thousands of overseas Filipino workers who remain in Syria in danger.
"We are talking about adding fuel to an already combustible conflict with potentially unspeakable consequences," warned Rep. Bello.
"The Philippine government must add its voice to the multitudinous official voices that have expressed opposition to the planned U.S. strike," Bello declared. U.S. intervention "is not in the interest of the Philippines," he said.
The Philippines Department of Foreign Affairs says it believes there may be up to 3,000 Filipinos still in Syria, and is strengthening its efforts to bring overseas Filipino workers to safety.
The U.S. Congress is expected to take a vote on authorization of U.S. action in Syria next week.
Photo: Philippines Rep. Walden Bello, a world-renowned progressive scholar and activist. Walden Bello Facebook page