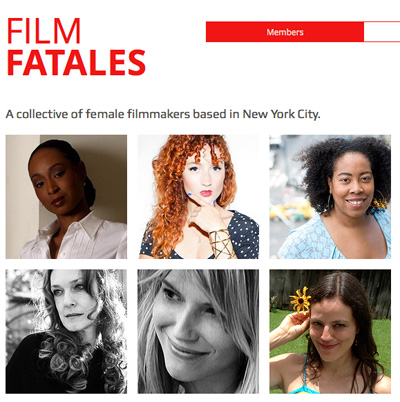 Every year, hundreds of films make it to theaters across the country. The film industry has never had a shortage of film or blockbusters. Yet, what is often overlooked, when evaluating said films, is who is behind the lens, and who is allowed to play an authoritative role on how a film is made. It is no secret that Hollywood has a diversity problem. It is also no secret that is has a gender inequality problem.
As reported by Women and Hollywood, of the 250 top grossing films of 2014, only 17 of those films were directed by women. That only accounts for 6.8 percent. As dire as that sounds, it was noted that this was actually an improvement from the mere six percent of 2013. Between 2009-2013 women directed only 4.7 percent of studio films, and only 10 percent of independent features.
With these depressing stats it is no wonder that the number of women directors in comparison to men directors is very low. A recent study, conducted by Annenberg School for Communication and Journalism at the University of Southern California, titled "Exploring the Barriers and Opportunities for Independent Women Filmmakers," found that only 29.8 percent of filmmakers (directors, writers, producers, cinematographers and editors) were women. The study also found that "there are 15.24 male directors for each one female director. So that means many men make multiple films and few women make any films."
In a male dominated industry the study also found that women filmmakers try often to support one another. It is no surprise then that the national collective, Film Fatales, is gaining so much traction with their creation of a safe mentoring space for women who want to be involved in the film industry in creative and high profile jobs. Film Fatales was founded in New York City in 2013, and what started off as one chapter on the east coast, has since expanded to over two dozen chapters across the country. As their website explains:
"In an industry where less than five percent of the top grossing Hollywood films and less than 15 percent of independent features are directed by women, Film Fatales provides a space for female filmmakers to support each other, share resources, and help get their films made. In addition to the monthly meetings, Film Fatales supports a number of other collaborative programs including: writing groups, master classes, panel discussions, film festival programming, educational workshops, theatrical field trips, and numerous other special events."
The San Francisco chapter of the national collective recently had a panel discussion on women in film at PianoFight's Coffee&Catchup event. The panel included Antonia Bogdanovich, daughter of Oscar nominees Peter Bogdanovich and Polly Platt. Antonia Bogdanovich has worked on feature films such as The Witches of Eastwick and The Lion King; Myra Paci, who recently did a film titled Girls Night Out, starring Rosario Dawson, which was shown on the Sundance Channel; Alexa Fraser-Herron, whose work includes the films, Eat Pray Whatever (2008), and Alone Forever (2010); Danishka Esterhazy, whose short films have been broadcast on Bravo, CBC and Super Channel, and have screened at film festivals around the world; Maria Mealla, who wrote, produced, and directed the feature film Women and Cigarettes. Mealla is also the San Francisco chapter leader for the Film Fatales.
The panel discussed a wide array of topics detailing the panelists' trials, tribulations, and triumphs as filmmakers. When asked about the importance of having such a collective in the industry, Alexa Fraser-Herron noted that it was crucial to find a community to be a part of, and that there was, "something to be said about aligning yourself with a more focused (women) group."Fraser-Herron highlighted how many of the early books she read about film making, "seemed like they were written by college age boys," and that, "sexism is institutionalized," and embedded in Hollywood.
When talking about taking on authoritative roles as women, Esterhazy said it was important to learn the craft"because there is a constant push for women to continually prove themselves in the industry," and that "women are deeply underestimated in our abilities." Esterhazy also mentioned that one has to become comfortable being in authority on set. Something often not taught to women.
Bogdanovich said that often times men get promoted to direct big budget features, although they may often have less experience than seasoned women directors.
Myra Paci, a self proclaimed feminist, described the trouble with finding funding for projects run by women filmmakers, and noted that many companies are more comfort investing in men than in women. Paci's hope is that as more films by women directors continues to be high grossing, that Hollywood, and the industry as a whole, will take note, and begin to employ more women in meaningful positions of power. Her advice to filmmakers, in particular women, is to "go into a meeting as a badass. Don't let people f*ck with you."
Maria Mealla explained that the best way to fight back against the inequalities was to make it so more women were employed and hired to work on films.
Anita Argent, a San Francisco based actress who attended the panel, felt inspired by the event. Argent noted, "Sexism in the industry is there. This panel, and collective, is needed. Young women learning how to deal with sexism and fight against it is amazing to see."
CORRECTION: The article previously stated that Maria Mealla was the San Francisco chapter leader. In actuality there are two San Francisco chapters of the Film Fatales. Mealla is the San Francisco Shorts chapter head, while Jennifer Steinman, who was not in attendance at the panel, is the leader of the features group for the San Francisco chapter of the collective
Film Fatales have monthly meetings and get-togethers across the country, and more information about the collective can be found at http://www.filmfatalesnyc.com.
Photo: University of Nebraska-Lincoln blog