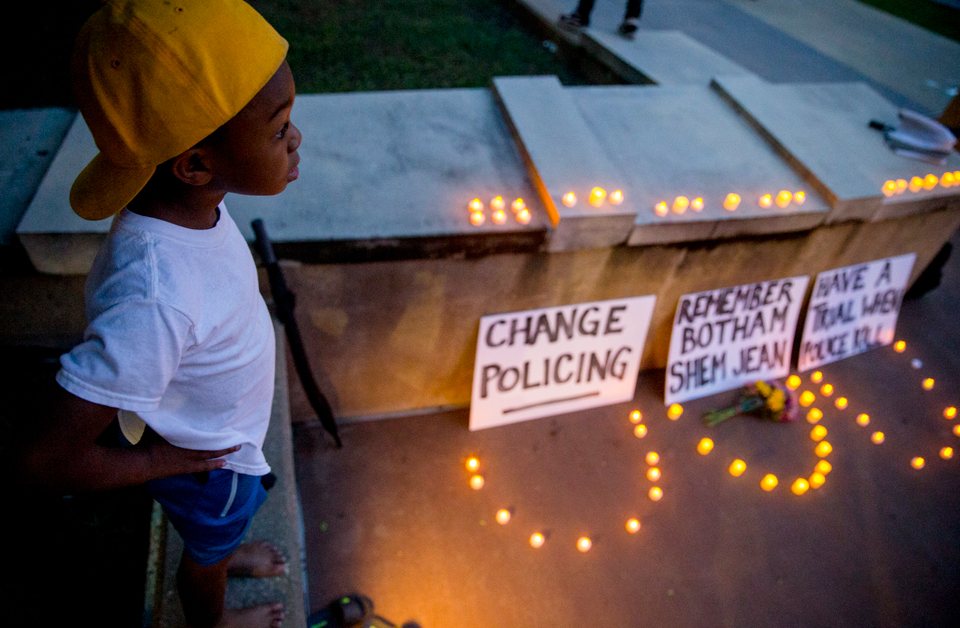 A former Dallas police officer, Amber Guyger, was sentenced to serve ten years in prison on Wednesday afternoon. Guyger was arrested in September 2018 after she shot and killed Botham Jean, 26. Jean lived in the unit directly below Guyger's apartment, which she alleged led her to believe that an intruder had entered "her" home.
The 12-member jury reached a unanimous verdict around 4 p.m. on Wednesday after deliberating for about 90 minutes. The former police officer originally faced between five and 99 years behind bars. Although Guyger is the first Dallas police officer to be convicted of murder since the 1970s, many remain outraged about the short prison sentence.
Under Texas law, convicting a defendant of murder requires proving someone intentionally killed another person, as opposed to manslaughter, in which prosecutors have to show someone was killed because of recklessness.
The high-profile case served to be an emotional ordeal for Jean's family, who showed up wearing red to the courthouse in honor of the victim. Relatives were forced to re-watch body-camera footage of the frantic attempts officers made that night to save Jean, who lay dying on his apartment floor. Jean's father, Bertrum Jean, also took the stand, visibly distraught. "How could it be possible?" he said, dabbing his eyes with a white handkerchief. "I'll never see him again."
At one point after sentencing, Botham's 18-year-old brother, Brandt Jean, asked for permission to hug Guyger. He then proceeded to walk off the stand and embrace her, stating, "I know I can speak for myself, I forgive you." His action sparked mixed reactions from commentators online.
Many have interpreted the gesture as being too lenient in the face of systemic violence toward people of color and have added that the media was quick to weaponize the images of the pair hugging. Others, however, have pointed out that everyone copes with loss in their own way and "forgiveness" is just one way in which victims' families chose to move forward with their lives.
CBS News reported that the victim's mother, Allison Jean, was similarly surprised by the moment. "What he did today was remarkable, and he did it all on his own," she said. "What Brandt did was to cleanse his heart towards Amber … I do not want it to be misconstrued as a complete forgiveness of everybody."
Although the trial is over, the Jean family remains in mourning. They have pledged to continue seeking justice for their son by holding related establishments responsible. The prosecution is calling an investigation on police training procedures in the city where Jean died and hope to push the conversation around police accountability measures forward.