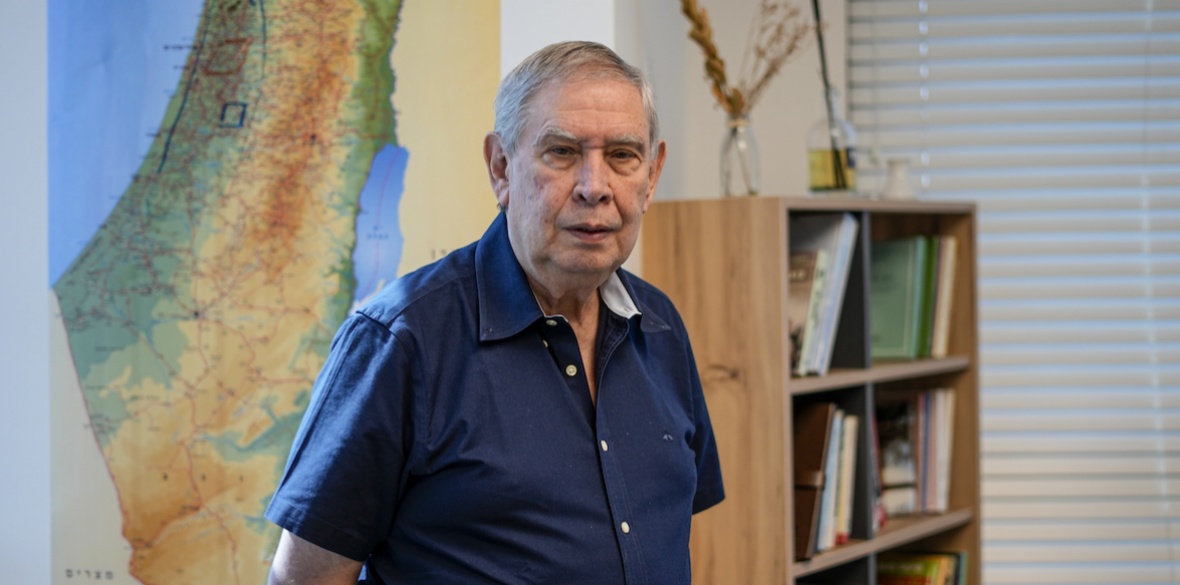 The former head of Israel's Mossad intelligence agency said Wednesday that Israel is enforcing an apartheid system in the occupied West Bank. Tamir Pardo joins a growing list of retired officials to have concluded that Israel's treatment of Palestinians in the occupied West Bank amounts to apartheid, a reference to the system of racial separation in South Africa that ended in 1994.
Leading rights groups in Israel and abroad and Palestinians have accused Israel and its 56-year occupation of the West Bank of morphing into an apartheid system that they say gives Palestinians second-class status and is designed to maintain Jewish hegemony from the Jordan River to the Mediterranean Sea.
A handful of former Israeli leaders, diplomats, and security officials have warned that Israel risks becoming an apartheid state, but Pardo's language was even more blunt.
He said: "There is an apartheid state here. In a territory where two people are judged under two legal systems, that is an apartheid state."
Given Pardo's background, the comments carry special weight in security-obsessed Israel. Pardo, who served as head of Israel's clandestine spy agency from 2011 to 2016, wouldn't say if he held the same beliefs while heading the Mossad.
Pardo said Israeli citizens can get into a car and drive wherever they want, excluding the blockaded Gaza Strip, but that Palestinians can't drive everywhere.
He said that his views on the system in the West Bank were "not extreme." Apartheid, he declared "is a fact."
Israelis are barred from entering Palestinian areas of the West Bank, but can drive across Israel and throughout the 60% of the West Bank that Israel occupies. Palestinians need permission from Israel to enter the country and often must pass through military checkpoints to move within the West Bank.
Israel rejects any allegation of apartheid and says its own Arab citizens enjoy equal rights.
Morning Star
We hope you appreciated this article. At 

People's World

, we believe news and information should be free and accessible to all, but we need your help. Our journalism is free of corporate influence and paywalls because we are totally reader-supported. Only you, our readers and supporters, make this possible. If you enjoy reading 

People's World

 and the stories we bring you, please 

support our work by donating or becoming a monthly sustainer today

. Thank you!