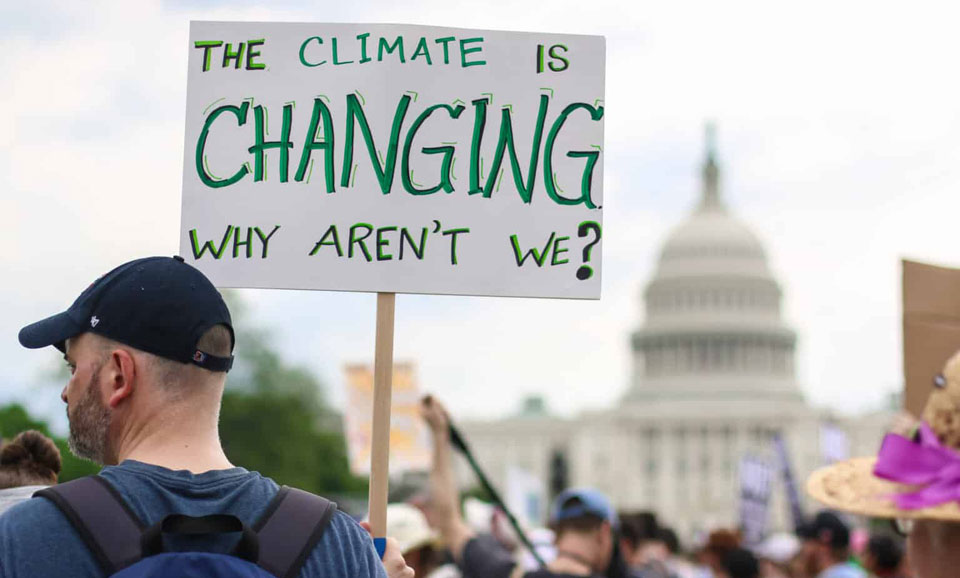 Climate denial, "delayism," and pro-fossil fuels messages are making a "stark comeback" across social media platforms, according to a report released Thursday by the Institute for Strategic Dialogue.
The report's findings reveal "negligence from Big Tech companies who not only continue to monetize and enable, but in some cases actively recommend, such content to users," its authors write. "What's happening in the information ecosystem poses a direct threat to action," ISD's Jennie King told the AP. "It plants those seeds of doubt and makes people think maybe there isn't scientific consensus."
In the leadup to and during COP27, entities connected to fossil fuels spent at least $3 million on Facebook and Instagram ads between Sept. 1 and Nov. 21 of last year in the leadup to and during COP27. That content included ads by oil industry groups, ads from oil and gas firms like Shell, Chevron, and Exxon touting their claimed green credentials, and ads from accounts like PragerU claiming, for example, a "New poll debunks the 97% consensus claim about #climatechange."
The report also highlights how changes at Twitter since emerald mining scion Elon Musk took over the company have, as Imram Ahmed, head of the Center for Countering Digital Hate, described it, "put rocket boosters on the spread of lies and disinformation."
As reported by The Verge:
Energy Citizens, a front group for the American Petroleum Institute, ran the most ads during the timeframe studied. It largely focused on stoking fears that transitioning to clean energy threatens America's "energy security." On the contrary, extreme weather events — which are exacerbated by climate change — have led to more power outages in the US. And research shows that oil, gas, and coal development need to be phased out to prevent such climate disasters from reaching a new level of severity.
America's Plastic Makers, meanwhile, spent $1.1 million on climate-related ad campaigns. It pushed the myth that recycling solves the plastic waste problem. Plastic is actually pretty difficult to reuse; just 9 percent of all the world's plastic waste is recycled. Nevertheless, the fossil fuel industry has tried to lean more on its plastics business lately to hedge against clean energy cutting into its profits.
This article was reposted from EcoWatch, via The Verge.