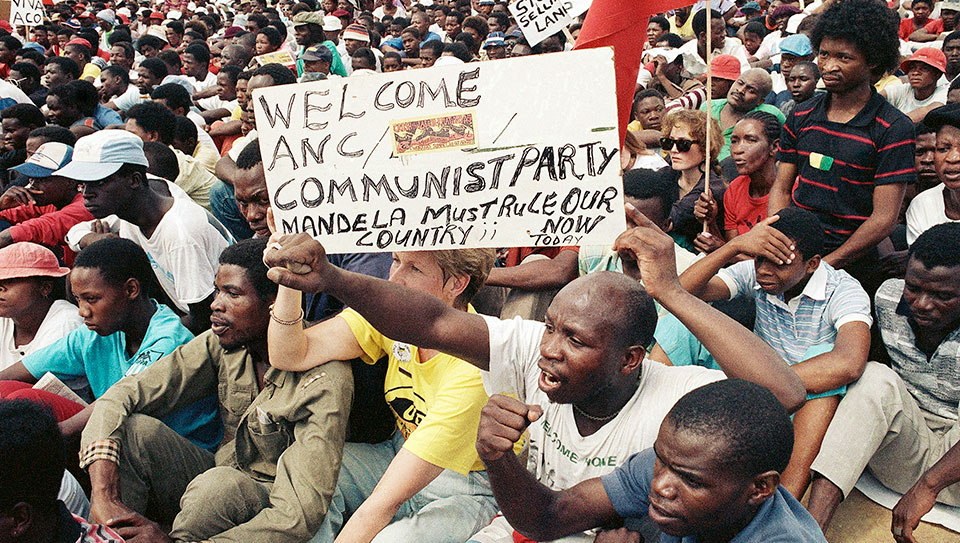 United States' support of the apartheid regime in South Africa intersected with Cold War geopolitics. Anti-communism bolstered racist oppression globally. Additionally, domestic Jim Crow and South African apartheid were two sides of the same anti-communist coin, a currency used to stifle African-American civil rights at home as well as Black liberation and anti-colonial struggles in Africa. In short, these are some of the intertwined and complicated themes historian Gerald Horne discusses in his new book White Supremacy Confronted: U.S. Imperialism and Anti-Communism vs. the Liberation of Southern Africa, from Rhodes to Mandela.
In White Supremacy Confronted we learn about African Americans, Africans, and their white allies struggling against domestic racism and apartheid in South Africa. But we also learn about Soviet aid to national liberation struggles throughout Africa and the nefarious role of China in bolstering the racist apartheid regime; though initially supportive of various struggles against Jim Crow and apartheid, in the late 1960s and early 1970s, due to the Sino-Soviet split and rapprochement with the West, its priorities shifted. This shift eventuated in a tactical turn away from its early revolutionary fervor and collusion with the apartheid regime against Moscow-supported liberation movements.
The scale of White Supremacy Confronted, though focused on the U.S. and South Africa, is global.
As Horne argues, a countercurrent emerged that challenged racism, apartheid, and anti-communism, built cross-Atlantic solidarity, and ultimately proved fertile ground for both the dismantling of apartheid and the winning of domestic civil rights.
As a result, "the U.S. was compelled to make an agonized retreat from the more egregious aspects of Jim Crow, [though] it continued to support apartheid, placing enormous strain on this system of iniquity, which finally was forced to yield in 1994, as its chief protector was forced to accede to pressure from its own newly energized population."
That "African Communists on both sides of the Atlantic were in turn sympathetic to Moscow…inflamed passions in Washington and Pretoria alike," Horne adds. It was largely understood that the African National Congress (ANC), which welcomed communists into its leadership, as well as the South African Communist Party (SACP) itself, enjoyed the broadest base of support within South Africa. Those "inflamed passions" led to long imprisonment and torture for many ANC and SACP members such as Nelson Mandela.
Horne raises an interesting dilemma, though, for those fighting against Jim Crow domestically as well as those fighting against apartheid internationally: the "fear of absorbing the presumed Red taint," a dilemma Black people in South Africa itself were less concerned about.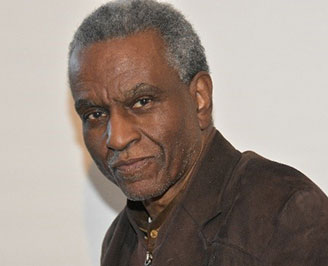 As Horne continues, "The shortsightedness of these powers [the U.S. and apartheid South Africa], which made it difficult for them to envision an alternative to the racist status quo, [also] made it difficult for them to understand that they had just handed the African majority to Moscow on a golden platter."
Further, the post-World War II repression exacted upon striking workers and anti-apartheid activists in South Africa did not garner the presumed desired result of creating a chasm between a growing Black militancy with red allies, as evidenced by "the election of South Africa's first Communist MP, Sam Kahn, [who was] brought to office by a huge majority in 1948."
Horne's keen analysis isn't just focused on international politics, though. He makes many parallels between the struggles against apartheid and domestic Jim Crow. "When the Montgomery Bus Boycott erupted in late 1955, a casual observer might have thought that it had occurred in the Union [South Africa], particularly in the reference to 'apartheid buses' [and]…When simultaneously Autherine Lucy sought to desegregate the University of Alabama, one might have thought that the 'Negro girl' who 'fights against U.S. apartheid' in confronting 'mob terror' could just as well have been in Johannesburg."
Is it any wonder, as Horne argues, that African Americans fighting for equality here sought and built alliances with Africans fighting for equality in South Africa—or that they both sought allies in the Soviet Union?
Horne isn't claiming impartiality in his analysis. Sprinkled into White Supremacy Confronted's 883 pages are Horne's own experiences as an anti-apartheid activist and lawyer, which makes his analysis more intimate than other accounts this author has read to date.
White Supremacy Confronted is part memoir, part history and part analysis, and 100% worth the read. For anyone interested in the struggle against racism domestically and internationally, in all of its various forms, White Supremacy Confronted is highly recommended.
White Supremacy Confronted: U.S. Imperialism and Anti-Communism
vs. the Liberation of Southern Africa from Rhodes to Mandela
By Gerald Horne
International Publishers, 2019
883 pages, $28.99
SKU: 978-7178-0763-5, ISBN: 978-07178-0763-5