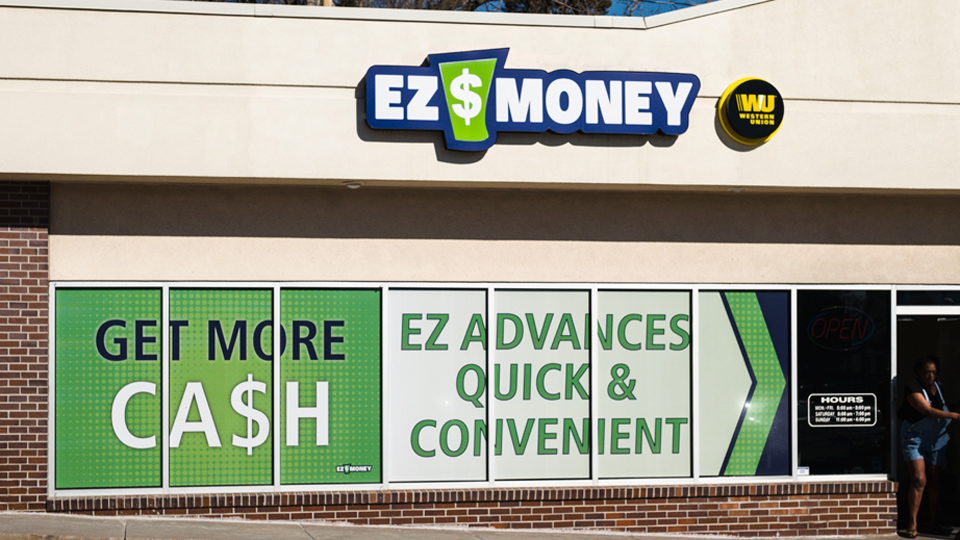 WASHINGTON—It's a measure of Congress' ruling Republicans' hatred for workers and consumers who could still be victims of finagling financiers that when Rep. Keith Ellison, DFL-Minn., tried to defend them on the U.S. House floor, he went 0-for-3.
And he even struck out on his move to let the federal Consumer Financial Protection Bureau (CFPB) continue to regulate the shadiest shysters of them all, so-called payday lenders.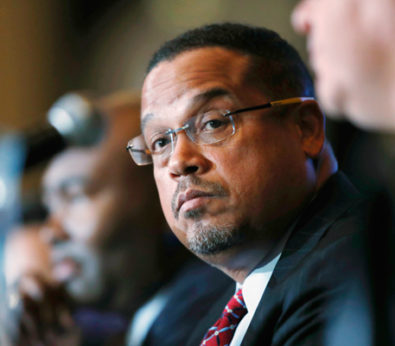 Ellison offered three amendments to the financial services section of a comprehensive money bill to keep the government going—a measure that, by itself, is going nowhere—during mid-September debate.
Part of it may eventually be folded into a giant money bill to keep the government going beyond Dec. 8. But the votes are, nevertheless, useful for showing where the two parties stand on consumer issues.
One amendment keeps the bureau, a key agency Congress established through the Dodd-Frank financial regulation law/crackdown, independent of the always-political congressional appropriations process.
A second would let the CFPB regulate loans made to people to buy manufactured housing—mobile homes—who often can't get loans for conventional houses or can't afford those houses' high prices. He wanted to give mobile homeowners the same protections the government now offers traditional homeowners. An association representing 17 million owners of manufactured homes supported Ellison.
And the other would hit the payday lenders, who fleece some of the nation's most-vulnerable consumers with loans with short repayment schemes and rollovers with triple-digit annual interest charges. Labor-backed Americans for Financial Reform (AFR) said the typical payday lender charges 391 percent annual interest—and the industry's charges overall take $8 billion from consumers.
AFR and other pro-consumer groups called the payday lenders "legalized loan sharks."
By contrast, lawmakers approved a provision by Rep. John Molenaar, R-Mich., to allow financial "pyramid schemes," another tactic to fleece consumers, National Consumers League Executive Director Sally Greenberg noted.
"The list of industry targets could fill a book," she said. "What's alarming is this unprecedented attack on consumer protections is happening out of public view. That's too bad, because the public needs to know about this full-on assault and who is behind it. Industry is calling the shots and writing the bills, and leadership in the House and Senate is doing what they ask."
The contrast reinforced the GOP's opposition to both the CFPB and the whole structure of financial regulation Congress had to re-erect after the financiers' fraud caused the Great Recession, which cost millions of people their homes, jobs, and pensions.
Ellison wangled only 10 minutes of debate—five under his control and five for the GOP—on each of his moves. He tried to make the most of them.
"Sometimes people need access to more money quickly. We know that," he explained. "Your car breaks down, your refrigerator dies, or your kid breaks a leg at a soccer game and you get hit with an unexpected health bill. Life happens sometimes, not on a plan. We get that."
But 63 percent of the country lacks even a $500 cushion for such unexpected expenses, so many turn to payday lenders, who advance funds in anticipation of being repaid from workers' paychecks, he said.
And many of the victims are low-income people or retired workers, including retired unionists, according to a series in the St. Louis Labor Tribune several years ago.
"If they take out a payday loan or a title loan, they can fall into a cycle of debt, and many people do. Instead of getting one $500 loan, most people get a repeat loan of 6 to 10, on average, paying additional fees each time, at 400 percent interest. So a $500 loan could end up costing thousands of dollars.
"More than 80 percent of the payday industry's revenues are generated by repeat borrowers, not one-and-done. That is why the Consumer Financial Protection Bureau made regulating the payday lenders a priority," and is readying guidance for how those lenders should treat their customers. Ellison gave an example of allowing $300 payday loans "with $60 fees that someone can repay." The House bill would stop that in its tracks, he warned.
"Unfortunately, language in this bill would stop the Consumer Financial Protection Bureau from moving forward to rein in abuses in the payday loans, auto title loans, and other similar debt traps," he said.
Rep. Blaine Luetkemeyer, R-Mo., led the opposition to all of Ellison's amendments. He pointed out the House passed a new financial services bill in June—without saying it would wreck Dodd-Frank—and claimed all states regulate the payday lenders, anyway. He also said federal regulation of payday lenders would harm consumers, but didn't offer any proof.
The ruling Republicans heeded Luetkemeyer, not Ellison. They defeated all his amendments on virtual party-line votes. His move to keep CFPB control over the payday lenders lost 186-221, with 218 Republicans voting "no" and all but three Democrats voting "yes."