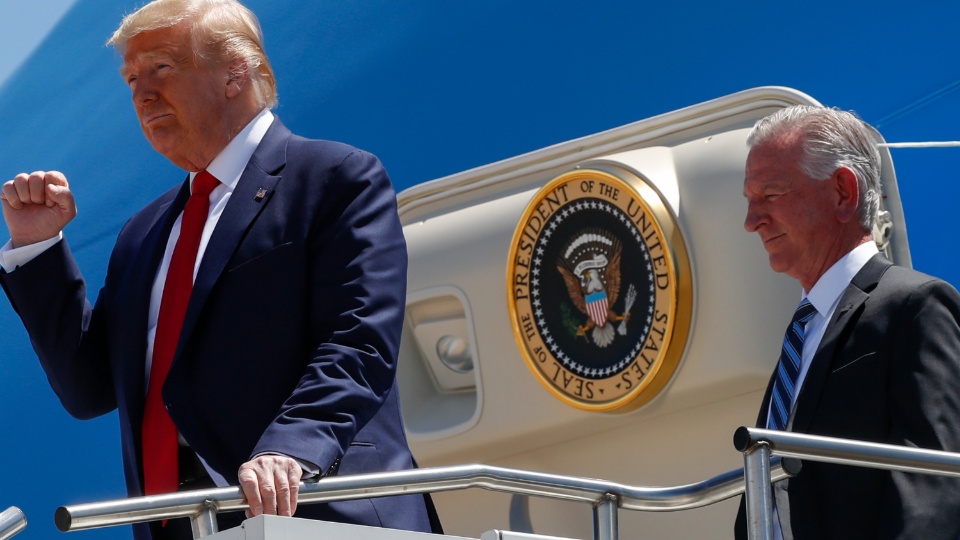 COLUMBIA, S.C. (AP)—Republican Sen. Tommy Tuberville is facing backlash for remarks he made about white supremacists in the armed forces in an interview about his blocking of military nominees. He said that while Democrats may consider such people to be racists, "I call them Americans."
Tuberville said Thursday that his comments had been misinterpreted. His office said he had been expressing skepticism at the idea that white nationalists were in the armed services.
The first-term senator from Alabama made his initial remarks in an interview last week with WBHM, an NPR affiliate. He suggested that the Biden administration's efforts to expand diversity in the military were weakening the force and hampering recruitment, though the Army has said that the real problem is that many young people do not see enlistment as safe or a good career path.
"We are losing in the military so fast. Our readiness in terms of recruitment," Tuberville said, according to the station's transcript of the May 4 interview. "And why? I'll tell you why. Because the Democrats are attacking our military, saying we need to get out the white extremists, the white nationalists, people that don't believe in our agenda."
When asked if he believed white nationalists should be allowed in the U.S. military, Tuberville responded, "Well, they call them that. I call them Americans."
Responding to criticism of his comments, Tuberville said Thursday at the U.S. Capitol that he had been trying to refute the notion that all supporters of former President Donald Trump are white nationalists.
The comments came as Tuberville continued to hold up Senate approval of a slew of military appointments over his opposition to Pentagon abortion policies. Those policies provide travel funds and support for troops and dependents who seek abortions but are based in states where they are now illegal.
Democratic Senate leader Chuck Schumer said Thursday on the Senate floor that Tuberville's words were "gravely damaging" and that senators "are called to a higher standard of conduct."
"Does Sen. Tuberville honestly believe that our military is stronger with white nationalists in its ranks?" Schumer said. "I cannot believe this needs to be said, but white nationalism has no place in our armed forces and no place in any corner of American society, period. Full stop. End of story."
Tuberville, who has endorsed former President Donald Trump in his 2024 White House bid, has faced criticism for previous comments related to race. At a Nevada rally featuring Trump, he asserted in October that Democrats support reparations for the descendants of enslaved people because "they think the people that do the crime are owed that."
We hope you appreciated this article. At 

People's World

, we believe news and information should be free and accessible to all, but we need your help. Our journalism is free of corporate influence and paywalls because we are totally reader-supported. Only you, our readers and supporters, make this possible. If you enjoy reading 

People's World

 and the stories we bring you, please 

support our work by donating or becoming a monthly sustainer today

. Thank you!