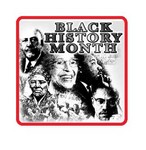 Approaching 90, Grace Bassett, a lifelong activist for African American equality, is going strong. Like anyone her age, she has seen many changes, but Bassett, perhaps more than most, has taken an active part in shaping those changes, and continues to do so.
Originally from New Orleans, the current destruction of the Crescent City distresses her profoundly.
In a recent interview, she spoke about her early years.
"We were very active in the church," she said, and activities like the Girl Scouts, but at the time "they were not receptive to Blacks." So Bassett joined the YWCA.
But it was on a camping trip with her Methodist Church that she realized she liked helping people. She met a woman social worker who took her on home visits. "That was my beginning. My whole life began there."
In church and high school, Bassett became involved in all sorts of activities — chorus, acting, counseling other youth and dating, too. "I always had my boyfriends, but I had my activities."
At Dillard University, Bassett went on a trip organized by her teacher. It was a lunch with students from a white college. "It was my first interracial experience," she said.
Bassett became active in the Southern Negro Youth Congress, founded in 1937, just before she graduated Dillard with a Bachelor of Arts in social work.
Bassett said, SNYC's main focus was registering Black people to vote, and voter education drives among whites and Blacks.
"Sometimes we went into unreceptive places," she said, describing how the SNYC and a white student group went to a white neighborhood to do voter education. While many were friendly, "somebody reported us," Bassett said. Interracial groups at that time were targets of sheriff departments and the Klan. "So we ran to our car, jumped in and left. Our program wasn't just for Black people. It was for white people, too, working-class whites. We tried to get them to vote, and educate them on what to vote for."
The activities of the SNYC helped give birth to the modern civil rights movement, she noted.
World War II came, and many men went into the service. Bassett assumed leadership roles in the New Orleans SNYC.
Later, Bassett went to Atlanta to further her education. She traveled to SNYC organizing meetings in Mississippi. She met and developed friendships with SNYC leaders like Dorothy Burnham, and James and Esther Jackson. In 1984, Bassett was among those interviewed on the SNYC for New York University's Tamiment Library.
Bassett moved to Chicago around 1942 with her first husband. McCarthyism had cost him his job with the transport workers union. Bassett got a job with the Daily Worker and later became editor of its DuSable edition, in which she campaigned for the integration of the White Sox and Cubs baseball teams. At this time Bassett and her husband divorced.
It was in New York at a convention when Grace met Harlem organizer, activist and writer Theodore (Ted) Bassett. They were married in 1952 and Grace moved to New York. She joined the ongoing grassroots and electoral struggles there for civil rights, peace, low rents and health care.
Bassett returned to social work at New York hospitals until she turned 70 when Ted took ill, and she retired to care of him. Ted Bassett died in 1994.
Bassett is a member of the People's Weekly World's editorial board, and volunteers her skills on a weekly basis. She is now a community activist in Manhattan.
"I can't stand to just sit around," Bassett said.