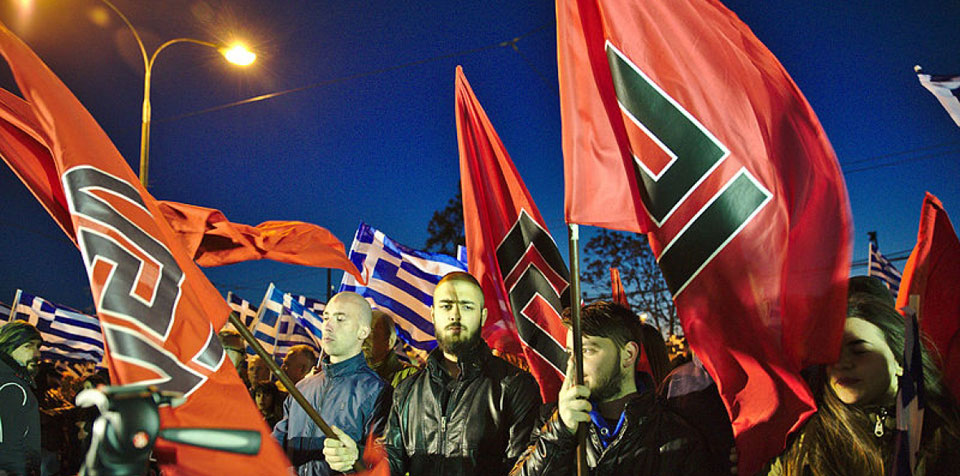 The Greek Supreme Court is considering whether to reverse its decision to release leading neonazi Golden Dawn member George Patelis earlier this week, after mass protests.
Mr. Patelis, who was sentenced to 10 years in prison for the 2013 murder of rapper Pavlos Fyssas, saw his controversial request for release accepted on Monday.
His legal team argued that he should be freed, citing his child's health condition. Mr. Patelis has served just two-and-a-half years behind bars.
He is the third leader of the fascist Golden Dawn party — branded a criminal organization in October last year — to be released amid growing criticism of the Greek legal system.
The decision was blasted as "unacceptable" by lawyer Thanasis Kampagiannis, as judges said on Tuesday they would be looking again at the ruling.
"Judicial decisions are not made in vitro but, in a framework, determined by the government line, and it is clear that there are double standards in the administration of justice," he said.
A storm of protest followed the decision, which comes amid an apparent rise in fascist activity.
Earlier this month members of the Greek Communist Party and Communist Youth were attacked in Thessaloniki, with at least three people injured.
The government insists that justice is independent, reminding opposition groups that the convictions against Golden Dawn took place while it was in power.