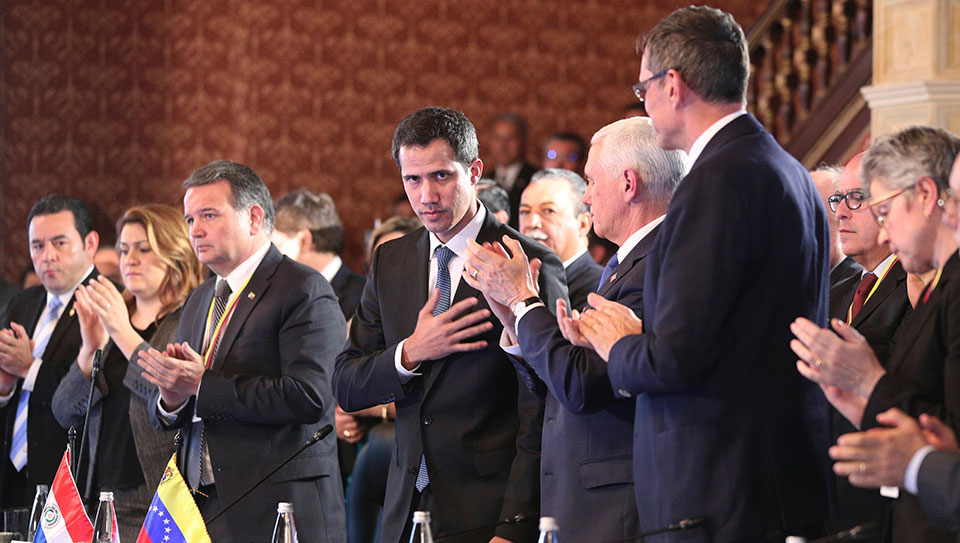 Self-declared Venezuelan "president" Juan Guaidó ordered his political envoy in Washington this weekend to open "direct communications" with the U.S. military on removing elected President Nicolás Maduro.
Guaidó, the unelected chief of the defunct National Assembly, declared himself interim president in January but has failed to unseat the government, with rallies in support of the legitimate authorities outnumbering his own and the military remaining loyal to the Bolivarian Revolution.
An attempted coup on April 30 was similarly ineffectual, but he warned a crowd of several hundred supporters in Caracas this weekend that "all options [are] on the table" for regime change.
"We live in dictatorship," he declared, urging his supporters to keep rallying in the street.
His Washington envoy Carlos Vecchio, treated as ambassador by the U.S. government, which has recognized Guaidó as Venezuela's leader, has been tasked with the military talks.
U.S. Southern Command Chief Admiral Craig Faller said that "we are ready" to begin talks on how to make Guaidó's "presidency" a reality.
Guaidó also claimed to have spoken to China, an ally of Venezuela, about resolving the "impasse" created by the refusal of his country's people to recognize him as their leader.
China has previously dismissed similar assertions as "fake news."
Venezuelan authorities said the talks showed that the U.S. "instigates, promotes, organizes, and finances an irresponsible campaign aimed at change of government by force, which demonstrates its contempt for sovereignty, peace and democracy."
Caracas's ambassador to the United Nations, Samuel Moncada, warned: "They are now joining the economic suffocation with provocations at the [Colombian] border in order to light that spark capable of setting the prairie on fire."
But Maduro insisted that he would "never surrender, never betray the people," adding: "If you want a coward, look for him among the traitors—do not look for him among the revolutionaries, Bolivarians, Chavistas, and patriots."
Morning Star