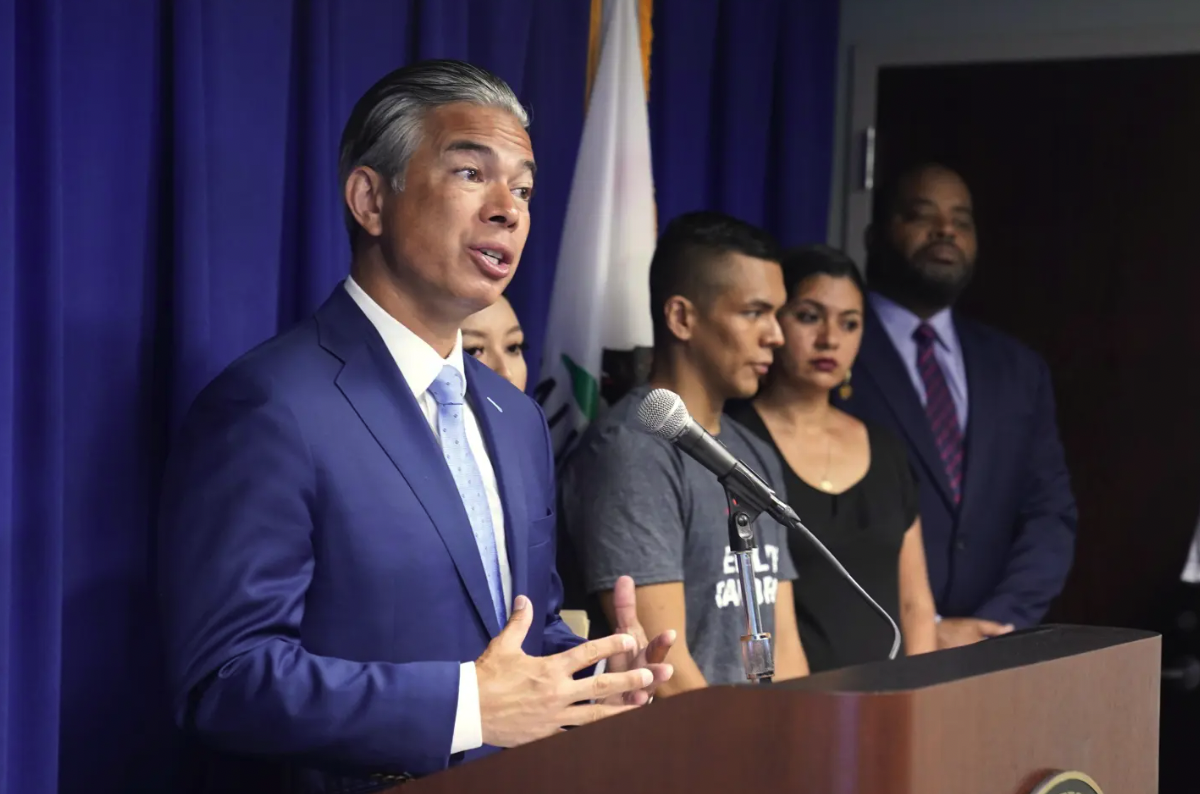 LOS ANGELES—California Attorney General Rob Bonta recently released the 2022 Hate Crime in California Report, which shows that hate crimes in the state have increased by 20.2% from 1,763 incidents in 2021 to 2,120 in 2022. Reported incidents targeting Black people remain the most prevalent and have increased by nearly 30%. Earlier reports show that this dangerous upward trend is not isolated to California, but happening across the United States.
The report comes months after the FBI's Uniform Crime Reporting (UCR) Program released its 2021 hate crime statistics report regarding bias-motivated incidents throughout the country. The program recorded over 10,500 single-bias incidents involving 12,411 victims, with nearly 65% of those victims targeted for their race and ethnicity. Nearly 16% of victims were targeted for their sexual orientation.
A hate crime refers to a criminal offense against a person or property motivated by the offender's bias against a race, religion, disability, sexual orientation, ethnicity, gender, or gender identity.
In California, hate crimes against various communities have seemingly increased across the board. Anti-Black bias events increased by 27.1%, from 513 in 2021 to 652 in 2022. Reported hate crime events involving a religious bias increased by 39%, from 218 to 303. The most prevalent in this category were anti-Semitic bias events, which increased 24.3% last year. Anti-gay (male) bias events increased by 28.4% in 2022, while anti-transgender and anti-lesbian hate crimes also saw slight increases.
Notably, anti-Asian bias events fell from 247 in 2021 to 140 in 2022, a decrease of 43.3%. During the COVID-19 pandemic, the U.S. experienced a sharp rise in anti-Asian hate, fueled by the racist political rhetoric of the far-right, former president Donald Trump specifically, which blamed China and Asians generally for the spreading of the coronavirus.
In a statement to the press, Attorney General Bonta called the report "a stark reminder that there is still much work to be done to combat hate in our state [California]." He urged local officials and law enforcement to review the report's findings and recommit to taking action.
"An attack against one of us is an attack against all of us," Bonta said. "The alarming increases in crimes committed against Black, LGBTQ+, and Jewish people for the second year in a row illustrates the need for our communities to join together unified against hate." He concluded, "Now, more than ever, it is critical that we stand united—there is no place for hate in California."
In 2021, Bonta launched the Racial Justice Bureau within the California Department of Justice as part of the state's efforts to address "bias and hate at their roots and to strengthen responses to hate crime in California."
According to the California report, hate crime events have fluctuated over the last decade. In the last ten years, hate crime events overall have increased, however, by 145.7%. The lowest year for reported hate crimes was 2014, with 758 events.
These latest statistics come in the midst of an onslaught of right-wing legislation and political campaigns targeting individuals and communities based on race or sexual orientation. According to GLAAD (the former Gay & Lesbian Alliance Against Defamation) and the LGBTQ+ Victory Institute, more than 500 pieces of anti-LGBTQ legislation have been introduced in state legislatures across the U.S. so far in 2023.
There has been a continued campaign by far-right extremist groups, such as Moms for Liberty, to target books and school curriculums that mention race, LGBTQ rights, critical race theory, and discrimination. This has resulted in an increase in book bans targeting titles related to themes of race, racism, or characters of color, along with a rise of unique titles banned that have LGBTQ characters or themes.
This attempt at the cultural erasure of the struggles of those belonging to marginalized communities is occurring alongside an escalation of the hate crimes they experience.
The full 2022 Hate Crime in California report is available here.