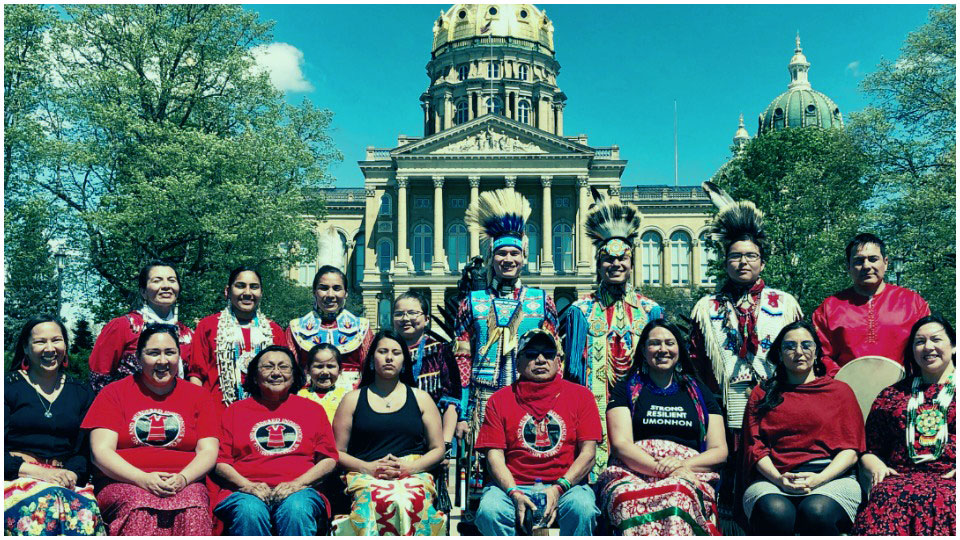 Typically, the political issues affecting Native Americans are rarely, if ever, discussed on the presidential campaign trail. That is about to change. Starting Monday, August 19, for the first time in history, a presidential candidate forum, exclusively focused on Native American concerns, will be held in Sioux City, Iowa.
Attending the event will be seven Democratic candidates, including Sens. Bernie Sanders, Elizabeth Warren, and Amy Klobuchar, Montana Gov. Steve Bullock, former Rep. John Delany, former HUD Secretary Julian Castro, New York City Mayor Bill de Blasio, author Marianne Williamson, and independent presidential candidate Mark Charles, a Navajo Nation citizen.
"No candidate should take the Native American vote for granted," said O.J. Semans, co-executive director of Four Directions, a co-host of the event. "But when candidates demonstrate they understand our issues and will work for the betterment of our people and our communities, they can earn our votes."
The forum is scheduled to take place on August 19 and 20 and will discuss healthcare, poverty, voting rights, land protection, the environment, and other issues affecting indigenous communities. Semans also said the forum was named in honor of Frank LaMere, an enrolled member of the Winnebago Tribe, community organizer, and a Native American civil rights leader who helped start Four Directions. LaMere passed away in June 2019.
Currently, Native American Communities are facing massive hurdles with regard to voting rights—as in North Dakota, where voter ID laws make it difficult for indigenous people to vote. The issue is compounded by high rates of poverty, low high school graduation rates, and an epidemic of violence that has seen thousands of indigenous women murdered or go missing. Most of these issues have been ignored by the U.S. government and elected officials— including the threat to Native land by oil and gas companies' construction of oil pipeline projects, such as Keystone XL.
"We've had a tremendous response by tribal officials and communities to the Frank LaMere Native American Presidential Forum," said Judith LeBlanc, director of Native Organizers Alliance, in advance of the event. "They recognize the importance of engaging in the broader political debate in order to address the many issues facing Indian Country. Plus, more and more people recognize the Native vote is decisive in a number of states and races around the U.S. The forum is the beginning of what could be the largest Native voter registration and mobilization in history."
Invitations were sent to all of the major party presidential candidates, including Donald Trump, but only a handful of Democratic candidates responded. Sen. Cory Booker and Gov. Bill Weld have declined the invitation.      
Kevin Allis, CEO of the National Congress of American Indians, said: "Indian Country knows all too well that the federal government has consistently failed to fully honor its trust and treaty obligations to tribal nations. Federal programs to support the social and economic wellbeing of American Indians and Alaska Natives remain chronically underfunded, leaving many needs unmet."
Allis said that the National Congress of American Indians, which is partnering with Four Directions to host the forum, "welcomes hearing how those aspiring to be this nation's president will address these issues." He said, "We're done with broken promises—from infrastructure and education to public safety and health care. In 2020, no candidate should ignore the value of this nation's Native vote."
Below are details for the presidential forum:
Monday, August 19, 2019 (all times CDT):
9:00 a.m.    Author Marianne Williamson
10:00 a.m.  Sen. Elizabeth Warren
1:00 p.m.    Special presentation
2:00 p.m.    Sen. Amy Klobuchar
3:00 p.m.    Gov. Steve Bullock
Tuesday, August 20, 2019
11:00 a.m.  Mark Charles, Independent candidate and Navajo Nation citizen
1:00 p.m.    Former Rep. John Delaney
3:00 p.m.    Former Housing and Urban Development Sec. Julian Castro
5:00 p.m.    Sen. Bernie Sanders
6:00 p.m.    Mayor Bill de Blasio
The public can order tickets for the event at the forum website NativeVote2020.com. Tickets remain available for both Monday and Tuesday, for $3 each day.