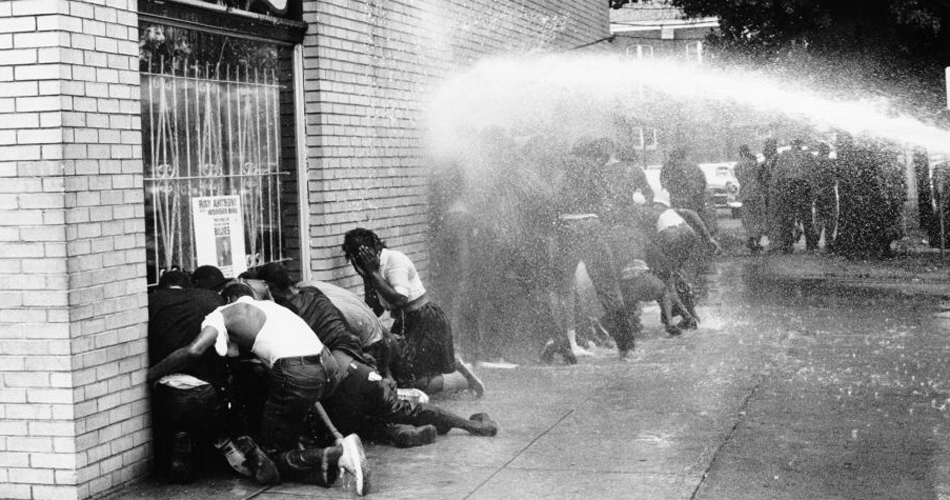 Dateline Birmingham, Alabama, May 2nd, 1963. One of the most racist and unequal cities in America is witness to an extraordinary show of boldness defying attack dogs and blasts from fire hoses that could send one cascading down a street.
Children from ages four to eighteen stood down these violent conditions.
Shortly after Dr. Martin Luther King Jr., left his jail cell in Birmingham he called the Reverend James Bevel, an activist for equality in Birmingham, to ask what could be done to rally the African-American community to end Jim Crow since his own call fell on deaf ears; and for good reason.
After delivering his message to his congregation, Rev. Bevel called upon the children to strike to end the racist policies of Alabama and of Bull Connor, the "Commissioner for Public Safety," and send the message that they stand with Dr. King.
The children responded!
A popular DJ at the time acted as a conduit, playing songs that the children understood to mean push back and resist—we must fight for ourselves to make the changes necessary.
The first meeting took place at the 16th Street Baptist Church. Hundreds of children and adults packed the church to hear Rev. Bevel deliver the call to support Dr. King, and go to jail if necessary to achieve the end of segregation in Birmingham and all of Alabama.
What followed was an extraordinary piece of the civil rights movement that remains not widely known.
Before the strike for integration ended, over 4,000 children were jailed, some for two weeks. Bull Connor was fired after seven terms, and integration began in Alabama.
The footage is remarkable in that it captures the violent and terrifying experiences these brave children endured, some as young as four years old.
Upon witnessing the violence perpetrated upon these children President Kennedy delivered what is known as one of his most direct and passionate speeches against racism and for equality in America.
All people of good conscience must see this documentary! The courage and steadfastness of the children of Birmingham are difficult to describe in words—it must be seen! The documentary includes interviews with children, now grown, who participated in the Birmingham Children's March. Their faces still show the pride they felt at being able to stand up for the rights of themselves, their families and their communities.
Four months later the 16th Street Baptist Church was bombed, killing four children. Two months after the bombing, President Kennedy was assassinated in Dallas, Texas.
"The Children's March" won a documentary Oscar. It is available from Teaching Tolerance, a project of the Southern Poverty Law Center. It is positively uplifting, raising the fight for equality and freedom to a new and extraordinary level.
The Children's March kit includes:
A 40-minute teachers' edition of the Academy Award-winning documentary film, available in VHS or DVD format, with closed-captioning; and
A teacher's guide with 9 standards-based lesson plans for social studies, language arts and music classrooms.
Produced by Teaching Tolerance in association with HBO.
Grade Level 6-8, 9-12